Thailand: Pita's Possible Renomination for Prime Minister's Post
24 July, 2023 | Don Tomslee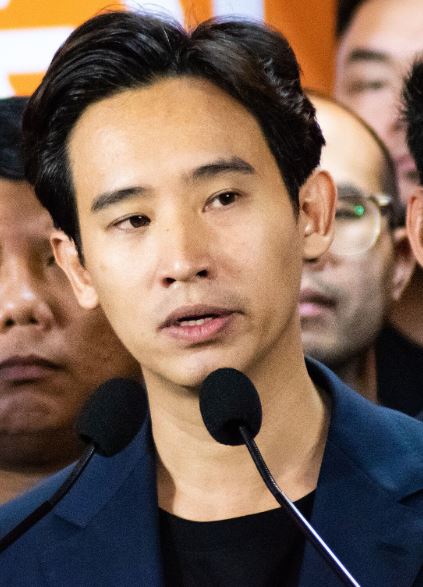 "Society will have many questions for the senators and the other political parties"-Pita Limjaroenrat
In a bid to win over the senators, The Bangkok Post stated that the Move Forward Party may renominate Pita Limjaroenrat, the party's leader, for the position of Thailand's prime minister.
According to party secretary-general Chaithawat Tulanon, who made the statement on Monday, the party has petitioned the ombudsman to ask the Constitutional Court if Pita may be renominated to parliament for the position of the prime minister at the head of a coalition government.
According to The Bangkok Post, he thought the renomination would be approved and receive enough support from the senators chosen by the military.
At the joint meeting of the 249 currently serving senators and the 500-strong House of Representatives on July 13, Pita was proposed as the lone candidate for prime minister, but he did not receive a majority of the vote. Only 324 votes were collected by his eight-party coalition, well short of the required 375.
On July 19, the parliament decided to reject his renomination.
Prime Minister nomination can't be resubmitted
It was claimed by opponents that Mr. Pita's nomination for Prime Minister could not be resubmitted during the same session of the Parliament due to the prohibition on doing so, according to The Bangkok Post.
After the rejection, the Move Forward Party (MFP), which garnered 151 seats in the House, consented to give the Pheu Thai Party, its largest ally and possessor of 141 MPs, the initiative and the right to propose a prime ministerial candidate. At a joint session on Thursday, the Pheu Thai Party is anticipated to present a candidate for the role of prime minister, according to The Bangkok Post.
As of now, 56 senators, according to MFP Secretary-General Chaithawat, are prepared to support MFP's bid to form the next administration.
He recognised that a number of groups outside the eight-party coalition appeared ready to back Pheu Thai if it kept MFP out of the government. However, Chaithawat asserted that if the eight groups remained unified, a solution might be found, according to media.
He stated that a meeting with the eight party leaders is planned for Tuesday.
According to Chaithawat, "society will have many questions for the senators and the other political parties" if Pheu Thai and Move Forward proceed and a Prime Minister is still not chosen.
He disregarded the idea that the next administration may be formed by parties with just a minority of the House's votes.