"They are afraid of I.N.D.I.A." Congress MP Pramod Tiwari mocks BJP
9 August, 2023 | Srishti Ruchandani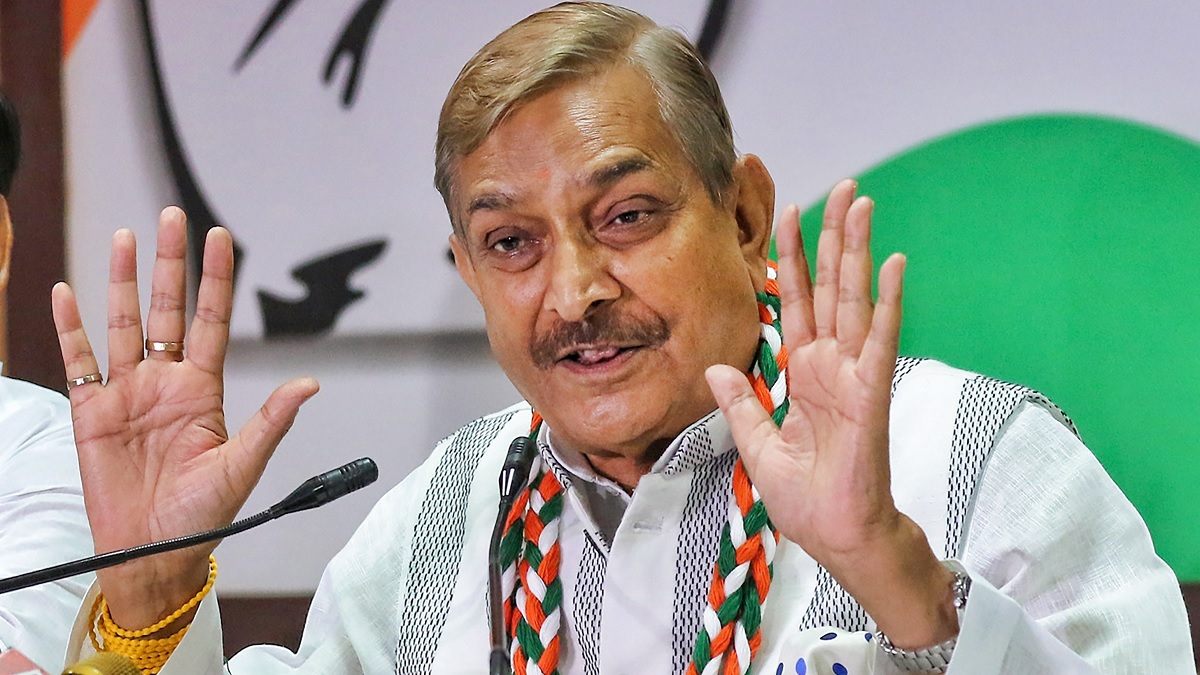 "They are scared of I.N.D.I.A. alliance. We have a history of participating in the freedom struggle, while they were writing letters to the British & acting as their informers", said Congress MP
Congress MP Pramod Tiwari on Wednesday took a dig at the Bharatiya Janata Party over its 'Quit India' campaign aimed at the I.N.D.I.A. (Indian National Developmental Inclusive Alliance) delegation.
Tiwari said that the BJP is scared of the I.N.D.I.A. party.
"They are scared of the I.N.D.I.A. alliance…We (Congress) have a history of participating in the freedom struggle, while they were writing letters to the British & acting as their informers", said Congress MP Tiwari while speaking to ANI.
Adding further, Tiwari said, "They have no achievements of theirs- what is the hunger index, education, health, foreign reserve?".
Notably, the ruling BJP is all set to launch the 'Quit India' campaign aimed at the I.N.D.I.A. delegation.
As the popular 'Quit India' movement, that was launched by Mahatma Gandhi in 1942 against the British rule in the country, completes 81 years, Prime Minister Narendra Modi took to Twitter and said, "Tributes to the greats who took part in the Quit India Movement. Under the leadership of Gandhi Ji, this Movement played a major role in freeing India from colonial rule.
Slamming the opposition, PM Modi added, "Today, India is saying in one voice: Corruption Quit India. Dynasty Quit India. Appeasement Quit India".
In addition, BJP MP Ravi Shankar Prasad, addressing the media, took a jibe at the I.N.D.I.A. delegation stating, "PM has started an important campaign, Dynasty quit India. Appeasement quit India. Corruption quit India."
"If the democratic fabric of the country is to be saved, then these ills must quit India", Prasad added.
Meanwhile, a discussion on the no-confidence motion against Prime Minister Narendra Modi's government began in the Lok Sabha on Tuesday with Congress leader Gaurav Gogoi initiating the debate.
Gogoi said that the opposition I.N.D.I.A. alliance has brought the no-trust motion for Manipur as the state wants justice.
Initiating BJP's debate on the n–confidence motion, BJP MP Nishikant Dubey took a jibe at former Congress President Sonia Gandhi and Congress leader Rahul Gandi in the lower house.
"This no-confidence motion has been brought. Why has this been brought up? Sonia ji (Gandhi) is sitting here…I think she has to do two things – "Bete (son) ko set karna hai aur Damad (son-in-law) ko bhent karna hai" (She wants to set his son [Rahul Gandhi] and wants to gift his son-in-law). …That is the base of this motion," Dubey said.
Significantly, day-2 of the no-confidence motion is all set to begin in Lok Sabha today.