There has been a growing number of payment processing companies that have entered into the market. After all, the demand for online retail stores has seen a rapid increase in the last couple of years. As a result, more and more businesses are now entering the online realm.
However, it is important to keep in mind that few businesses have a higher chance of refunds. Therefore, they would be falling into the "high-risk" category. This can be a major reason why they would have to go through a lengthy process to get a high-risk merchant account than the regular one.
If your business falls in the category of high-risk, then what is the best way to go about it? To help you out, this article will delve deeper into the important things to note for getting a reliable payment processor like Pay.cc for high-risk business. So, without further ado, let's get right into it.

Have a Decent Amount of Cash in Hand
The first and foremost important thing that you need to do is have a decent amount of cash in hand for your business. It should be in a liquidate form rather than being stuck in unsold inventory or any other asset. Therefore, you should have a decent amount of cash in your hand or in your bank account.
This is something that most payment processing companies would want to see, particularly for high-risk merchant accounts. It would present a positive image of your business's financial stability. As a result, it would decrease the risk perception that is tied to your business due to the industry you operate in.
Ensure You Have All the Documentation and Paperwork
Another important thing that you need to keep in order is the relevant documentation and paperwork needed by the payment processors. This would speed up the process and allow you to get through the approval process a lot quicker. The documentation needed may differ from one provider to another. So, you should find out about it beforehand.
Usually, most providers would be required to provide bank statements for around six months to a year. In addition to the bank statements, they might also ask you to submit your tax returns for the last couple of years as well. That said, you should check with the service provider regarding the documentation.
Focus on Clarity and Transparency
The last thing that you need is to hide information from your payment processing provider only for them to find out about it later. This would lead to major problems and there is a good chance your application would get rejected. So, it is best to disclose all the details and materials in your application.
If you don't do that, then it can have a detrimental impact on your credibility. Furthermore, the high-risk merchants would also have to provide a comprehensive overview of their business and its finances. Therefore, it is important that they are completely honest and transparent about all the things.
Take Measures to Bring Down the Chargebacks
The high number of chargebacks in your business can also be a major factor that you need to consider. There can be various factors that could lead to a high chargeback for your business. For instance, you might have not accurately added the product description as compared to the actual product. As a result, it could lead to a higher number of chargebacks. Another possible reason can be the long delivery times. Either way, you should find out the possible reason for the higher chargeback and try to bring it down. This is one of the most important factors to note before going to a high-risk payment processor.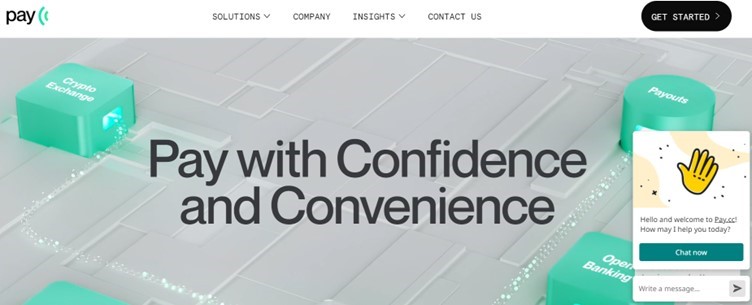 Follow the Criteria that Payment Processor Sets
Last but not least, it is important for you to follow the guidelines of your igaming payments processor. The ability to take the risk also plays a major role when you go for a high-risk credit card processing solution.
Therefore, it is highly important that you take the advice of the payment processor to reduce the risk. A reliable and safe credit card payment processing service provider, like Pay.cc, would give you recommendations to reduce the risk. As a result, you would be able to make the right choices.
Final Words
This article shows some of the important things to consider when getting a high-risk credit card processing solution. It is critical for businesses to adhere to the things mentioned above if they want to find a reliable service provider like Pay.cc.
It would ensure that they have everything by their side for the approval of their application. As a result, it would allow them to provide the best user experience to their customers by letting them pay through a wide range of online payment options.
Also Read: NewsX A-List: Sanjay Ghare, CEO of Travel-tech Start-Up Vervotech, Discusses Acquisition by CSI and Future Plans
Catch all the Latest Business News, Breaking News Events, and Latest News Updates on NewsX