Three Water Treatment Plants Closed in Delhi Due to Rising Level of Yamuna Water
13 July, 2023 | Anamika Singh Parihar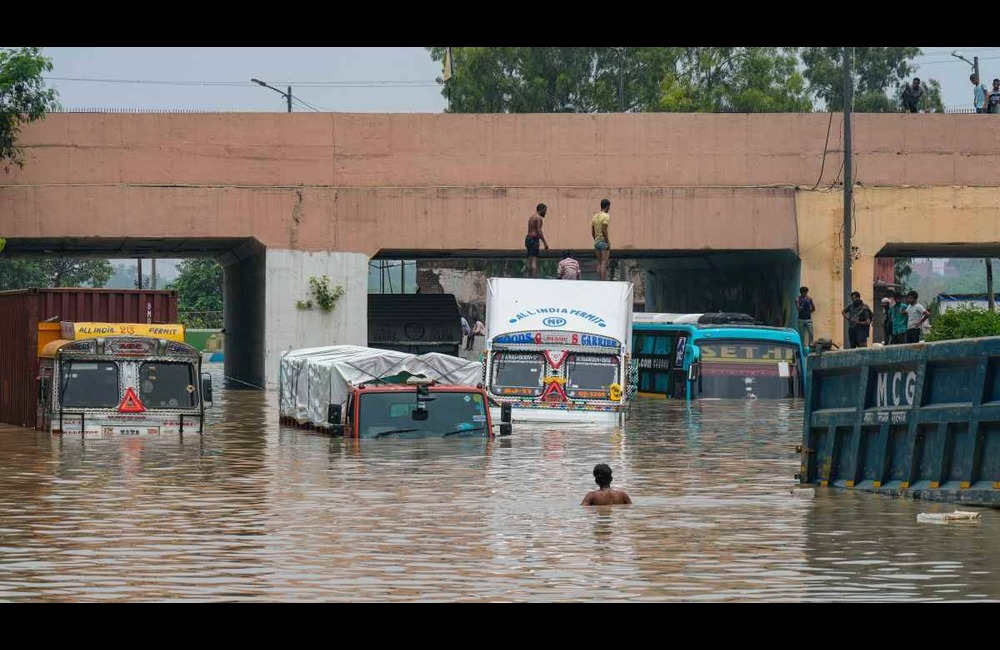 Almost one-fourth of Delhi's water supply may be affected as many water treatment plants in the city has been shut down due to rising water levels in the Yamuna river.
Delhi Chief Minister Arvind Kejriwal said on Thursday that some areas of the city will suffer from the water crisis as three water plants are being closed due to the rising water level of Yamuna.
"Due to the rising water level of Yamuna River, water treatment plants in Wazirabad, Chandrawal, and Okhla are being closed. This would cause water problems in some areas of Delhi. As soon as the river's water level decreases, we will try to restart these plants again," Chief Minister shared on Twitter.
He visited the Wazirabad Treatment Plant to inspect the condition on Thursday after it was closed amid rising levels of Yamuna water.
Delhi Traffic Police has also issued an alert that in the wake of the current flood situation, the movement of traffic had been altered in many areas.
Various areas of the city are inundated as the water level of Yamuna is on the rise due to continuous torrential rain. The water has been released from the Hathnikund Barrage in Haryana and that has also contributed to worsening the situation in the city.
The water level of river Yamuna breached its record on Wednesday afternoon and reached its highest-ever level at 207.55 meters.
North East District Police informed that several people have been rescued from the nearby areas of the river Yamuna and low-lying areas and shifted to safer places. Police have also issued warnings that it could be dangerous to walk around these flood-driven areas.
Various low-lying areas and residences are facing the issue of waterlogging due to the outflow of the river Yamuna. Common activities of the people have been affected due to continuous rain. Rainfall is expected to continue in the next few days.