TN Governor puts dismissal order of Minister Senthil Balaji on hold
30 June, 2023 | Srishti Ruchandani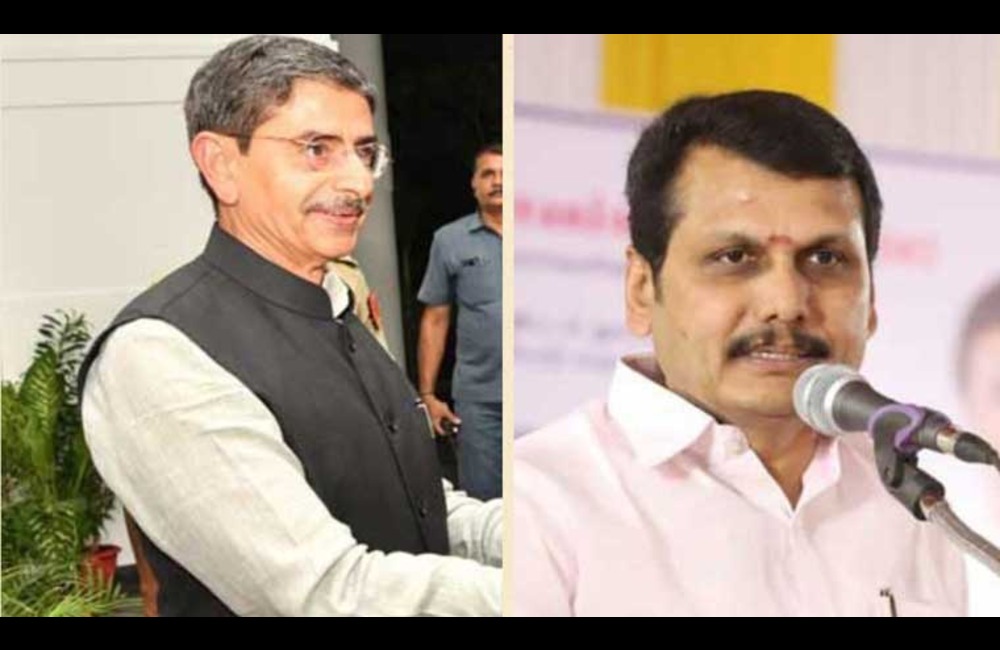 Tamil Nadu governor had dismissed Balaji from the Council of Ministers on Thursday, days after his arrest by the ED in an alleged cash-for-jobs scam.
Tamil Nadu Governor RN Ravi on Thursday took back a contentious order, announcing the dismissal of Minister V Senthil Balaji from the Council of Ministers. The order was issued without consulting Chief Minister MK Stalin amid a bitter standoff with the ruling DMK government in the State.
"The order to dismiss Balaji from the Council of Ministers has been kept in abeyance by the governor until further communication," Sources said.
The CM retained Balaji, who is in jail amid criminal proceedings following his arrest on June 14 in connection with a cash-for-jobs scandal, as a minister without portfolio and Governor Ravi had decided to unilaterally override it.
At present, Senthil Balaji is in judicial custody in a private hospital having undergone a heart bypass surgery.
The Tamil Nadu government had planned to disregard the original order and challenge it in the Supreme Court, sources said.
In an official statement, the Raj Bhavan in Chennai said, "There are reasonable apprehensions that the continuation of V Senthil Balaji in the Council of Ministers will adversely impact the due process of law, including a fair investigation that may eventually lead to the breakdown of constitutional machinery in the state."
"Balaji is facing serious criminal proceedings in a number of cases of corruption, including taking cash for jobs and money laundering. Abusing his position as a minister, he has been influencing the investigation and obstructing the due process of law and justice," it added.
MK Stalin lashed out at the Governor, saying he does not have the right to dismiss the minister and that his government will proceed legally in the matter. "Governor doesn't have the right (to dismiss a sitting minister) and we will face this legally," he said.