Shivraj Singh Chouhan, the chief minister of Madhya Pradesh, and Nitin Gadkari, were both removed from the Parliamentary Board on Wednesday as part of a significant reorganisation that included included new members.
The Parliamentary board currently includes K Laxman, Sarbananda Sonowal, and former chief minister of Karnataka, BS Yediyurappa.
The Board will be presided by by JP Nadda, the party's national president, and include Rajnath Singh, the minister of defence, Prime Minister Narendra Modi, and Amit Shah, the union minister of housing.
Shahnawaz Hussain has been dropped, and Devendra Fadnavis, Om Mathur, and Bhupender Yadav have been added to the BJP Central Election Committee.
Former party leader Nitin Gadkari is rumoured to be close to the RSS's high echelon. He also holds the position as Nagpur's MP.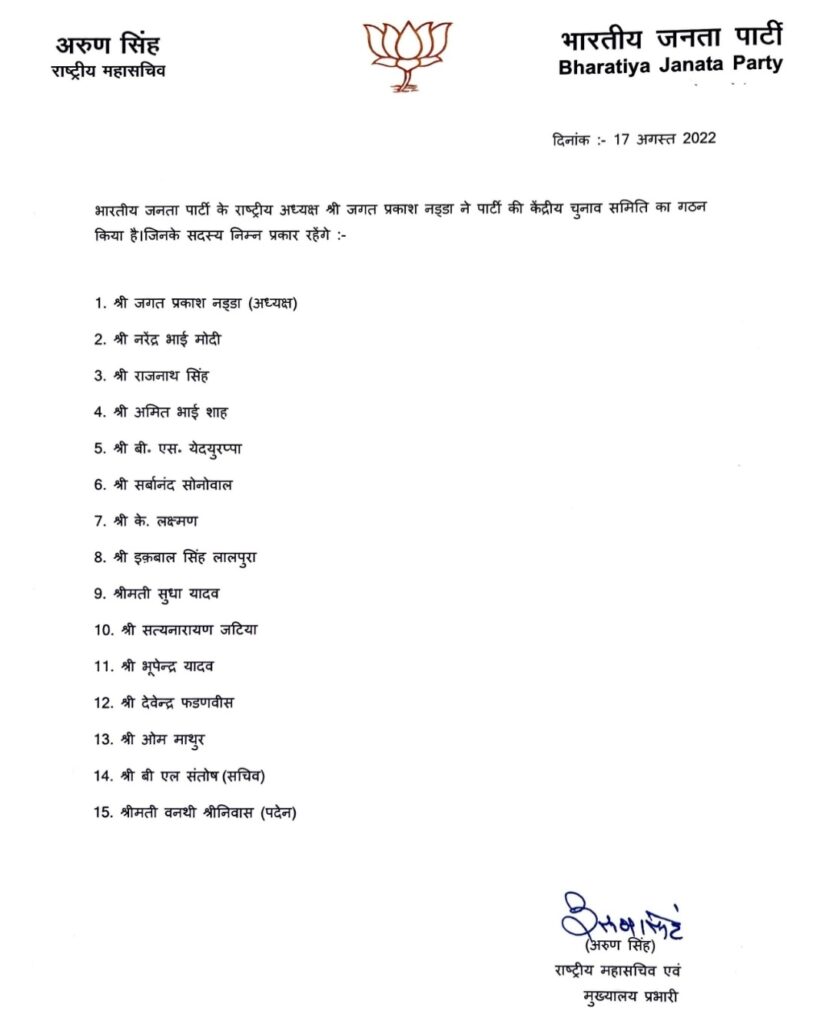 Party chief Nadda, Prime Minister Narendra Modi, Union ministers Rajnath Singh, Amit Shah, and Sarbananda Sonowal, former chief minister of Karnataka BS Yediyurappa, national president of the OBC Morcha K Laxman, Iqbal Singh Lalpura, Sudha Yadav, Satyanarayan Jatia, and national general secretary (organisation) B L Santhosh are the other members of the reconstituted Parliamentary Board.
The Central Election Committee has 15 members, including Om Mathur, Vanathi Srinivasan, Bhupender Yadav, the deputy chief minister of Maharashtra, Devendra Fadnavis, and the 11 members of the Parliamentary Board.
Also Read: Bilkis Bano case convicts: We're victim of politics