Tricolour hoisted at Congress office in Srinagar, Bharat Jodo Yatra culminates today
30 January, 2023 | Pragati Singh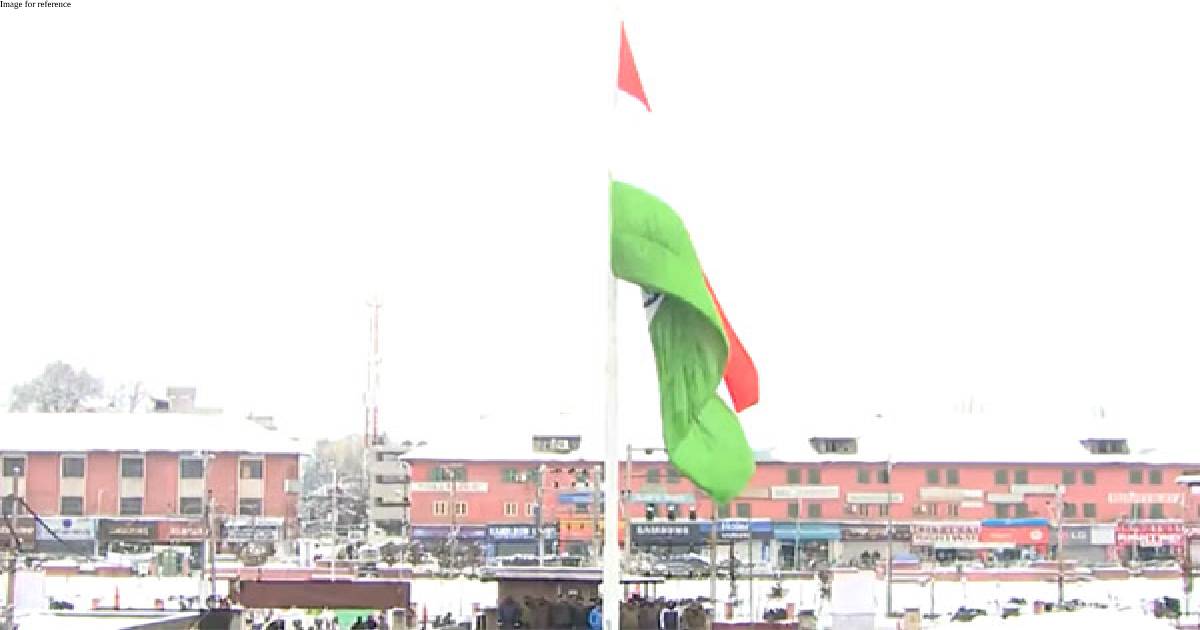 Congress President Mallikarjun Kharge hoisted the national flag at the party office in Srinagar on Monday. In the presence of party MPs Rahul Gandhi and Priyanka Gandhi, the Tricolor was hoisted
Congress President Mallikarjun Kharge hoisted the national flag at the party office in Srinagar on Monday. In the presence of party MPs Rahul Gandhi and Priyanka Gandhi, the tricolour was hoisted. The Bharat Jodo Yatra comes to an end today. Srinagar had seen heavy rain and snowfall on Sunday night, and images taken this morning showed the Gandhi siblings playing in the snow at the Congress Party headquarters.
Meanwhile, Congress leader Jairam Ramesh posted a selfie of himself with Digvijay Singh. "The Do Bechare… residents of Container #12 and #14 saying farewell at the end of #BharatJodoYatra in a snowy Srinagar to their abodes for the last 135 days." Ramesh tweeted.
Previously, Rahul Gandhi unfurled the national flag at Lal Chowk in Srinagar on Sunday, as the Bharat Jodo Yatra entered its final leg in the union territory. The Bharatiya Janata Party (BJP) said on Sunday that Prime Minister Narendra Modi's government has created a situation in Kashmir in which Congress leader Rahul Gandhi could unfurl the Tricolour at Srinagar's Lal Chowk.
BJP MP Ravi Shankar Prasad told ANI that Rahul Gandhi could unfurl the Tricolour since PM Modi repealed Art 370 in Jammu and Kashmir, adding that terrorism and fear persisted in Kashmir during the Congress regime. The Bharat Jodo Yatra, led by Rahul Gandhi, resumed on Friday morning from the National Highway-44, Banihal Railway station, in the Ramban region of Uttar Pradesh.
Security was increased in the area following the recent twin blasts on the outskirts of Jammu city on January 22, which shook a bustling community in Narwal and injured at least nine persons.
The Bharat Jodo Yatra, which began on September 7 in Kanyakumari and ends today in Srinagar, has covered 3,970 kilometres, 12 states, and two Union territories. The Congress has invited 21 political parties to its last ceremony at the Sher-e-Kashmir stadium here.