"Twitter is a manipulated medium," MoS Meenakshi Lekhi after Jack Dorsey's "pressure" remark
14 June, 2023 | Anupam Shrivastava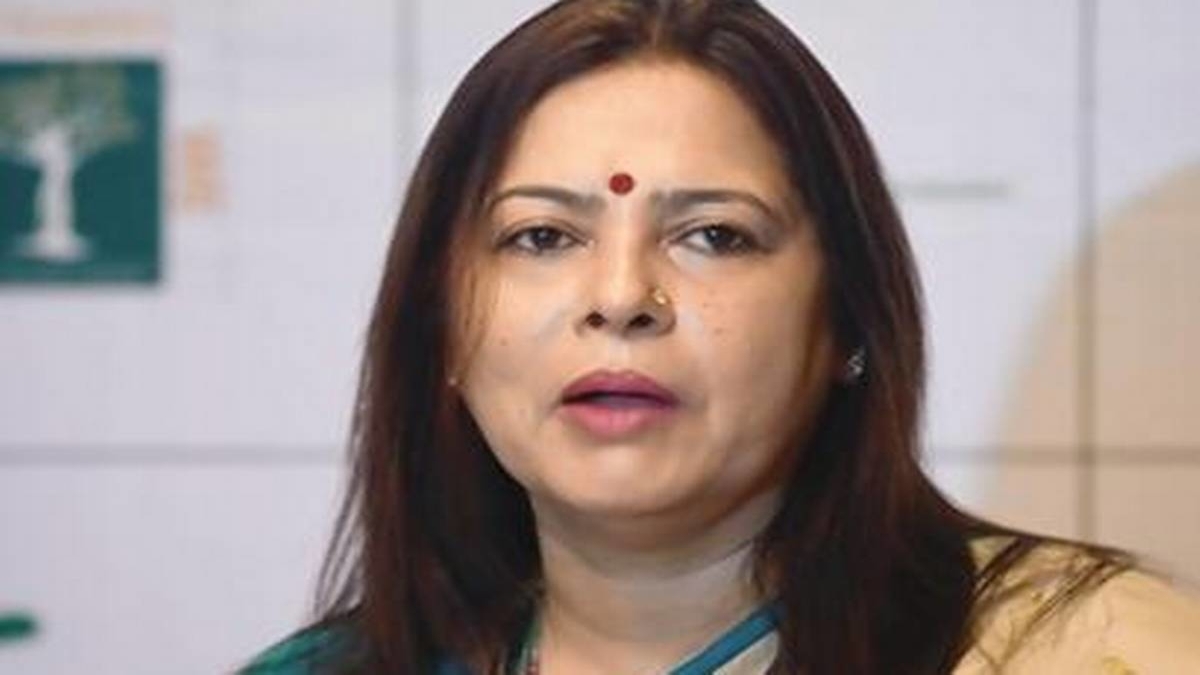 Meenakshi Lekhi also requested Elon Musk and Indian government to open the files of Twitter India as well as Twitter Asia to investigate about their shareholding.
Meenakshi Lekhi, the Union Minister of State (MoS) for External Affairs, responded to the former CEO of Twitter Jack Dorsey's comment about "government pressure" on India on Tuesday by labelling the microblogging platform a "manipulated medium."
Meenakshi Lekhi asked Twitter CEO Elon Musk to verify the company's holdings by opening the files of Twitter India and the Indian government. Twitter is a manipulated medium, Meenakshi Lekhi stated in response to Dorsey's assertion that the Indian government had pressured the microblogging site to delete accounts during the farmers' demonstrations.
"Twitter is a manipulated medium. All I can say is that Elon Musk as a new owner of Twitter has opened some files which are called Twitter Files US and lot many things which are illegal, unethical have been found which were being practised by the then chief and the company which he recently took over."
Lekhi further said, "I am requesting Elon Musk to open the files of Twitter India and also the government of India to investigate Twitter India and Twitter Asia and they must also check the shareholding of this company."
Meenakshi Lekhi responded to a query on the opposition parties' claim that freedom is in danger in India by saying, "That is why I'm saying please check the shareholding and check the financial transactions. You will be surprised to what I think people like me are aware of."
Before Meenakshi Lekhi, Rajeev Chandrasekhar lambasted Jack Dorsey's claims
Rajeev Chandrasekhar, the Union Minister of State for Electronics and Information Technology, responded to Jack Dorsey's claim that the Indian government was exerting "pressure" by criticising it on Tuesday. According to Chandrashekhar, Twitter repeatedly broke Indian law between 2020 and 2022, and it wasn't until 2022 that the network began to abide by the law.
Rajeev Chandrasekhar responded to Dorsey's assertion by calling it "an outright lie" and "an attempt to brush out the very dubious period" of the social media company's history. During the year 2020, he claimed, Twitter "weaponised misinformation" against Indians and the Indian government.
Chandrasekhar said, "During the period of 2020, Twitter weaponised misinformation against Indians and the government of India and therefore they were exposed. Twitter that is now in public domain, during this period was not only partisan but was behaving in an absolute arbitrary manner and the Twitter files that have then come out after Jack Dorsey sold Twitter has exposed it to be a platform that abused its power, misused its power."
"Between 2020-2022, Twitter was violating Indian law multiple times. It started complying with the law only in 2022. During that entire period, nobody went to jail, and nobody was raided. Jack Dorsey knowing very well that Twitter did not comply with any law and didn't face any consequence, is today lying and making stories about raids and arrests," Rajeev Chandrasekhar said.
The minister claimed that Dorsey's rewriting of Twitter's past behaviour was a blatant falsehood. He made his comment after Jack Dorsey said that the Indian government had exerted pressure on Twitter and threatened to shut down the firm in India and raid the homes of its employees in an interview with the US-based YouTube programme "Breaking Points with Krystal and Saagar."
Dorsey in an interview which was broadcasted on the YouTube channel said "…..India is one of the countries which had many requests around farmers protests, around particular journalists which were critical of the government and it manifested in ways such as we will shut Twitter down in India, India is a big marketplace for us. We would raid the homes of your employees, which they did and we will shut down your offices if you don't follow suit and this is India, a democratic country."