Twitter threatens legal action against Meta over its new rival app Threads
7 July, 2023 | Nikita Ojha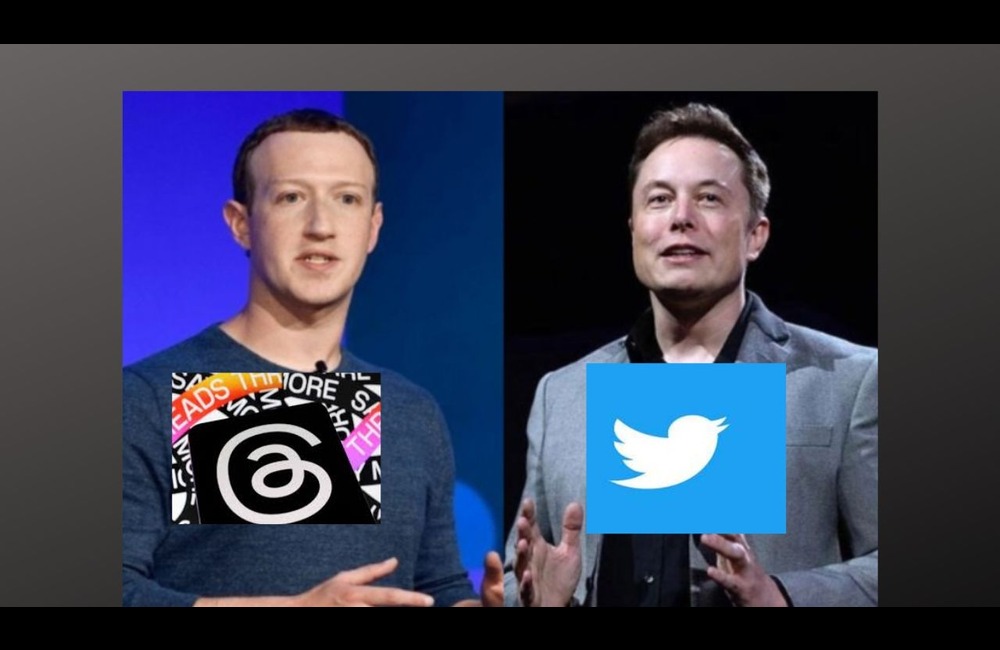 Twitter sees Meta as a competitive threat, the former has threatened the latter with a lawsuit following the successful launch of Meta's new Twitter rival, Threads,
Twitter is threatening Meta with a lawsuit after the launch of Meta's new Twitter rival, Threads.
Threads is a new app built by the Instagram team for sharing text updates and joining public conversations. The prerequisites for its usage include: an Instagram account to log in and access to almost all your phone's data; it looks more like Instagram and works like Twitter.
After its launch, Twitter sent a cease letter to Meta threatening to sue the social media giant over its launch of rival platform Threads.
In a letter, an outside lawyer for Twitter owner Elon Musk alleged that Meta has encroached on many of the former Twitter employees who had access to the company's trade secrets and intellectual property.
In a reply to a tweet about the possibility of legal action against Meta, Musk wrote: "Competition is fine, cheating is not."
New Twitter CEO Linda Yaccarino has not publicly commented on the letter but appeared to address Threads' launch.
"We're often imitated — but the Twitter community can never be duplicated," Yaccarino tweeted.
Twitter intends to strictly enforce its intellectual property rights and demands that, Meta take immediate steps to stop using any Twitter trade secrets or other highly confidential information.
Twitter reserves all rights including but limited to, the right to seek both civil remedies and injunctive relief without further notice to prevent any further retention, disclosure or use of its intellectual property by Meta.
In less than 24 hours Threads has amassed more than 30 million users to its taught integration with Instagram. This app is the biggest competitor Twitter has faced yet. Mark Zuckerberg said, "Threads was Meta's attempt at taking a shot to build an app with more than 1 billion people- an opportunity that Twitter has but hasn't nailed. This is a good start as we have hoped for".
On the other hand, Twitter said Meta was prohibited from scraping data from any Twitter service. Twitter's owner, Elon Musk, has recently made several moves to purportedly curtail any efforts to scrape Twitter data, including limiting the number of tweets users can see in a day. At the time, Musk said it was in response to companies using Twitter to train their AI models.