Two World War-era planes collide at Texas airshow
13 November, 2022 | Pravina Srivastava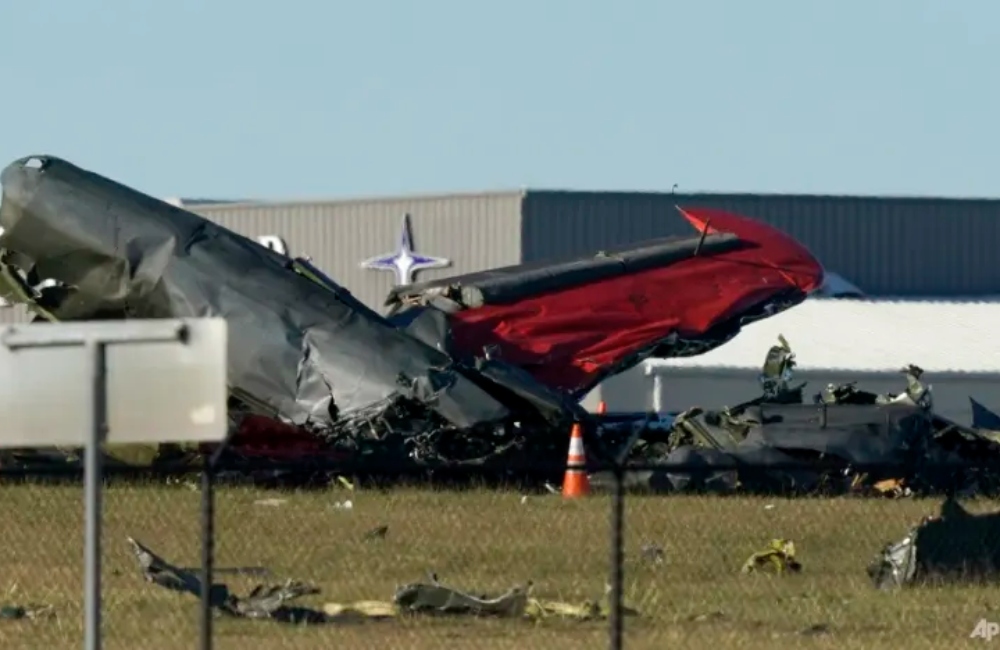 A Boeing B-17 heavy bomber collided with another plane and crashed during an airshow in Dallas, Texas
According to local news reports, a Boeing B-17 heavy bomber collided with another plane and crashed during an airshow in Dallas, Texas on Saturday.
Rescue services informed that the mid-air accident was reported around 1:25 p.m. local time (19:25 GMT) on Saturday. The festive Veterans Day weekend celebration was turned into a horrific spectacle when two World War II-era warplanes crashed in midair.
The second plane's make is unknown, although sources tell WFAA that a B-17 heavy bomber was involved in the incident. The collision's debris washed into a nearby roadway.
As per the station, the pilots' health is unknown to the local authorities.