Cultural Path to Digital India: Unique Experience Zones Await G20 Delegates at Bharat Mandapam
8 September, 2023 | Akshara Tyagi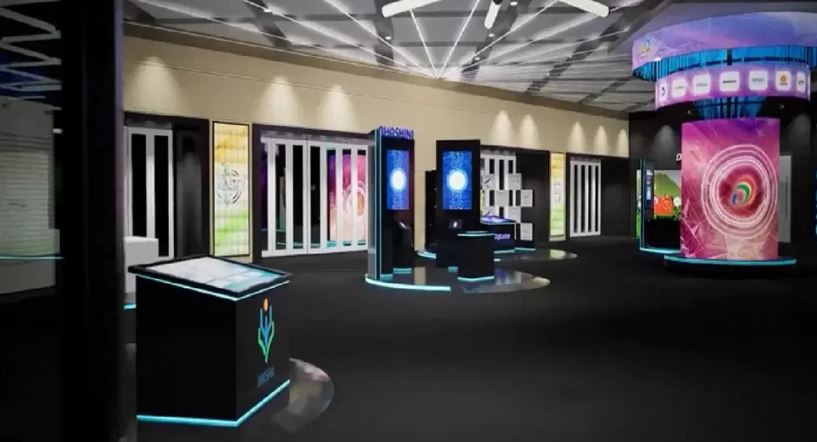 Bharat Mandapam is showcasing India's technological prowess and innovation through various exhibitions, providing a unique experience for guests and foreign dignitaries.
The national capital is currently extending a warm welcome to foreign delegates and leaders from around the world who have gathered for the G20 Summit. As the host nation, India has taken special care to ensure that the arrangements and experiences for foreign dignitaries during their stay are exceptional.
To provide a unique experience for guests at Bharat Mandapam, various exhibitions have been set up. These exhibitions will not only showcase India's technological prowess and innovation but also offer a range of distinctive experiences for foreign dignitaries.
The G20 Global Summit is scheduled to take place at the Bharat Mandapam Convention Centre in Pragati Maidan on September 9 and 10.
In addition to celebrating Indian tradition and culture, a "Culture Corridor" has been established at the venue for G20 guests. This corridor features an international project called 'Culture Corridor: G20 Digital Museum,' which aims to represent and celebrate the shared heritage of G20 members and invitee countries.
It will showcase iconic cultural objects and the heritage of G20 members and nine invitee countries, fostering understanding, inclusivity, knowledge sharing, and a sense of shared identity.
Furthermore, the Digital India Experience Zone, located in Halls 4 and 14, offers visitors a firsthand opportunity to experience India's technology initiatives under the Digital India program.
This zone provides insights into various initiatives, including Aadhaar, DigiLocker, UPI, eSanjeevani, DIKSHA, Bhashini, ONDC, and Ask GITA, which combines the wisdom of the Bhagavad Gita with AI technology. Other government initiatives, such as MyGov, CoWIN, UMANG, JanDhan, e-NAM, GSTN, and FastTag, will also be showcased in this zone.
The Reserve Bank of India (RBI) will present its Innovation Pavilion, highlighting cutting-edge financial technologies with the potential to revolutionize the financial sector. Products on display include Central Bank Digital Currency, Public Tech Platform for Frictionless Credit, and unique payment system products like UPI One World and Rupay on the Go.
A Payment System Experience Center, featuring UPI One World for inbound foreign travelers, will enable secure and hassle-free payments during their stay in India. Delegates will receive Rs. 2000 prefunded in their wallets for use as needed.
To celebrate India's rich heritage of handicrafts, a 'Crafts Bazaar' in Hall No. 3 at Bharat Mandapam will showcase products from different regions, focusing on One District, One Product and GI-tagged items. Around 30 states and Union Territories, along with central agencies, will participate, offering delegates the chance to purchase locally sourced products.
The Crafts Bazaar will also feature live demonstrations by master craftsmen to showcase the skills and craftsmanship of artisans.
This G20 Summit is a historic occasion as India hosts it for the first time, and extensive preparations have been made to showcase India's tradition and strength.
Participating countries include Nigeria, Argentina, Italy, the African Union (represented by Comoros), South Africa, Bangladesh, the United Kingdom, Japan, Saudi Arabia, the Republic of Korea, Egypt, Australia, the United States, Canada, China, Russia, the United Arab Emirates, Brazil, Indonesia, Turkey, Spain, Germany, France, Mexico, the European Union, and Singapore.
Also Read: Modi-Biden Bilateral Talks Set to Propel GE Jet Engine Deal and Civil Nuclear Tech Cooperation
Catch all the Latest Business News, Breaking News Events, and Latest News Updates on NewsX