UP CM Yogi Adityanath receives death threat, case registered
25 April, 2023 | Vaishali Sharma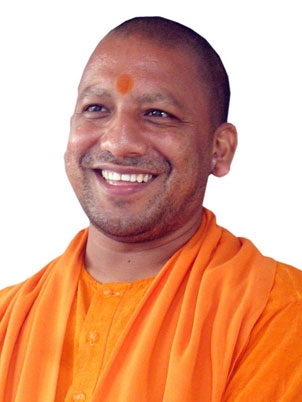 A case has been filed under Sections 506, 507 of the Indian Penal Code (IPC) and IT Act 66.
The police in Lucknow have lodged a case against an unidentified person after receiving a death threat against Uttar Pradesh Chief Minister Yogi Adityanath. The threat was received via message on 'Dial 112' (an emergency number established by the Uttar Pradesh government), in which the caller declared, "I will kill CM Yogi soon." Following the threat, the '112' Operation Commander filed a case at the Sushant Golf City police station.
A case has been filed under Sections 506, 507 of the Indian Penal Code (IPC) and IT Act 66.
"Case has been registered under sections 506 and 507 IPC and 66 IT Act in PS Sushant Golf City against an unknown person after 'Dial 112' receives death threat for Uttar Pradesh CM Yogi Adityanath," the police said.
In an unrelated instance, police nabbed the person who penned a letter threatening Prime Minister Narendra Modi with a suicide bomb attack during his April 24 visit to Kochi. According to the authorities, the accused has been identified as Xavier. Kerala BJP head K Surendran said on Saturday that he got a letter last week detailing a plot to assassinate Prime Minister Narendra Modi.
While talking to ANI, Kochi City Police Commissioner, K Sethu Raman said, "The person who sent the threat letter against the Prime Minister was arrested. Xavier, the accused was arrested yesterday. The reason is personal enmity. He wrote the letter to trap his neighbour. We found him with the help of forensics."
"Tight security has been arranged for the Prime Minister arriving in Kochi. 2060 policemen have been appointed for this purpose. As part of this, traffic control has also been imposed from 2 pm," the Commissioner added.