US, India conduct 'Operation Broader Sword' to stop international shipments of illegal and dangerous drugs
7 July, 2023 | Malvika Vardhan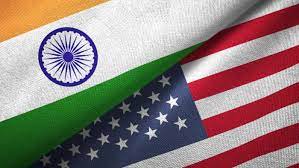 Operation Broader Sword is a bilateral action that targeted illicit pharmaceuticals, devices or precursor chemicals shipped using the international mail system.
The US Food and Drug Administration (FDA), US Customs and Border Protection (CBP), Homeland Security Investigations (HSI), Drug Enforcement Administration (DA), and US Postal Inspection Service (USPIS) worked together with the Indian Government's Directorate of Revenue Intelligence (DRI) to carry out 'Operation Broader Sword,' a special bilateral multi-agency enforcement operation targeting illicit pharmaceuticals, devices, or precursor chemicals shipped using the international mail system.
Operation Broader Sword, which took place in June 2023, prevented more than 500 shipments of illicit and possibly deadly unapproved prescription drugs, combination medical devices, and synthetic drug precursors from reaching American consumers, according to a press release issued by the US Embassy in India.
From June 12 to 23, the operation focused on parcels coming into the US from India through the International Mail Facilities (IMFs) at John F. Kennedy International Airport in New York and O'Hare International Airport in Chicago.
During the operation, investigators examined over 1500 shipments originating in India and took action on approximately 500 products, including illicit and illegal medications intended to treat or mitigate serious diseases. Many shipments were determined to have included opioids and other controlled substance drug products.
The US Embassy in India in the press release said, "In anticipation of the Operation, HSI special agents conducted a controlled delivery of a shipment of suspected products resulting in the arrest of an Indian national for the illegal importation of illicit pharmaceuticals including opioids and other controlled substances."
The US Embassy in India said in a press release that bilateral, multiagency initiatives like Operation Broader Sword help to prevent illegal and potentially harmful products from reaching US consumers while also providing information on shipping patterns and parties of interest that call for additional enforcement measures. To better protect the residents of both countries, Indian and US law enforcement officials can work together to obtain an understanding of global criminal networks.