US Supports Ukraine's Decision of "Conducting War" Amidst Recent Drone Attack on Moscow
1 August, 2023 | Anupam Shrivastava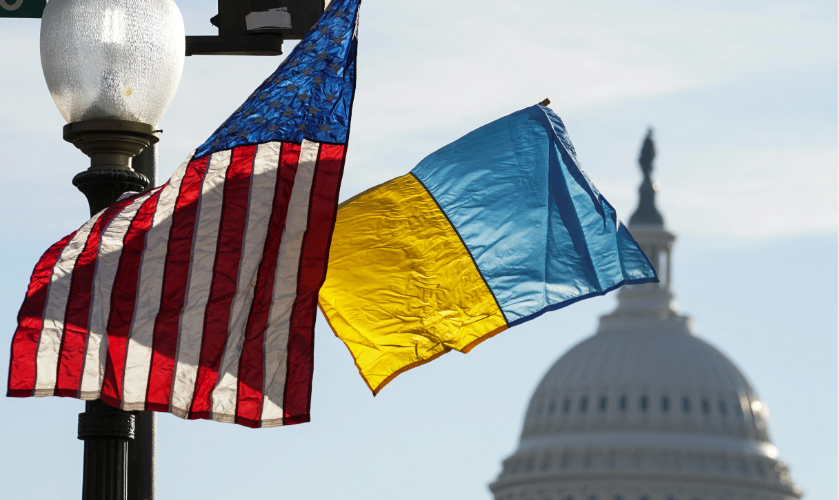 The situation has escalated further after Russia reported the downing of three drones belonging to Ukraine, with Ukraine retaliating with drone attacks on Moscow.
In the aftermath of the recent drone attack by Ukraine on Russian capital Moscow, the United States has reiterated its stance, stating that it is up to Kyiv to decide how to conduct the ongoing war. This statement comes as a response to Ukrainian President Volodymyr Zelenskyy's declaration that the war is "returning to symbolic centres" in Russia.
During a regular briefing on Monday, US State Department official spokesperson Matthew Miller addressed the issue. He clarified the US position, saying, "First of all, I am not sure that I would agree with that interpretation of what 'symbolic centres' mean. I will say we neither encourage nor enable strikes outside Ukraine's borders… but as we have said many times, it is up to Ukraine to decide how to conduct this war."
When questioned about whether the US administration supports Ukraine's stand, particularly concerning "symbolic centres," which may refer to civilian targets, Miller responded, "And when it comes to strikes… as you raised on civilian centres, it has been Ukrainian, civilian infrastructures that have been targeted over and over. Ukrainian civilians have been murdered in this war. Schools, hospitals, apartment buildings… I could go on down the list."
President Zelenskyy's recent remarks about the war returning to Russia's symbolic centres and military bases were met with a sense of inevitability. He asserted that this process is both natural and fair, highlighting Ukraine's growing strength in the face of the ongoing conflict.
The situation escalated further after Russia reported the downing of three Ukrainian drones, with Ukraine confirming the drone attacks on Moscow. According to the statement released by the Ukrainian President's office, Zelenskyy stated, "Russian aggression has gone bankrupt on the battlefield. Today is the 522nd day of the so-called 'special military operation,' which the Russian leadership expected to last for a week or two. Ukraine is getting stronger."
In response to the incident, Moscow Mayor Sergey Sobyanin confirmed the attack and reported slight damage to two office buildings in Moscow City. Thankfully, there were no casualties, and a security guard sustained minor injuries during the drone attack.
This recent drone attack marks the second reported incident in Moscow within a week, raising concerns about the intensifying conflict between Ukraine and Russia.
As the situation remains highly volatile and complex, the international community watches closely, while the United States maintains its position, leaving the decision on how to proceed with the war in Ukraine's hands. The world hopes for a peaceful resolution to the ongoing conflict to prevent further loss of civilian lives and destruction of infrastructure on both sides.
Read Also: PM Modi Praises 25-Year NDA Journey and Targets Victory in 2024 Lok Sabha Polls