Helicopter Carrying US Marines Crashes Off Australia's Coast During Exercise, 3 Killed
27 August, 2023 | Anupam Shrivastava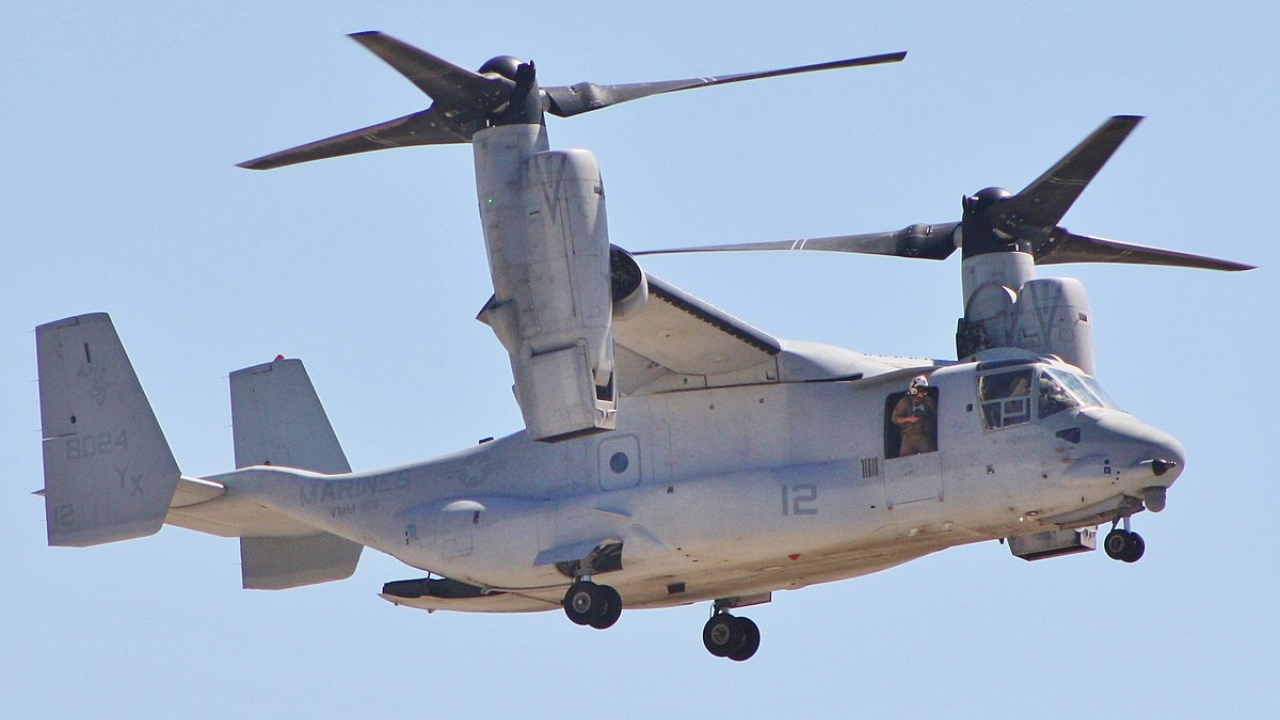 The Bell Boeing V-22 Osprey is an advanced American military helicopter with vertical and short takeoff and landing capabilities.
A US Marine helicopter crashed during a training exercise off the northern coast of Australia claiming the lives of at least three U.S. military personnel on Sunday, leaving the nation in mourning. U.S. officials have confirmed the casualties, shedding light on the grim circumstances that unfolded during what was meant to be a routine training mission.
The ill-fated aircraft, a Bell Boeing V-22 Osprey, was carrying a total of 23 dedicated service members when disaster struck around 9:30 a.m. local time near the picturesque Tiwi Islands, situated within the Northern Territory of Australia. Official statements released by the Marine Rotational Force-Darwin provided these distressing details, underscoring the tragic incident's significant impact.
The aftermath of the crash also included injuries to other military personnel. Five additional service members were swiftly transported to the Royal Darwin Hospital in serious condition, highlighting the extent of the calamity. The impact of such an incident, even within the context of a training exercise, reverberates deeply within the military community and beyond.
The Bell Boeing V-22 Osprey, a versatile tilt-rotor aircraft renowned for its capability to function as both a helicopter and an airplane, was engaged in the vital task of transporting troops as part of what officials described as a "routine training exercise." This exercise, dubbed Exercise Predators Run, represents a joint military endeavor intended to bolster preparedness and cohesion among U.S. forces.
Recovery operations remain underway to ensure that all necessary measures are taken to address the immediate aftermath and determine the root cause of the crash. It is worth noting that, at the time of this report, the exact factors contributing to the US Marine helicopter's untimely descent have not yet been ascertained by the investigators.
In a related context, U.S. Army officials made a pivotal decision earlier this year in April when they instituted a comprehensive 24-hour stand-down for all aviation units. This directive came in response to the alarming occurrence of two fatal mid-air helicopter collisions within a span of just 30 days.
U.S. Army Chief of Staff Gen. James McConville, in a statement that accompanied the stand-down order, stressed the paramount importance of aviator safety. "The safety of our aviators is our top priority, and this stand-down is an important step to make certain we are doing everything possible to prevent accidents and protect our personnel," Gen. McConville emphasized.
As the investigation into the Marine helicopter crash unfolds, the shared condolences have been sent out to the families of those who lost their lives or were injured in the crash.
Also Read: Gadar 2 Soars, Becomes Third Highest-Grossing Hindi Film, Surpasses KGF 2 To 400 Crore Mark
Catch all the Latest Business News, Breaking News Events, and Latest News Updates on NewsX