Vande Bharat Express Vandalised in West Bengal, BJP Demands Probes
3 January, 2023 | Pranay Lad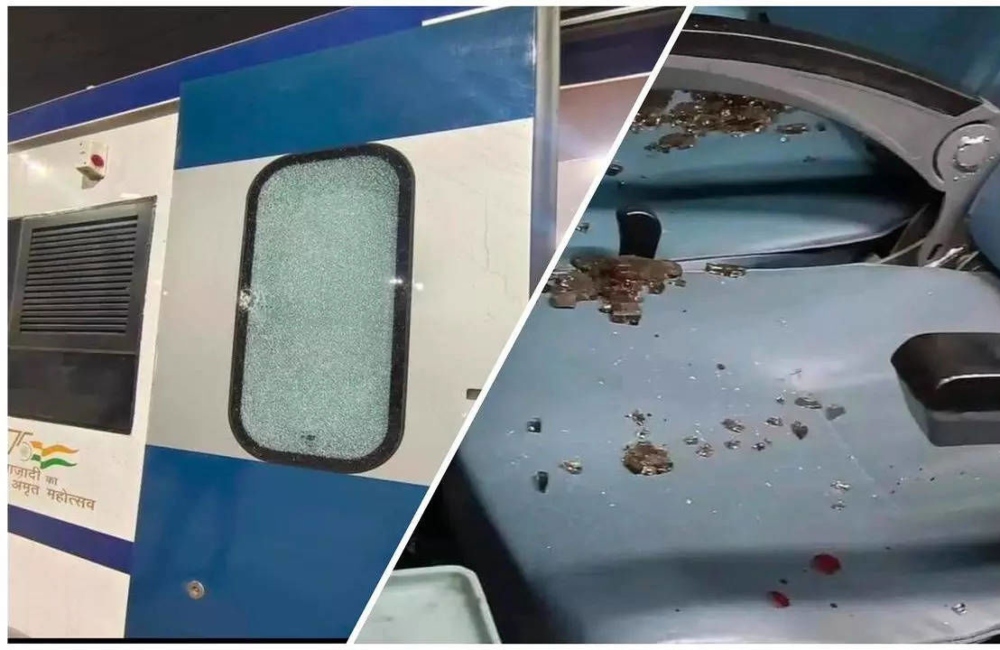 Stones were thrown at the Vande Bharat Express in West Bengal's Malda district. Suvendu Adhikari, BJP politician, and Opposition Leader, called the act "unfortunate and horrible."
In the West Bengali district of Malda on Monday, stones were hurled at the Vande Bharat Express. The tragedy occurred barely two days after the train's debut in the state.
The event occurred near Samsi Kumarganj on the Indian Railways' Kathia Division. The hit cracked the glass barrier on the door, but all passengers are said to be safe. Railways, according to reports, has launched an internal investigation into the situation.
Suvendu Adhikari, BJP politician and Opposition Leader, called the act "unfortunate and horrible." He also wondered if it was retaliation for the 'Jai Shree Ram' chanting on the first day. Furthermore, he encouraged the Prime Minister's Office to turn over the investigation to the National Investigation Agency (NIA) and demanded that the offenders be prosecuted.
On Friday, Prime Minister Narendra Modi launched off the Howrah-New Jalpaiguri Vande Bharat Express, only hours after his mother Heeraben died. The Vande Bharat Express is the first in West Bengal and eastern India. Governor C V Ananda Bose and Union Railway Minister Ashwini Vaishnaw were also present.
This is one of 475 Vande Bharat Express trains that the government plans to launch to commemorate 75 years of independence.
According to authorities, the train, which travels 564 kilometres in 7.45 hours, will save three hours of travel time compared to previous trains on the route. It will stop at three points: Barsoi, Malda, and Bolpur.
"Today's Vande Bharat train was inaugurated from the area where the 'Vande Mataram' slogan was conceived," PM remarked during the ceremony.
"The launch date of December 30 is noteworthy because Netaji Subhas Chandra Bose raised the tricolour in Andaman and Nicobar Islands on this day in 1943," the Prime Minister stated.