First trial run of Vande Bharat Express completed by Indian Railways on Patna-Ranchi route
12 June, 2023 | Anupam Shrivastava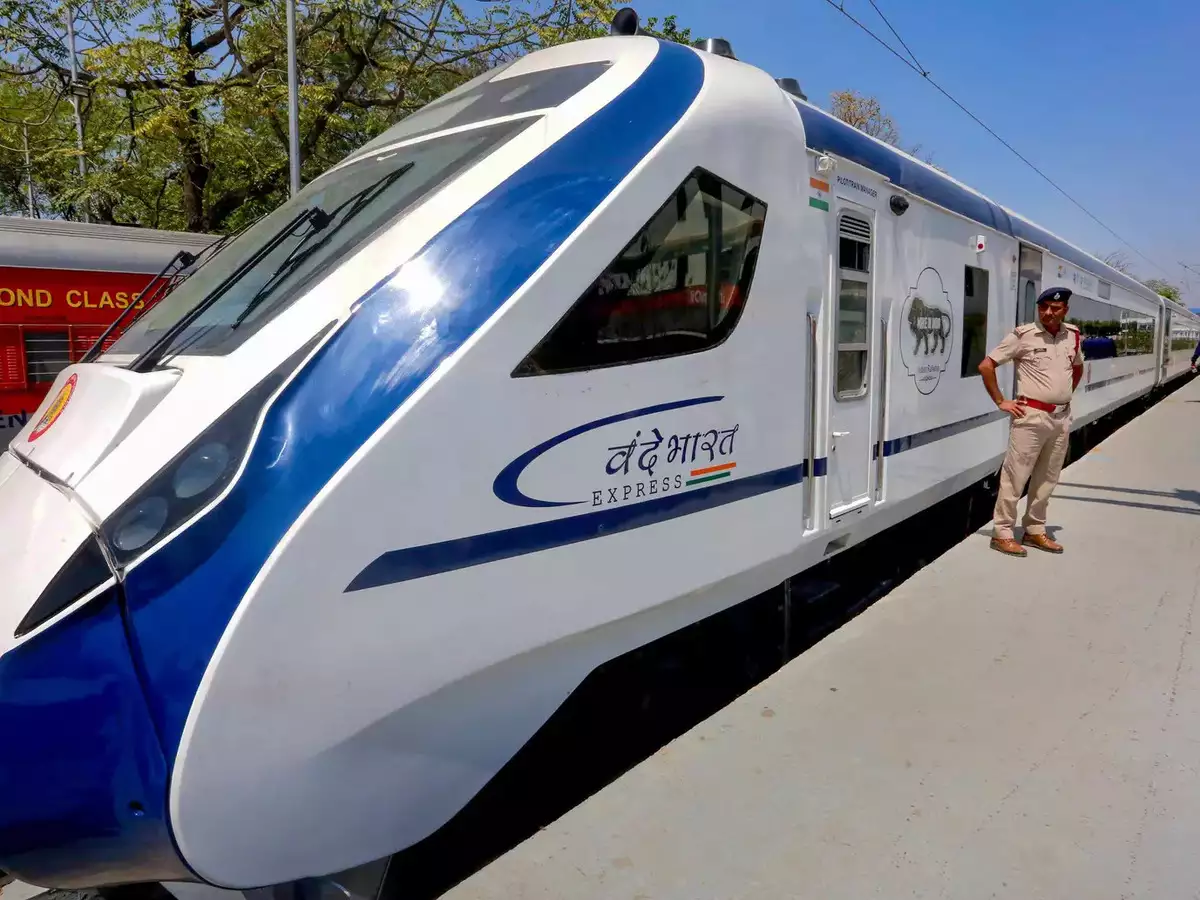 Railway Minister Ashwini Vaishnaw has reiterated the Ministry's aim to connect 200 cities by middle of the next year as the manufacturing is picks up pace.
On Monday morning in Jharkhand, the Indian Railways ran the Vande Bharat Express between Patna and Ranchi for the first time. The trial run was originally scheduled for June 11 but was postponed to Monday as a result of a two-day state bandh called by a student organisation, according to East Central Railway (ECR) (Hajipur zone) Chief Public Relations Officer (CPRO) Birendra Kumar.
The Patna-Ranchi Vande Bharat Express made a test run at Gaya Railway Station, and people gathered on the platform to watch. According to earlier statements made by Union Railways Minister Ashwini Vaishnaw, Vande Bharat trains would begin travelling across all 50 states by June.
The Railway Minister stated at a news conference held in the nation's capital that the Vande Bharat train is expected to connect 200 cities by the middle of the following year. He also noted that manufacturing is moving quickly.
Modern amenities like bio-vacuum toilets, 360-degree rotating chairs, divyang-friendly washrooms, and seat handles are included in the state-of-the-art Vande Bharat Train. The train is also which is equipped with the TCAS, also known as Kavach, and is intended to give passengers an experience that is comparable to flying. The Vande Bharat Express also has a top speed of 160 km per hour.
First Vande Bharat Express Ran on 15 February 2019
The inaugural Vande Bharat Express train departed from New Delhi Kanpur-Allahabad-Varanasi on February 15, 2019.
Prime Minister Narendra Modi stated on August 15, 2021, from the ramparts of the Red Fort, that 75 Vande Bharat trains will connect every corner of the country during the 75 weeks of the Amrit Mahotsav of Independence.
Finance Minister Nirmala Sitharaman declared in the Union Budget 2022-23 that 400 new-generation Vande Bharat trains will be produced over the next three years.