Venue for India's G20 Leaders' Meet, to be Inaugurated on July 26
23 July, 2023 | Don Tomslee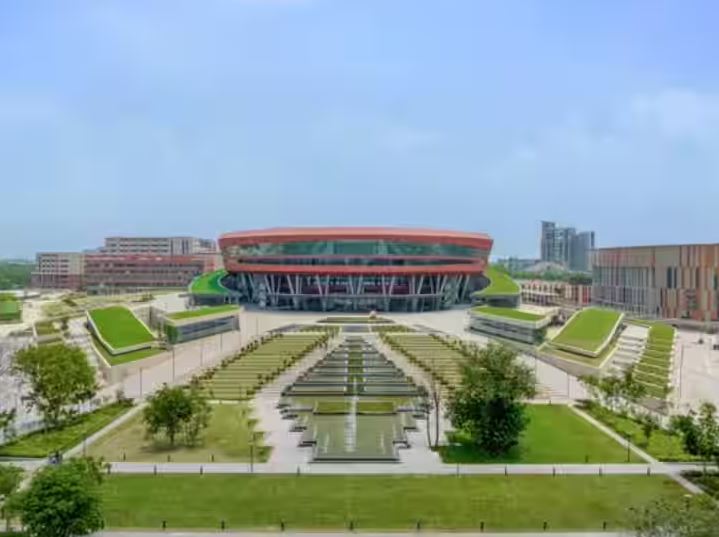 India Trade Promotion Organisation (ITPO) building will serve as the venue for India's G20 leaders meetings
On July 26, the newly renovated , India Trade Promotion Organisation (ITPO) building which will serve as the venue for India's G20 leaders meetings, will be officially opened.
The Pragati Maidan Complex is India's largest MICE (Meetings, Incentives, Conferences, and Exhibitions) venue, with a campus area of over 123 acres.
The renovated and contemporary IECC Complex, which rivals illustrious names like the Hannover Exhibition Centre in Germany and the National Exhibition and Convention Centre (NECC) in Shanghai in terms of the covered space available for events, is listed among the Top 10 Exhibition and Convention Complexes in the world.
India's G20 Summit to be hosted in renovated IECC Complex
The IECC's size and infrastructure are evidence of India's ability to host major international events of the highest calibre.
A majestic seating capacity of 7,000 people awaits on Level 3 of the Convention Centre, making it even bigger than the famed Sydney Opera House's seating capacity of about 5500 people.
The IECC is now recognised as a location suitable for holding major conferences, international summits, and cultural extravaganzas on a global scale thanks to this amazing feature.
Seven cutting-edge areas are available in the Exhibition Halls to display goods, developments, and concepts.
These cutting-edge rooms offer the perfect setting for exhibitors and businesses to interact with their target market, encouraging professional development and networking opportunities.
The IECC is home to a spectacular Amphitheatre with 3,000 seats, one of its many outstanding features. This huge amphitheatre, which is equivalent to three PVR cinemas combined, provides the platform for compelling performances, cultural events, and entertainment activities while mesmerising the audience with its enchanting ambiance.

Over 5,500 parking places are available at the IECC because the comfort of guests is a top priority. Visitors can easily reach the location thanks to the signal-free roads' ease of access.