Virginia mass shooting: 2 killed, 5 injured in a shootout at Richmond High School graduation
7 June, 2023 | Srishti Ruchandani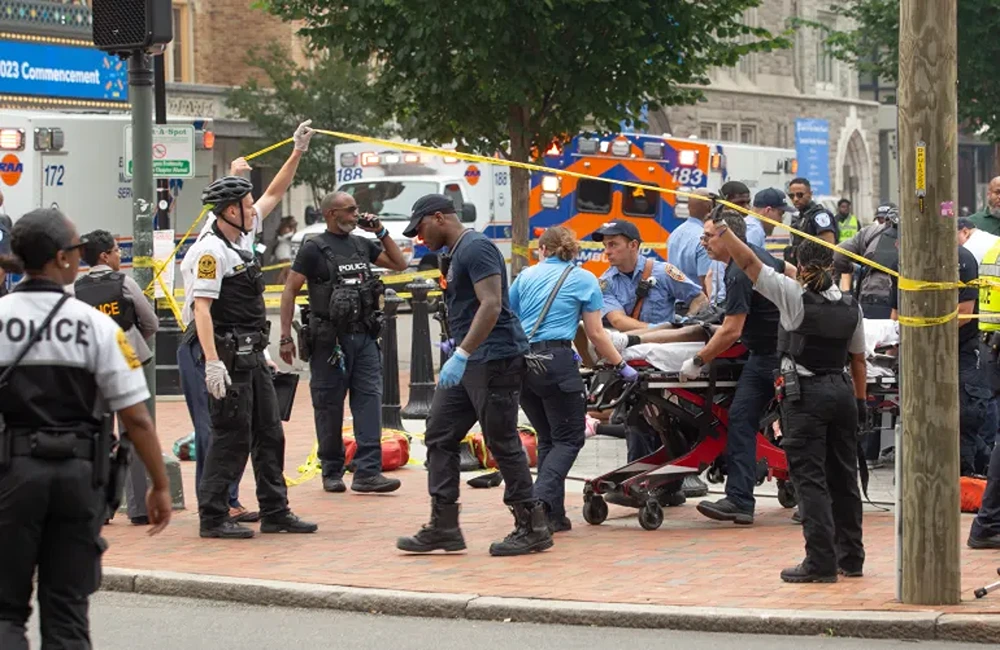 7 people were shot & 2 died after gunfire rang out near Virginia Commonwealth University following a high school graduation ceremony.
A man armed with four handguns killed two people and wounded five others when he fired into a crowd after a high school graduation ceremony in the United States city of Richmond, Virginia, according to officials. The shooting erupted around 5:15 p.m. across from Virginia Commonwealth University's Altria Theater, where Huguenot High School was hosting its commencement ceremony.
A 19-year-old man was taken into custody following the shooting and is expected to face second-degree murder in addition to other offences, interim Richmond Police Chief Rick Edwards told a press conference.Edwards called the shooter's behavior "disgusting and cowardly," since his dispute appeared to be with just one person.
The deceased were men aged 18 and 36, Edwards said. Their names were not released, but police believe the suspect, who was not immediately identified, knew at least one of the victims.
In addition to the seven struck by gunfire, at least a dozen people were injured or treated for panic attacks due to the chaos that erupted following the sound of gunfire. Two people were injured from falls, a 9-year-old girl was struck by a car at the scene and nine more went to the hospital for panic attacks or minor injuries.The little girl was not seriously hurt. 
The suspect fled the scene on foot and was captured in possession of four handguns, three of which may have been fired, Edwards said, stressing that it was too early in the investigation to be certain.Police initially said two suspects were detained, but Edwards said later that they determined one of them was not involved.
The United States has grown accustomed to mass shootings in public places such as schools, shopping centers and churches.The mass shooting was the country's 279th in the first 157 days of 2023, according to the Gun Violence Archive, using the definition of four or more people are shot or killed in a single incident, not including the shooter.