Wagner mercenaries ordered to retreat, Russian coup attempt at risk
25 June, 2023 | Priya Rani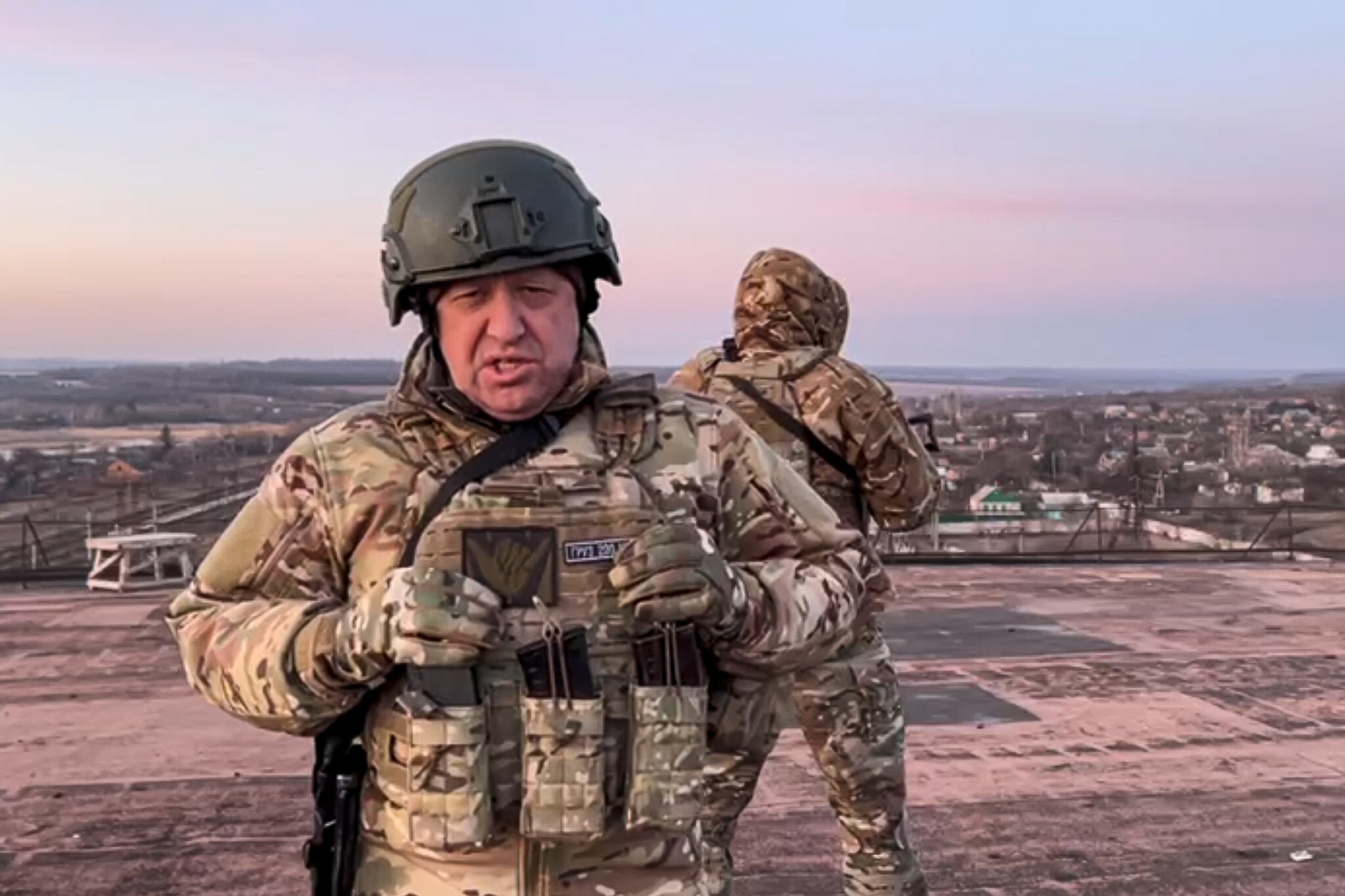 World leaders closely monitor the mercenary retreat
The defiant leader of the Wagner mercenary group, Yevgeny Prigozhin, has ordered his fighters to retreat from their advance towards Moscow in order to prevent violence and potential bloodshed. Prigozhin announced significant progress made by his forces, covering a distance of 200 km (124 miles) in the past 24 hours. However, he has now issued orders for them to promptly return to their bases.
Belarus claims that President Alexander Lukashenko successfully convinced Prigozhin to halt his march towards Moscow, potentially putting an end to the coup attempt—the first in thirty years.
Referring to Lukashenko's press service, media reports said He engaged in extensive negotiations with Prigozhin throughout the "entire day", following discussions with Putin to clarify the situation. The press service stated, "Prigozhin accepted Lukashenko's appeal to halt the movement, taking further steps to de-escalate the situation."
Ukraine's defense ministry had ridiculed the presence of Russian troops within its borders, before Warner cheif's decision, urging them to return home and support their fellow fighters engaged in clashes with rebel mercenaries. The ministry also questioned why Russian soldiers remained stationed in challenging conditions instead of assisting their comrades in the conflict.
World leaders closely monitored the events in Russia as Putin faced a tough battle to repel the Wagner chief's advances in several regions. Earlier, the Wagner chief vowed to overthrow Russia's military leadership as his forces moved through the Lipetsk region. However, it appears that a deal was brokered between the warring factions, leading to the mercenary forces turning back.
Russia's parliamentary leaders expressed their support for President Putin in the face of the Wagner mercenaries' attempted ousting of the country's military leadership. The speakers of both houses of the Russian parliament declared their backing for President Vladimir Putin.