'Want To Thank The Entire ISRO Team', Says Aditya L1 Project Director
2 September, 2023 | Pooja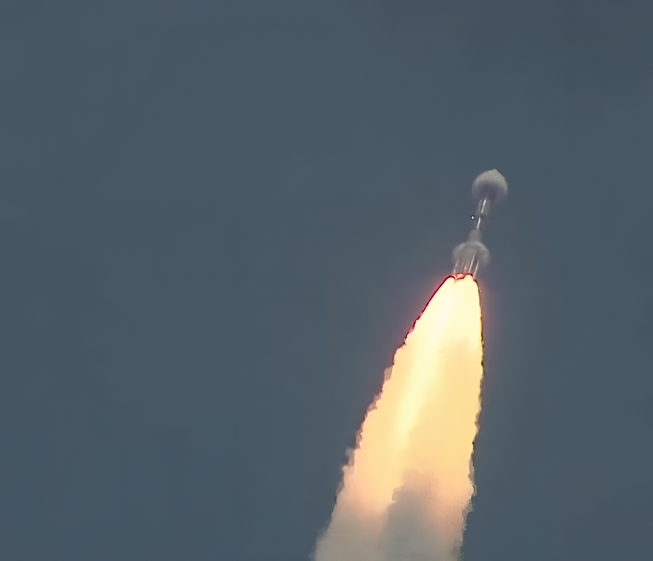 India's Aditya L1 launch showcases scientific prowess and India's commitment to space technology advancement for humanity's benefit.
In a momentous occasion marked by cheers and applause, the Indian Space Research Organisation (ISRO) achieved yet another milestone in its space exploration endeavors with the successful launch of the country's first solar mission, Aditya L1. Addressing fellow scientists and the nation with pride and elation, Nigar Shaji, the director of the Aditya L1 project, expressed her joy on Saturday, likening the experience to a dream come true.
Project Director Shaji said, "It feels like a dream coming true. I am extremely happy that Aditya L-1 has been injected successfully into the designated orbit by the PSLV. Aditya L-1 has successfully embarked on its 125-day journey", in an interview to a media house.
Aditya L1, India's first solar observatory, is poised to make significant contributions to both the country and the global scientific community once it accomplishes its mission objectives. Shaji extended her heartfelt gratitude to the entire ISRO team for their unwavering support and guidance in bringing this ambitious mission to fruition.
The excitement surrounding the Aditya L1 mission reached its zenith earlier on Saturday as ISRO announced the successful separation of the payload covering the Aditya L1 spacecraft as it left Earth's atmosphere, following a flawless launch from the Sriharikota launch facility in Andhra Pradesh.
According to ISRO, "The third stage of the separation of PSLV carrying the Aditya-L1 orbiter has been completed. The launch of Aditya-L1 by PSLV-C57 is accomplished successfully." The space agency further confirmed that the vehicle had placed the satellite precisely into its intended orbit, marking the commencement of India's first solar observatory's journey towards its destination — the L1 point, situated between the Earth and the Sun.
The PSLV-C57.1 rocket, bearing the Aditya-L1 payloads, lifted off without a hitch from the Satish Dhawan Space Centre in Sriharikota at 11.50 am on Saturday. The Aditya-L1 mission is expected to reach its observation point in approximately four months, where it will be positioned in a halo orbit around Lagrangian Point 1 (L1), located at a distance of 1.5 million kilometers from Earth, in the direction of the sun.
This triumphant achievement comes shortly after ISRO's historic lunar landing mission, Chandrayaan-3, further solidifying India's position as a formidable contender in the field of space exploration. As the Aditya L1 mission unfolds, the scientific community eagerly anticipates the valuable insights it will provide into the mysteries of our nearest star, the Sun, and its profound impact on Earth's climate and space weather.
The successful launch of Aditya L1 marks a remarkable stride for ISRO and India's scientific prowess, underscoring the nation's commitment to advancing our understanding of the cosmos and harnessing the power of space technology for the benefit of humanity.