Weather Round-up: Schools shut in various Tamil Nadu districts due to rainfall, Cyclone Biparjoy weakens as it enters Rajasthan
19 June, 2023 | Anupam Shrivastava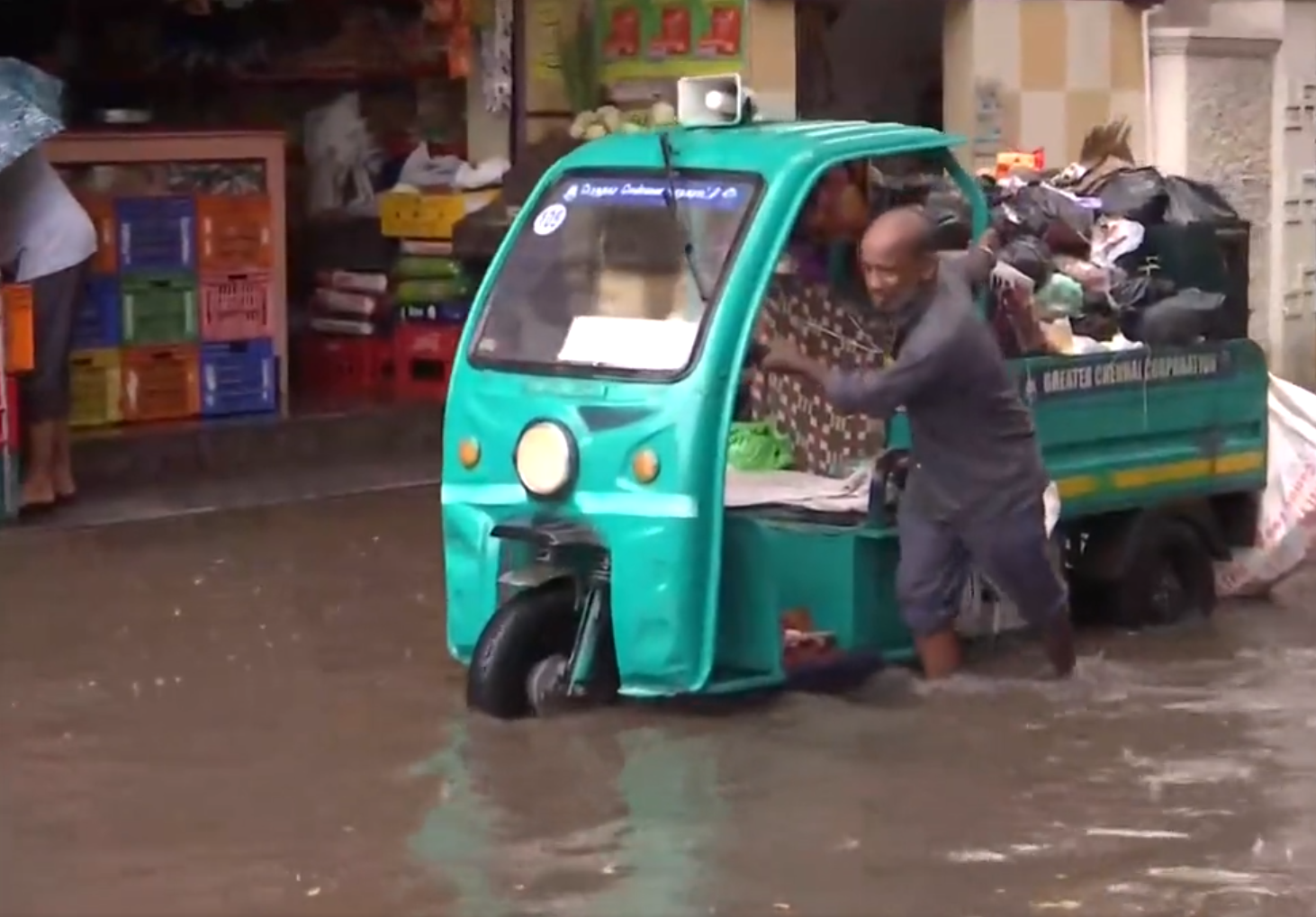 The Rains due to depression formed by Cyclone Biparjoy have provided much needed relief from scorching heat, however heavy rainfall has resulted in flooding in parts of Tamil Nadu.
Due to heavy rain, schools in a number of districts in Tamil Nadu will be closed on Monday, according to the respective district administrations.
The Regional Metrological Department of Chennai, isolated areas of moderate thunderstorms and moderate rain are very likely over the districts of Chennai, Tiruvallur, Chengalpattu, and Kanchipuram for the next three hours (7 am to 10 am).
Chennai experienced widespread heavy rainfall last night. On Monday morning, light rain fell in some areas of Delhi, providing relief from the sweltering heat. For Delhi on Monday, June 19, the IMD forecasted mainly cloudy skies with a chance of very light rain and drizzle.
Assam: Brahmaputra River's water level increased as a result of nonstop rainfall
The flood situation in Lakhimpur, Assam, is still dire. The state government of Assam is prepared to handle any situation and has instructed all districts to be alert as the water levels of many rivers are rising after nonstop rain and a few districts in Assam have been impacted by the first wave of the flood.
The Assam government is in touch with all agencies including the Indian army, Indian Air Force (IAF), and NDRF to tackle the emergency situation. Speaking about the state government's preparations for flooding,
Chief Executive Officer (CEO) of Assam Disaster Management Authority (ASDMA) Gyanendra Dev Tripathi told ANI that while the situation is generally worsening and the flood season has just begun, the state government is fully equipped to handle any eventuality.
Cyclone Biparjoy weakens as it enters Rajasthan
As per IMD, the remnant of the cyclonic storm Biparjoy that caused a depression over central portions of East Rajasthan is likely to move nearly east-northeastward and maintain its intensity of depression over the course of the next 12 hours.
Affected by cyclonic storm Biparjoy earlier on Sunday, Rajasthan's Barmer district experienced heavy downpours. The Depression (Remnant of CS BIPARJOY) over central parts of East Rajasthan lay at 23:30 IST on June 18th about 60 km west-northwest of Tonk, 60 km east-southeast of Ajmer. Severe waterlogging and flood-like conditions were observed at various locations.
IMD tweeted that the depression is "likely to move nearly east-northeastwards and maintain its intensity over the next 12 hours." Dr. Mrutyunjay Mohapatra, director general of the Indian Meteorological Department (IMD), stated on Saturday that heavy rainfall is likely at one or two locations over South Rajasthan and surrounding areas of North Gujarat as cyclone Biparjoy has weakened into a deep depression and is moving in an east-northeast direction.
It is only raining in Gujarat and Rajasthan because of the cyclone. According to Mohapatra, the monsoon has nothing to do with this cyclone.
Cyclone Biparjoy weakened into a "Deep Depression" on June 16 over Southeast Pakistan bordering Southwest Rajasthan and Kutch, about 100 km northeast of Dholavira, and then moved to Rajasthan after making landfall in Gujarat.
The weather service predicted that it would further weaken into a "Depression" over the course of the next 12 hours.