Many people use WhatsApp, a well-known messaging service owned by Meta, to send rapid texts. However, there may be a problem. Messages cannot now be sent or received by WhatsApp users in India.
Both individual and group conversations are affected by the outage. WhatsApp groups seem to be now unable to communicate, but individual chats also appear to be significantly impacted.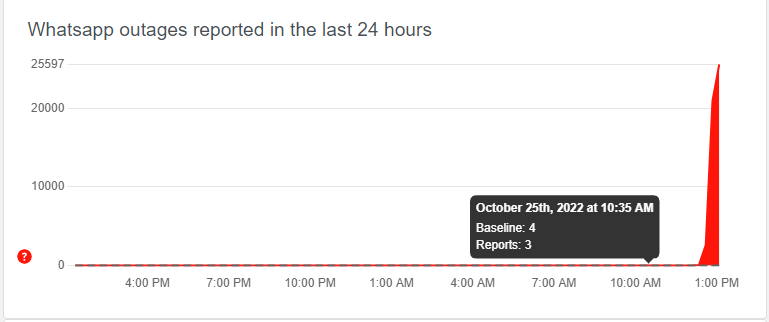 The outage monitoring service DownDetector reveals that thousands of customers are experiencing problems with WhatsApp. According to the website's heat map, affected areas include populous cities like Mumbai, Delhi, Kolkata, and Lucknow, but we worry that consumers worldwide are being impacted.
We can confirm that WhatsApp Web's web client is no longer connected, and it looks like this outage is also affecting WhatsApp Web. An error message similar to the one below will be displayed to anybody attempting to use WhatsApp Web.
Although WhatsApp hasn't made an official announcement about it yet, further details should be available shortly. Watch this space for additional developments.