WASHINGTON: The would be al-Qaida militants have to take a difficult journey to the Islamist militancy's refuge in the mountains of northwestern Pakistan, revealed documents that were found at the compound where the network's Chief Osama bin Laden was killed in 2011. It exposed the job application form that was required to be filled by the aspirants which had some tricky questions.
Could you ever imagine on how it would be like to work for an organization such as al-Qaida? Well, at least, some bit of the application form is similar to what you and I fill in our general life for a job application.
The application form for al-Qaida starts much like a non-militant occupation that asks candidates to fill the 'required information accurately and truthfully'. It also asks people to submit 'name, age, marital status' and to 'write clearly and legibly', informed Associated Press.
The application form further asks, 'Do you have hobbies?' and 'Have you been convicted of a crime?', further instructing the potential terror employees to provide next of family but in a different manner. It asks: "Who should we contact in case you become a martyr?"
In its concluding questions, it further asks threatening questions in the traditional application form: "Do you wish to execute a suicide operation?"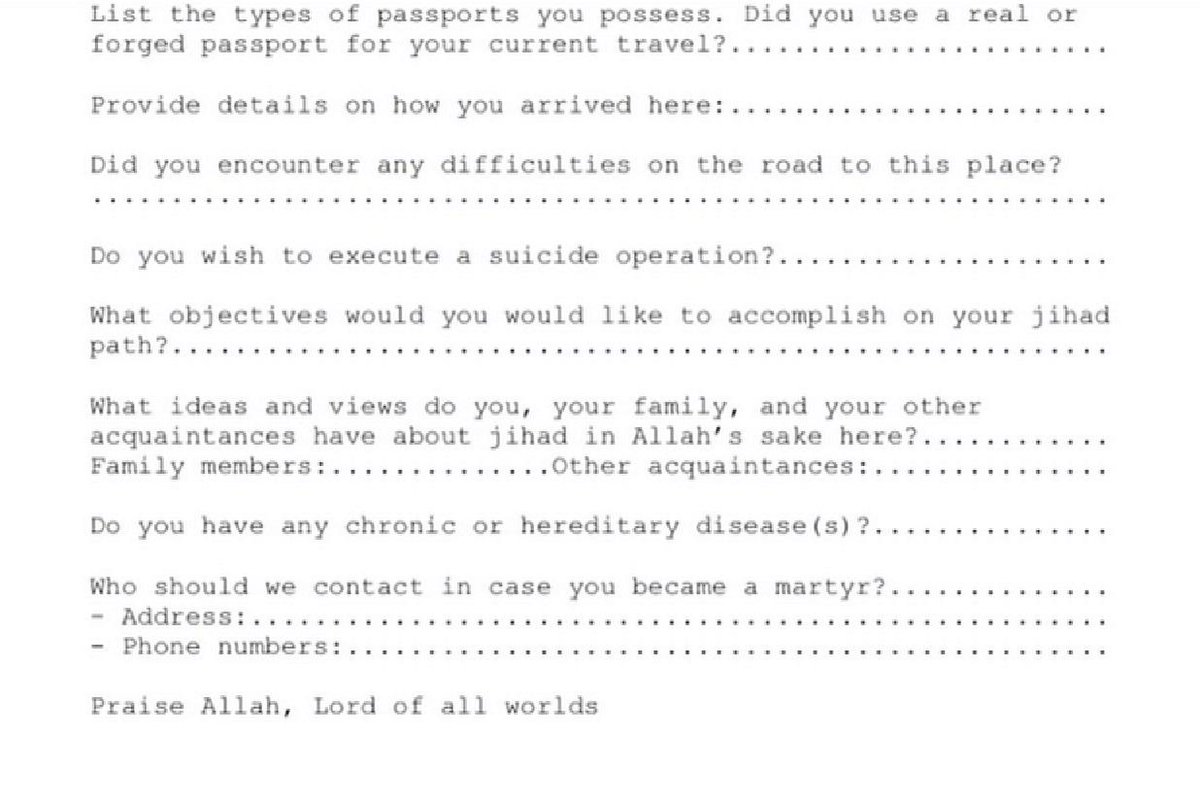 The application and several other documents that were discovered from Abbottabad, Pakistan compound were released this week by US intelligence officials. While some of them were non-classified, others were recently declassified.