Yamuna River's Water Level in Delhi Recedes Below Danger Mark After Flood Concerns
29 July, 2023 | Don Tomslee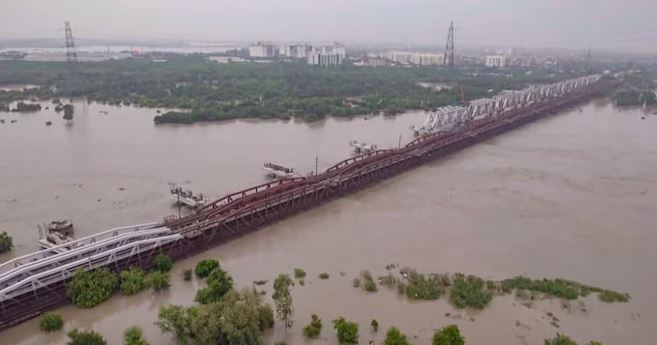 Yamuna River hovering around the danger mark of 205.33 meters
As of Saturday noon, the water level of the Yamuna River in Delhi has dropped below the danger mark, registering at 205.32 meters. The danger mark for the Yamuna River is 205.33 meters, and it had breached this level on Thursday due to continuous heavy rainfall in the Delhi-NCR region.
On Thursday at 4 pm, the water level was recorded at 205.98 meters, and at 10:00 am on the same day, it was at 205.83 meters. The rise in water level had caused flooding in several low-lying and flood plains of Noida, especially around the Hindon River, leading to vehicles getting stuck in the water near Ecotech 3.
Prior to this, on Tuesday, the water level had also dropped below the danger mark, being recorded at 205.32 meters at 7 pm. The fluctuating water levels had been a cause of concern, creating a flood-like situation in Delhi and its neighboring regions.
Previously, on July 13, the Yamuna River had reached an all-time high of 208.66 meters, and since then, it had been hovering around the danger mark of 205.33 meters. However, the recent drop in water level offers some relief to the residents of the national capital and adjoining areas.