Former cricketer Yograj Singh supports Team India over Pakistan before the match
2 September, 2023 | Vishakha Ahuja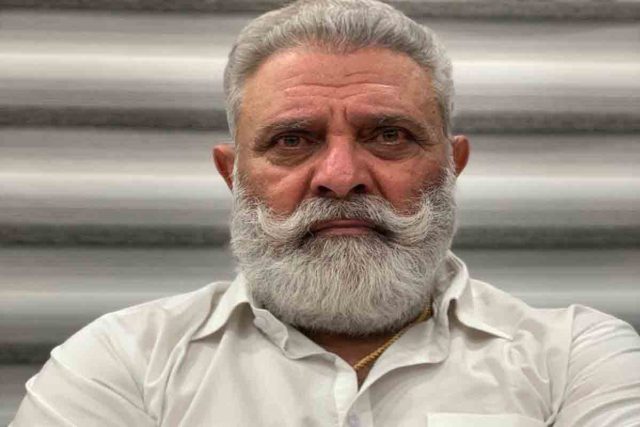 Former cricketer Yograj Singh has expressed his support for India's victory over Pakistan before the match.
Former cricketer Yograj Singh predicts India's victory against Pakistan in the Asia Cup 2023 opener, citing India's superior team.
In their Asia Cup 2023 opener, the Indian cricket team will face Pakistan at the Pallekele International Cricket Stadium this Saturday. Cricket enthusiasts worldwide eagerly anticipate the iconic India-Pakistan clash, which adds another exciting chapter to their historic rivalry on September 2nd.
Ahead of the match, Yograj said, "If we compare the Indian and Pakistan teams then I think that Team India is much better and it's difficult to defeat Team India. Our players have been playing professional and competitive Cricket throughout, but Pakistan doesn't have such players…I don't think that anybody can defeat Team India owing to our team at this point in time."
Before the highly anticipated match, there's some good news for fans regarding the Pallekele International Cricket Stadium clash.
As per the weather forecast from weather.com at 9:09 AM IST, Saturday is expected to have a low probability of rain. Although the skies will be cloudy, there is no indication of precipitation. Approximately 64% of the sky is forecasted to be covered by clouds, with only a 15-19% chance of light rain.
Before the match, India's captain Rohit Sharma spoke with the media on Friday, openly acknowledging that he had played with a high level of risk in the past. He emphasized the importance of finding the right balance in his game for the upcoming Asia Cup 2023. Rohit emphasized the need to carefully evaluate the situation before taking risks, especially as the team relies on him to play longer innings.
before taking risks because the team requires him to play extended innings.
"I have played a lot of cricket so it's important to use that experience. Will do what the team requires from me. In the past two years, I have played a different brand of cricket – it was a high-risk cricket when it comes to batting. I need to bring the right balance to my game – when it comes to taking risks," Rohit said in a pre-match press conference.
Ahead of the showdown between the two major Asian cricket teams, Pakistan captain Babar Azam discussed the connection and the impact Virat Kohli has had on him.
"The debate that has been going on should be left to them. I don't want to comment on it. Everybody has their point of view. There should be mutual respect. I have been taught that we should respect our seniors. I have learned a lot from him. I have said in a lot of interviews that in 2019 I talked to him and he helped me a lot. He has been helpful," Babar said in the pre-match conference.
India's Lineup: Captain – Rohit Sharma; Players – Shubman Gill, Virat Kohli, Shreyas Iyer, KL Rahul, Suryakumar Yadav, Tilak Varma, Ishan Kishan, Vice-captain – Hardik Pandya, along with Ravindra Jadeja, Axar Patel, Shardul Thakur, Jasprit Bumrah, Mohammad Shami, Mohammed Siraj, Kuldeep Yadav, and Prasidh Krishna.
Pakistan's Starting Eleven: Fakhar Zaman, Imam Ul Haq, Babar Azam, Mohammad Rizwan, Agha Salman, Iftikhar Ahmed, Shadab Khan, Mohammad Nawaz, Shaheen Afridi, Naseem Shah, and Haris Rauf.
Also Read: Aditya L1: India's first mission to probe Sun's innermost part