2 LeT terrorists held in J&K's Sopore
5 November, 2022 | Pravina Srivastava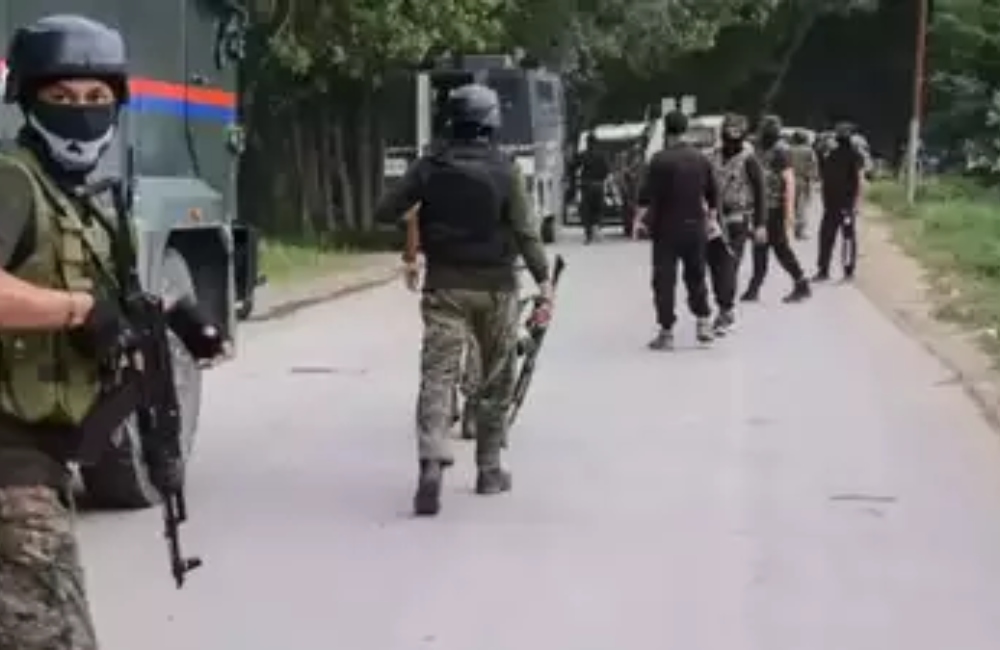 Two Lashkar-e-Taiba militants were held by Jammu and Kashmir police in Sopore on Friday night
Two Lashkar-e-Taiba militants were held by Jammu and Kashmir police in Sopore on Friday night.
The apprehended LeT militants have been identifies as Rizwan Mushtaq Wani and Jameel Ahmed Parra. During a CASO conducted by the Sopore police and the 22 RR, arms and ammunition were also taken out of the terrorists' possession. One handgun, one pistol magazine, some pistol rounds, and an improvised explosive device (IED) were among the found ammo.
According to the police's statement, "When ordered to halt during CASO, a man who was walking suspiciously from the Sopore bus station toward the Shah Faisal Market with a bag in his hand tried to leave the scene. Nonetheless, he was subdued by the security personnel."
"Apprehended Rizwan Mushtaq is a hybrid terrorist of the outlawed organisation LeT," stated police. He was searching for a chance to target foreigners, minorities, security people, and innocent residents, they said.
According to the pertinent legal provisions, a case in this subject has been filed at the Sopore police station.
Further police stated, another terrorist Jameel Ahmed Parra was captured when Rizwan Mushtaq disclosed the identity of his collaborator. Baramulla Police detained Parra in the late hours of the evening.