Operation Kaveri: Nearly 3,000 Indians evacuated from crisis-hit Sudan
1 May, 2023 | Anupam Shrivastav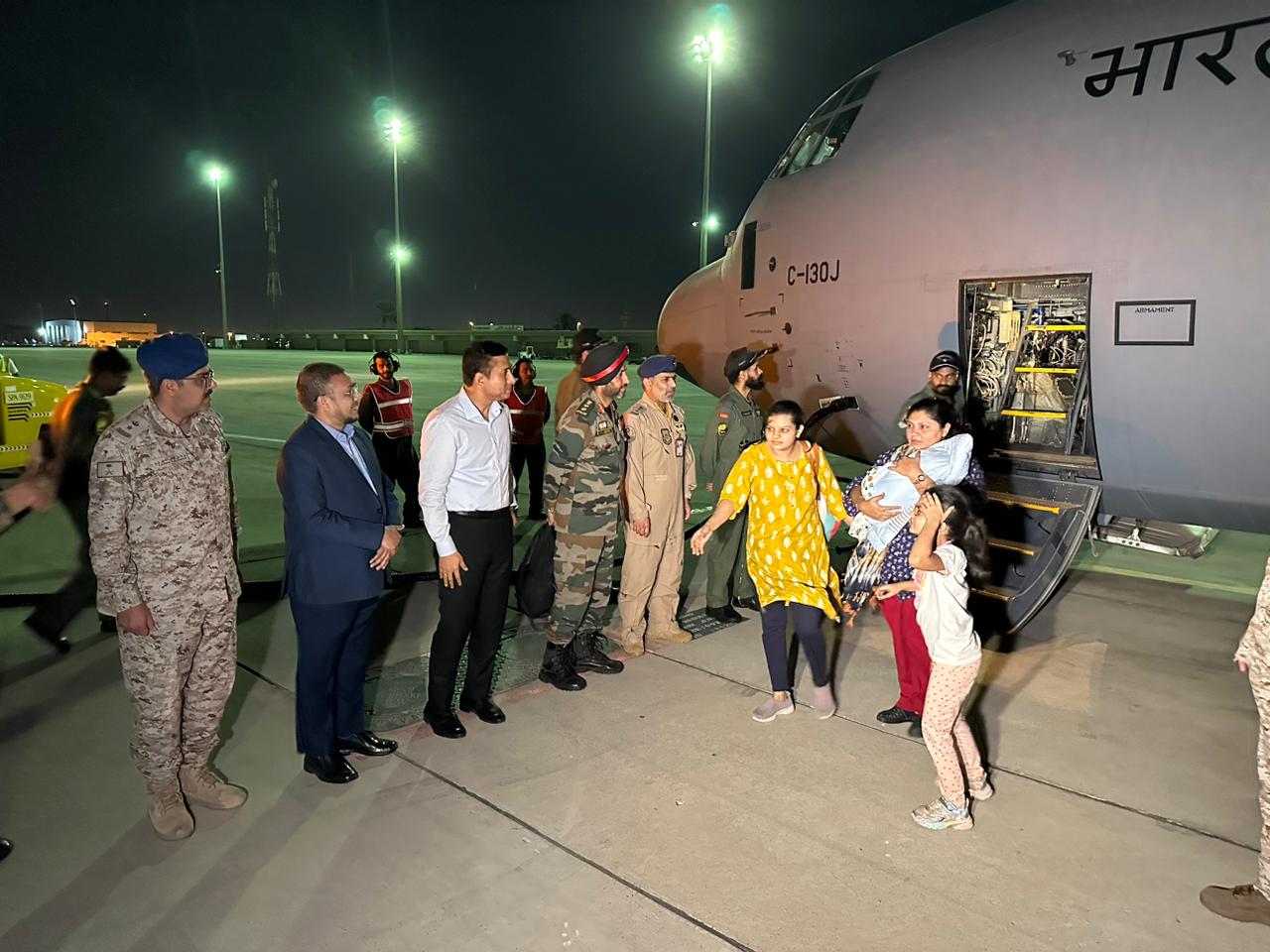 Indian governments efforts to rescue Indians from Sudan have intensified with evacuations reaching up to 3000 people so far.
As government efforts to rescue Indians from crisis-hit Sudan intensify, Operation Kaveri is gathering pace with almost 3000 Indians being successfully rescued from Khartoum on Friday.
A C-130J flight of Indian Air Force took off from Sudan carrying 122 stranded Indians, including senior citizens from conflict ridden Sudan. "IAF C-130J flight carrying 16th batch of evacuees takes off from Port Sudan. 122 passengers onboard this flight are en route to Jeddah. Nearly 3000 persons have now left Sudan under #OperationKaveri," read the tweet by Ministry of External Affairs Spokesperson Arindam Bagchi.
"Respect and regard to our senior citizens being evacuated from Sudan. #OperationKaveri," he said. External Affairs Minister Jaishankar said on Sunday told that around 2300 Indians have been evacuated, till now. "A C-130 Indian Airforce flight has landed in New Delhi with 40 passengers. With this flight, around 2,300 people have reached India," Jaishankar tweeted.
As 'Operation Kaveri' continues to evacuate stranded Indians from battle-torn Sudan, an Indian Air Force C-130J aircraft carrying 40 passengers arrives in New Delhi from Jeddah. It was the eighth flight from Saudi Arabia's Jeddah that had Indians evacuated since 'Operation Kaveri' began.
Hundreds of Indians evacuated so far under Operation Kaveri
The fighting in Sudan has led to several hundred Indians evacuated so far. Arindam Bagchi, MEA's official spokesperson, wrote on Twitter, "#OperationKaveri 8th flight carrying Indian evacuees takes off from Jeddah. IAF C-130J aircraft with 40 passengers is on its way to Delhi."
The 7th flight from Jeddah to Bengaluru took off earlier today, with 229 people on board."#OperationKaveri bringing citizens back home. Destined for Bengaluru, 7th outbound flight carrying 229 passengers departs from Jeddah," Minister of State Muraleedharan tweeted.
Under Operation Kaveri, 365 Indians from Sudan arrived in New Delhi on Saturday evening, while a flight carrying 231 Indian passengers arrived in the national capital on Saturday morning.
As Sudan declares a cease-fire, several countries, including India, attempt to evacuate their citizens from the conflict-torn country. Sudan is witnessing bloodshed as a result of conflicts between the army and paramilitary forces. Despite a 72-hour cease-fire, there have been reports of violence.
Soldiers allied to Sudanese army Commander Abdel Fattah al-Burhan and his deputy, paramilitary Rapid Support Soldiers (RSF) commander Mohamed Hamdan Daglo, have been fighting.