5.9 Magnitude Earthquake Hits Iran-Turkey Border; 7 Killed, 440 Injured
29 January, 2023 | Asawari Jindal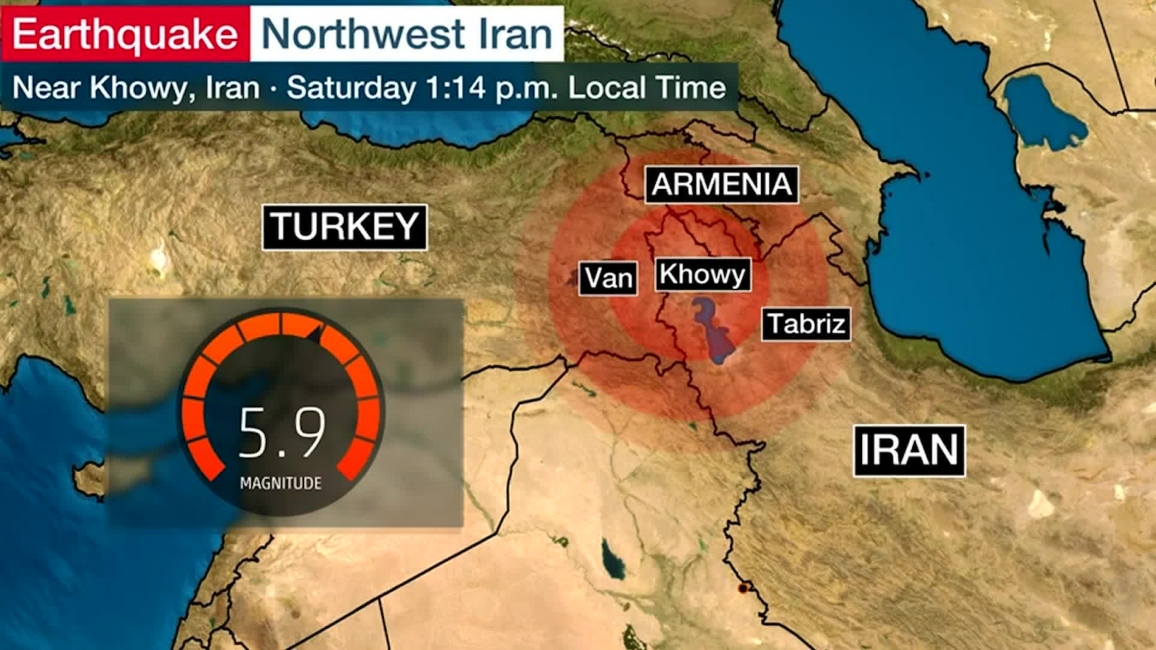 An earthquake with a magnitude of 5.9 struck near the Iran-Turkey border claiming 7 lives and leaving 440 injured.
An earthquake with a magnitude of 5.9 struck in the City of Khoy in Northwest Iran, on Saturday. The earthquake near the Iran-Turkey border has claimed 7 lives and left 440 injured so far. 
The Turkey-Iran border has undergone massive property destructions due to the natural disaster. 
"There are 122 injured so far in the city of Khoy… and unfortunately two dead," state television reported.
Iranian emergency officials said rescue teams were despatched to the area in Iran's West Azerbaijan province and hospitals were put on alert, according to State Media.
An emergency official told state TV that it was snowing in some of the affected areas, with freezing temperatures and some power cuts reported.
Iran is located over the fault lines, which make it an extremely earthquake-prone country. As a result, the country suffers the loss of hundreds of lives and massive infrastructural damages on an annual basis.