50 Government School Students in Bihar Get Sick After Consuming Mid-Day Meal
13 September, 2023 | Akshara Tyagi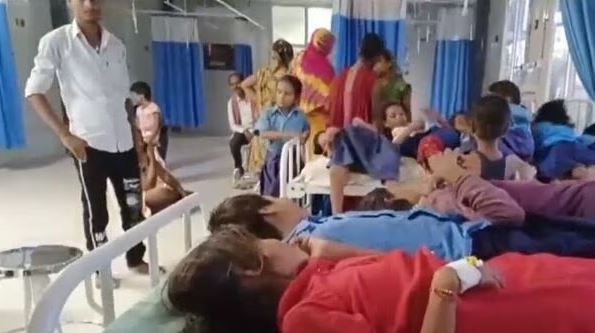 50 students from a primary school in Bihar were hospitalized on September 12th, reporting stomach discomfort and vomiting after partaking in their mid-day meal
50 students from a primary school in Bihar were hospitalized on September 12th, reporting stomach discomfort and vomiting after partaking in their mid-day meal, according to an official statement.
These incidents occurred at a primary school in Dumra Block, Sitamarhi district. Subsequently, the children were transferred to Sadar Hospital.
Fortunately, the condition of all the children is currently stable. Dr. Sudha Jha, a medical professional at Sadar Hospital, explained that the children had complained of discovering a chameleon in the mid-day meal they had consumed.
However, they are now symptom-free and stable, being monitored at the hospital with their parents by their side.
Further details regarding the incident are awaited.
Also Read: IT raids locations linked to Samajwadi Party leader Azam Khan
Catch all the Latest Business News, Breaking News Events, and Latest News Updates on NewsX