7 Year Old Girl Becomes Youngest Recipient Of Nat'l Bravery Award
27 January, 2023 | Asawari Jindal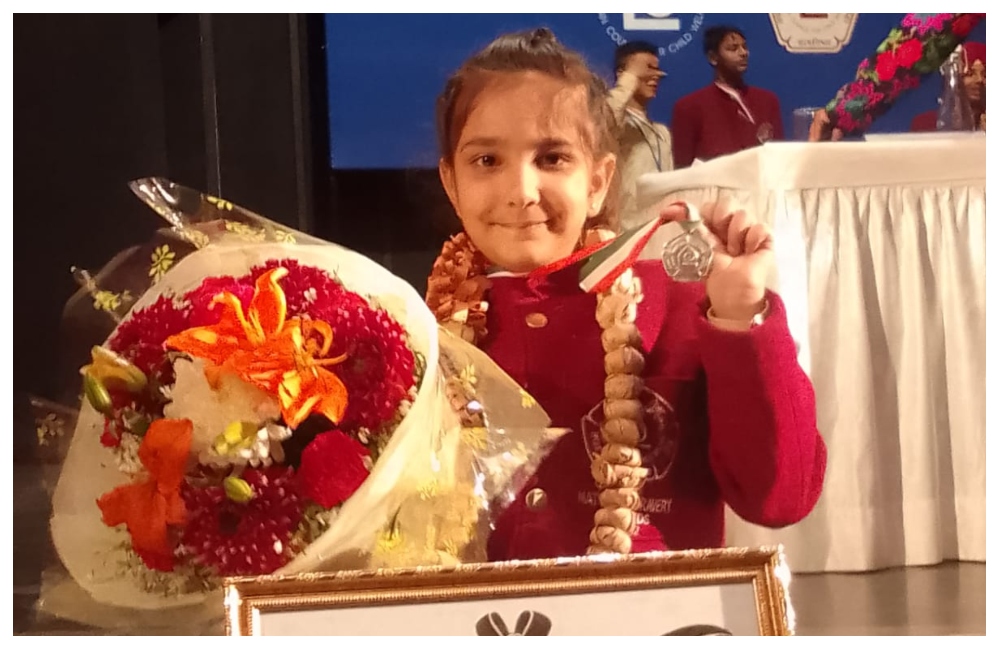 Seven year old Veerangana Jhala from Ahmedabad becomes the youngest recipient of the National Bravery award for displaying exemplary courage.
The name Veerangana describes a female who has done something brave. It seems 7-year-old Veerangana Jhala from Ahmedabad was born to do acts of bravery and her parents somehow foresaw that and aptly named her. She truly lived up to her name when she displayed exemplary courage and presence of mind when she alerted about a fire in her building and in the process saved the lives of as many as 60 people.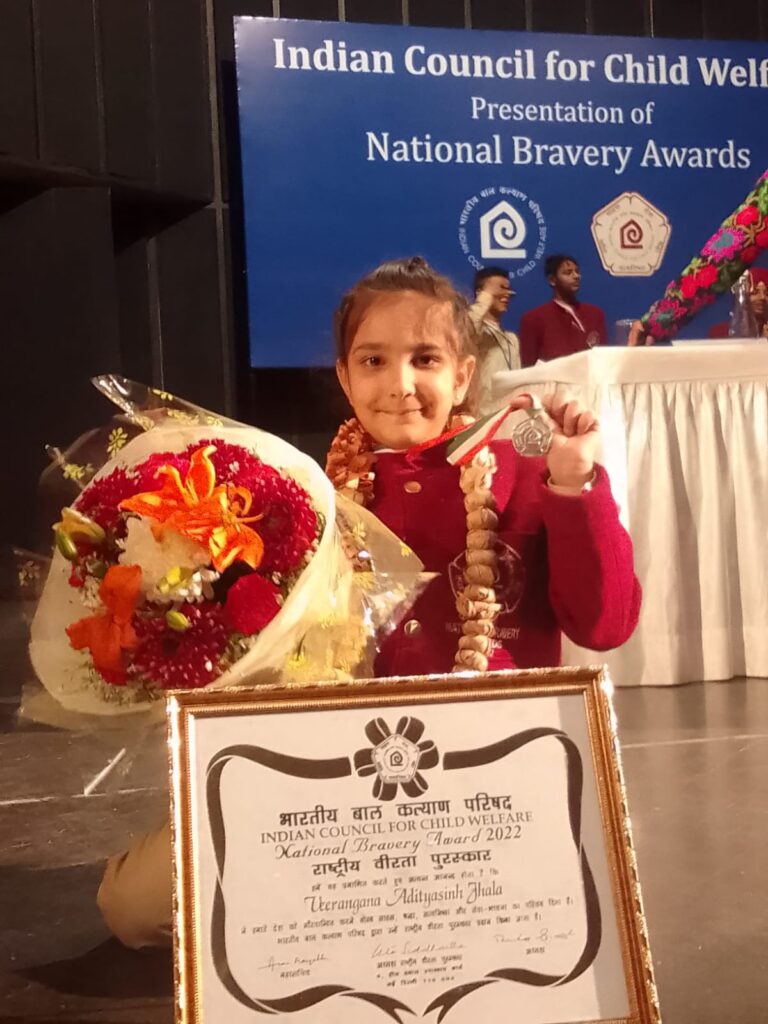 A student at Adani International School in Ahmedabad, Veerangana is the youngest recipient of the National Bravery Award in the country in a decade. Organised by the Indian Council for Child Welfare, she was given the award along with other kids from across the country in New Delhi on January 25.
The National Bravery Awards are presented yearly to approximately 25 Indian youngsters under the age of 18 for "meritorious acts of bravery against all odds."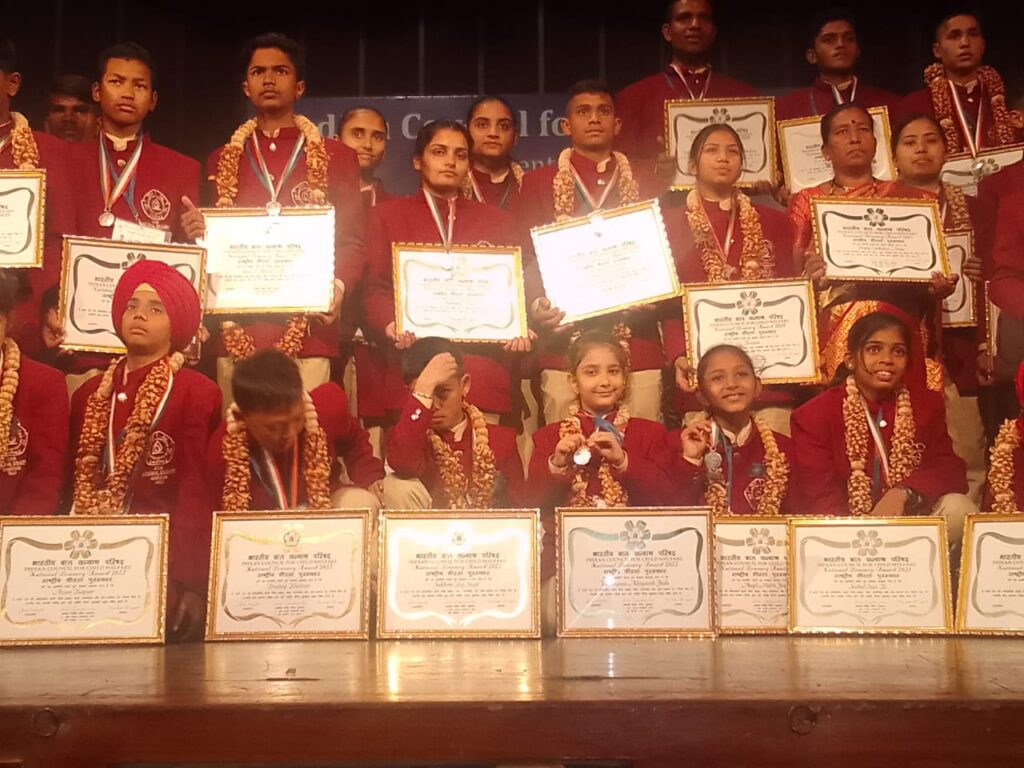 Sharing her experience, she excitedly shares, "It was overwhelming, and I am humbled to have been considered as the youngest awardee of the country in a decade. I received words of praise and encouragement from many during my stay in Delhi."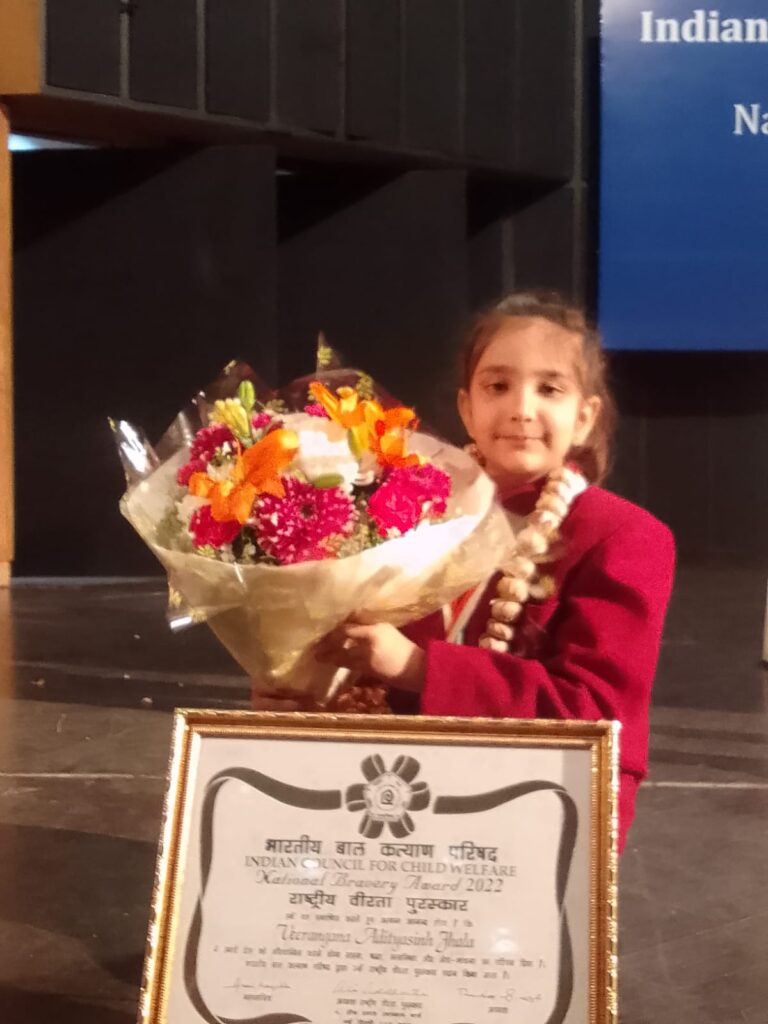 Detailing her deed of bravery and fearlessness for which she received this prestigious award, she says that it happened on the night of August 7 last year. She was 6 at the time of the incident.
"It was around 10 in the night, and I was just headed for bed. After turning the air conditioner on, I saw a spark and in no time, it turned into a fire, which engulfed the room. I immediately informed my parents who tried to douse the fire with a fire extinguisher but to no avail. We knew that it was getting out of control, and I informed our neighbours about the incident and asked them to evacuate the building. I asked everyone to switch off all electrical lines as well as gas lines in the building so that the fire would not spread. I then called the fire department, and the police, who arrived on time and assured safety of everyone."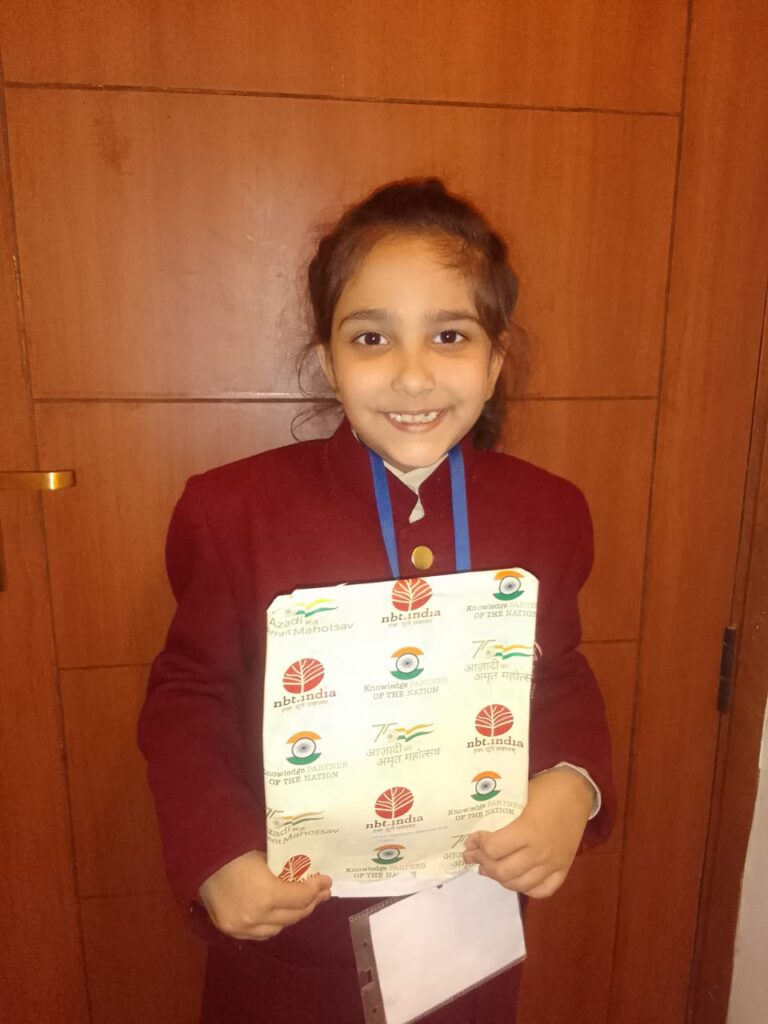 As part of the felicitation, Veerangana also attended the 74th Republic Day celebrations in the capital. Accompanied by her mother Kamakshi and other family members, she calls it a memorable day for her.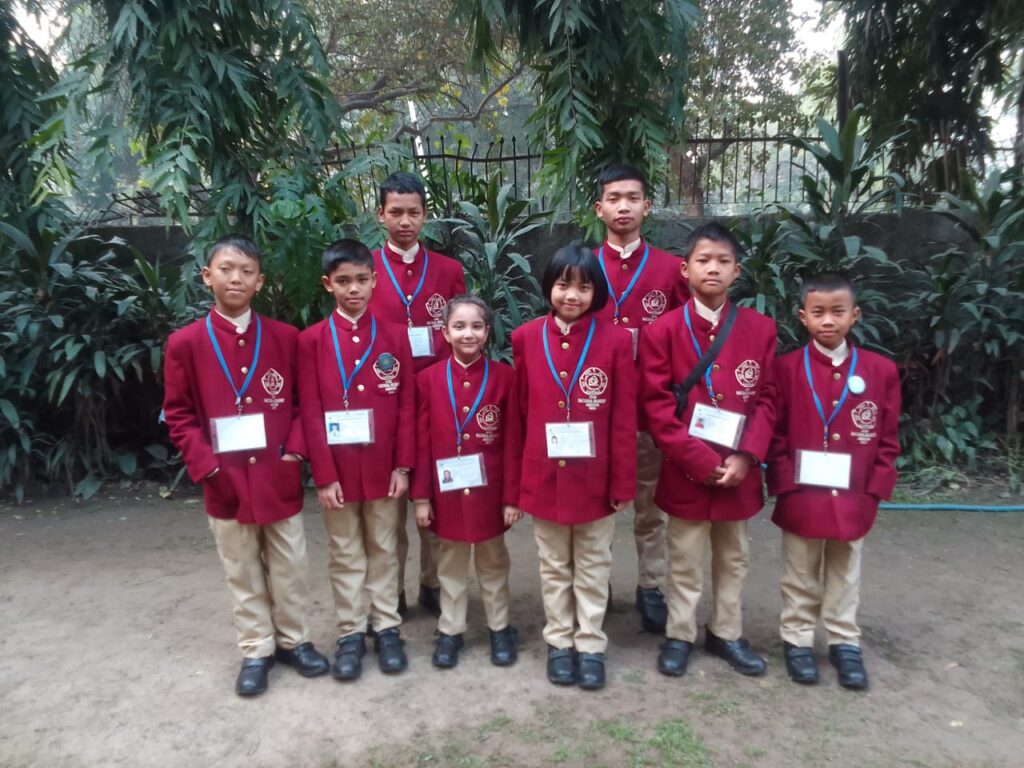 "It was my first visit to Delhi. The decoration of the city was beautiful. I wish my school grants me and my friends a holiday like this every year, so we could all watch the parade together," she says.
With this honour, Veerangana has not only inspired many but made her family and her school very proud.