8 Bank Accounts Associated With Arpita Mukherjee Frozen; TMC MLA Who Defected BJP Under Scanner
30 July, 2022 | Riya Girdhar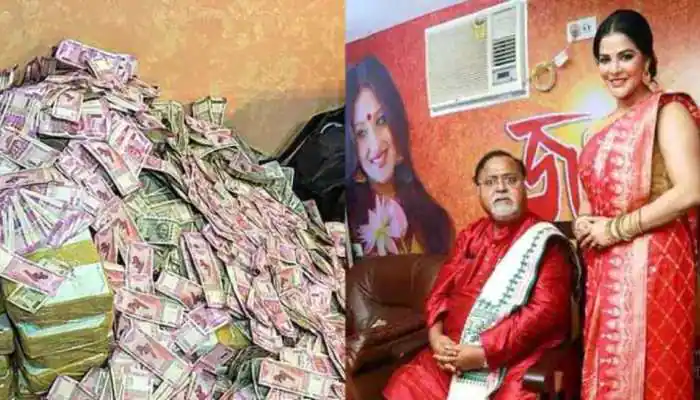 Abhishek Banerjee, the head of the TMC, met with protesting SSC job seekers in West Bengal and gave them assurances that their issue would be resolved.
The eight corporate bank accounts held in Arpita Mukherjee's name have all been blocked by the Enforcement Directorate. The investigation agency is also looking into the bank accounts of Partha Chatterjee and Arpita Mukherjee's families. The ED is also investigating the specifics of land holdings bought by suspects' relatives.
Partha Chatterjee's assistant, Arpita Mukherjee, claimed to the Enforcement Directorate that Chatterjee would never permit her access to the "closed rooms," therefore she had no information about the money and valuables in two of her apartments. Six days after seizing Rs 21.9 crore and Rs 54 lakh in foreign money, the ED conducted its most recent operation, seizing cash and Rs 4.3 crore worth of jewellery.
Abhishek Banerjee, the leader of the Trinamool Congress, met with protesting School Service Commission (SSC) job seekers in West Bengal on Friday and gave them assurances that their issue will be resolved. The meeting, according to the aspirants, was "fruitful," and the senior TMC official gave them assurances that justice will be served.
Banerjee was present, as well as Kunal Ghosh and Bratya Basu, general secretary of the state's Trinamool Congress.
The protesters have been organising rallies in the Dharamtala neighbourhood of Kolkata for a number of weeks, alleging irregularities in SSC hiring practises.
The day after being removed of his party's and ministry's responsibilities, Bengali minister Partha Chatterjee was arrested and claimed he was the victim of a conspiracy. The governing Trinamool Congress, however, insisted that Chatterjee was solely to blame for his fate in order to appear to shirk responsibility for him.
The Enforcement Directorate is currently in charge of Partha Chatterjee, who was detained in relation to a school recruiting scam. When contacted by reporters as he got out of a car after being driven to the ESI hospital in Joka on the southern outskirts of the city for a medical checkup throughout the day, Chatterjee said he was only a "victim of a scheme." Later, while he was leaving the hospital, he claimed that only time would tell whether the TMC's move against him was appropriate.
"This move (to suspend me) might sway a fair investigation." Only time will be able to determine whether the choice was good or bad, he added.