Abdul Rehman Makki releases video from Pak jail denying links with Al-Qaeda
20 January, 2023 | Pragati Singh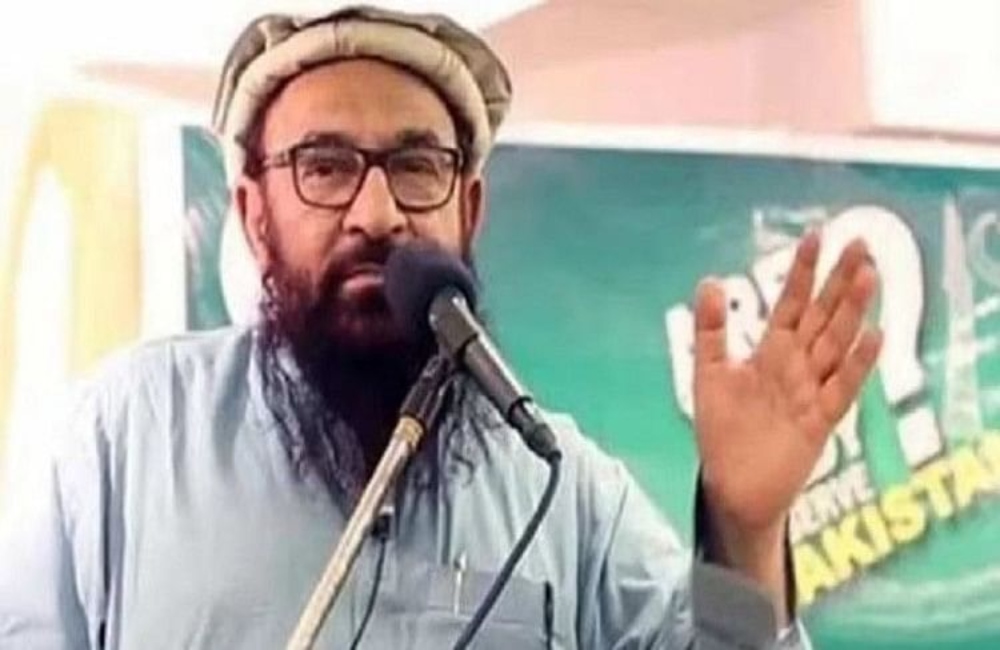 Abdul Rehman Makki, deputy chief of Pakistan-based Lashkar-e-Taiba (LeT), posted a video from the Kot Lakhpat Jail in Lahore on Thursday, denying any connections to Al-Qaeda. "I believe that ...
Abdul Rehman Makki, deputy chief of Pakistan-based Lashkar-e-Taiba (LeT), posted a video from the Kot Lakhpat Jail in Lahore on Thursday, denying any connections to Al-Qaeda.
"I believe that the grounds for my listing are based on heresy and disinformation by the Indian government. I never met Osama Bin Laden, Ayman Al-Zawahiri or Abdullah Azam as alleged by some propaganda reports," Makki said. He also denounced the views and actions of Al-Qaeda and said that it was totally the opposite of what he believed in.
"I denounce all kinds of terrorism and violence perpetrated by such groups. I believe in the principal position of the Pakistani government regarding Kashmir…," he said.
Regretting the UNSC decision, he said, "No due process was followed or information was provided regarding these listings."
Notably, India's repeated attempts to name Pakistan-based terrorists paid off as Makki was ultimately listed as a 'global terrorist'.
According to the sources, India made naming Pakistan-based terrorists a high goal of its United Nations mandate in 2021-22.
India proposed five names for designation under 1267 in 2022: Abdul Rehman Makki (LeT), Abdul Rauf Asghar (Jaish-e-Mohammed, JeM), Sajid Mir (LeT), Shahid Mahmood (LeT), and Talha Saeed (LeT) (LeT).
One member state initially placed each of these five names on technical hold, while the other 14 members of the Council consented to their inclusion.
India submitted Makki's case on June 1, 2022, with the United States participating as a co-designating state. According to the sources, one member state placed a technical hold on 16 June 2022 and then renewed it in mid-December following a six-month term.
Despite the fact that the successful listing came immediately after India's departure from the Council, it was the result of months of hard work by India and partner nations.
On Tuesday, China eventually withdrew its 'technical hold' on Makki's classification as a global terrorist under the 1267 UN Sanctions Committee, after the country was left isolated in the Security Council.
This listing comes after China last year put a 'technical hold' on India's bid to name the Lashkar-e-Taiba (LeT) leader a global terrorist. In June 2022, India slammed China after it blocked the proposal to list terrorist Abdul Rehman Makki under the Sanctions Committee, also known as the UNSC 1267 Committee.
"On 16 January 2023, the Security Council Committee pursuant to resolutions 1267 (1999), 1989 (2011) and 2253 (2015) concerning ISIL (Da'esh), Al-Qaida, and associated individuals, groups, undertakings and entities approved the addition of the entry specified below to its ISIL (Da'esh) and Al-Qaida Sanctions List of individuals and entities subject to the assets freeze, travel ban and arms embargo set out in paragraph 1 of Security Council resolution 2610 (2021) and adopted under Chapter VII of the Charter of the United Nations," the UN said in a statement.
India and the US have already listed Makki as a terrorist under their domestic laws. He has been involved in raising funds, recruiting and radicalizing youth to violence and planning attacks in India, especially in Jammu and Kashmir.
Makki has held numerous leadership positions within the LeT, a US-designated Foreign Terrorist Organization (FTO), as well as being involved in fund-raising for LeT operations.
According to the US State Department, Makki was convicted of terrorism funding and sentenced to jail by a Pakistani anti-terrorism court in 2020.