ACB court denies remand request of three accused in poaching case
28 October, 2022 | Riya Girdhar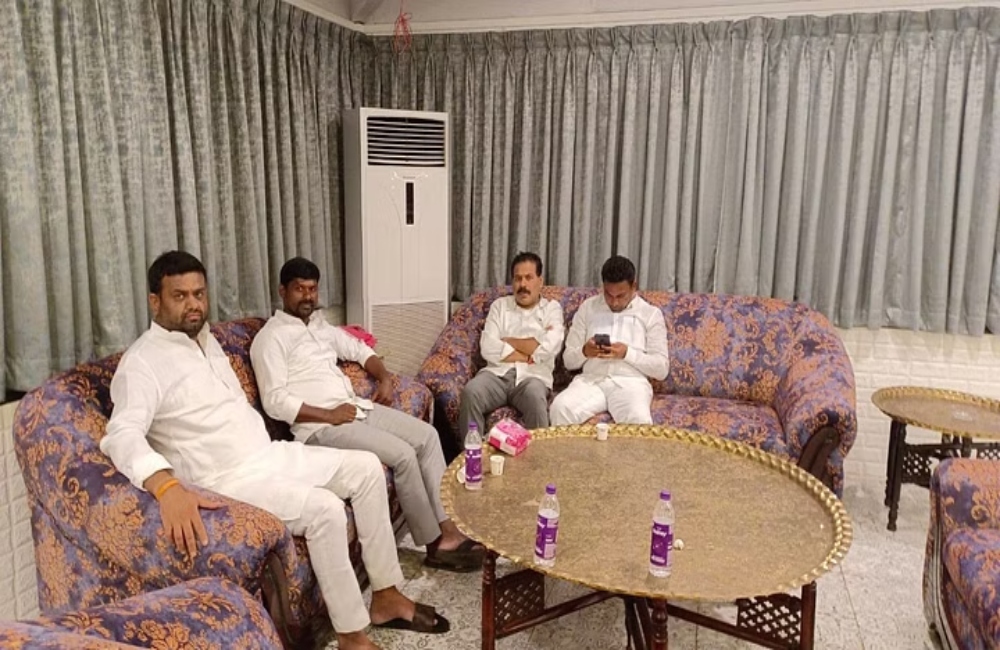 The three accused were detained in Shamshabad Rural police station and brought before the ACB Court Judge in Saroornagar before the 24-hour period had expired.
An ACB court denied a request by the Moinabad police to remand three people accused of attempting to entice four TRS MLAs to defect to the BJP in exchange for "crores" and positions due to a lack of evidence. After the remand request was denied, police invoked Section 41 of the CrPC, which allows cops to arrest the accused without a warrant, potentially allowing cops to apprehend the trio.
The BJP petitions the Supreme Court and requests a CBI investigation.
Earlier, BJP State General Secretary Gujjula Premendar Reddy filed a writ petition with the Telangana High Court, requesting that the case of the alleged poaching attempt of four TRS MLAs into the BJP be transferred to the CBI, a special investigation team (SIT) be formed, or an inquiry commission be formed by a sitting High Court judge to investigate the matter.
He claimed that the entire incident, which occurred at a farmhouse in Moinabad and involved alleged BJP representatives offering Rs 100 crore each to four TRS MLAs in addition to civil work contracts from the Union government, was fabricated by the TRS to defame the saffron party.
The TRS was unable to digest the overwhelming response of Munugode voters to the BJP during the campaign, so it concocted the entire poaching episode, according to Premendar, who added that it was broadcast on a few of the pink party's supporter TV channels throughout the day.
While requesting an investigation into the FIR 455/2022 registered in Moinabad police station based on a complaint filed by TRS MLA Pilot Rohith Reddy, the BJP leader claimed that the Moinabad cops will not properly investigate the matter because they are acting on TRS leaders' behalf.
He added that the facts of what happened on October 26 at the farmhouse will be revealed only if an independent agency, such as the CBI or a commission led by a sitting High Court judge, takes up the investigation. On Friday, a single judge will hear the plea.