Accused arrested in Delhi minor girl case from Bulandshahr in UP
29 May, 2023 | Nishtha Gupta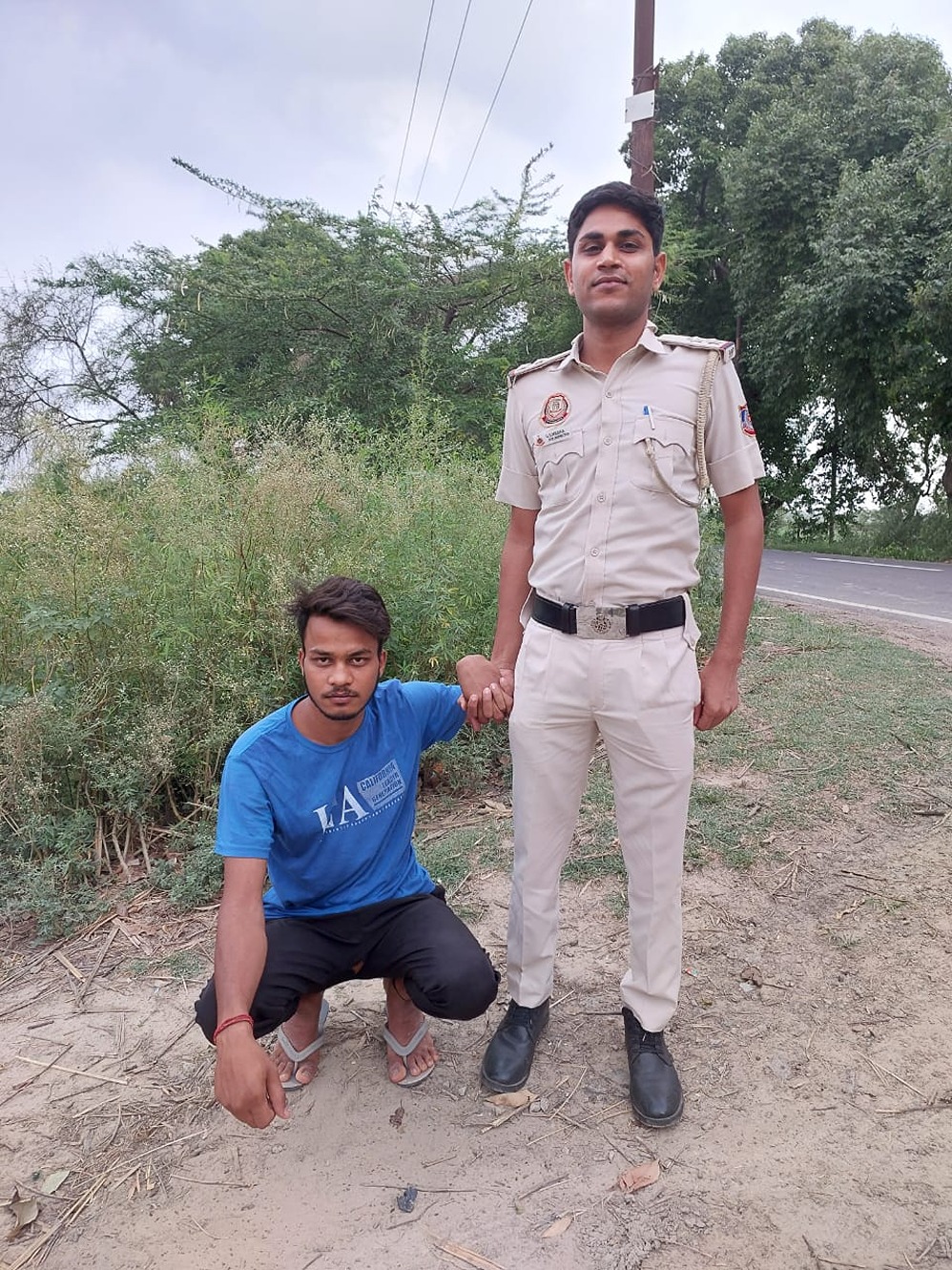 Delhi Police apprehended Sahil, the perpetrator responsible for the brutal murder of a minor girl in the Shahbad Dairy area of New Delhi from Bulandshahr
On Monday, the Delhi Police apprehended Sahil, the perpetrator responsible for the brutal murder of a minor girl in the Shahbad Dairy area of New Delhi. The arrest took place near Bulandshahr in Uttar Pradesh.
According to the police, the minor girl was allegedly stabbed multiple times and her head was crushed with a boulder by a man in the Shahbad Dairy area. It was revealed that the accused and the victim were in a relationship, but they had a quarrel on Sunday night, which ultimately led to the accused assaulting and killing her.
CCTV footage capturing the incident shows the accused repeatedly stabbing the girl and subsequently striking her head with a boulder. Despite several bystanders being present, no one intervenes to stop the attack.
The police swiftly registered an FIR under section 302 of the Indian Penal Code at Shahbad Dairy Police Station to initiate legal proceedings.
Raja Banthia, Additional Deputy Commissioner of Police, Outer North, Delhi, informed reporters that six teams have been assembled to apprehend the accused. Additionally, the post-mortem examination of the deceased victim is currently being conducted as part of the investigation.
According to Raja Banthia, the accused, Sahil, is 20 years old, and six teams have been assembled to apprehend him. The investigation is currently underway, and the accused's parents are cooperating with the authorities. Assurances were given that the accused would be arrested soon.
Banthia further stated that the girl was brought in a lifeless state, and a post-mortem examination is being conducted. Her body bore several injuries, with more than 20 stab wounds.
Delhi Chief Minister Arvind Kejriwal responded to the incident, expressing his sadness and urging the Lieutenant Governor to take action. He emphasized the need to address the lack of fear among criminals and highlighted the responsibility of the LG regarding law and order and the security of Delhi's residents.
Delhi Minister Atishi also criticized LG VK Saxena, urging him to pay attention to the law and order situation in the national capital.
"After witnessing this horrific act, my heart trembles. I want to remind the Lieutenant Governor of Delhi that the Constitution has entrusted him with the responsibility of safeguarding the people of Delhi. However, it seems that he primarily focuses on creating obstacles for the Arvind Kejriwal government. With folded hands, I implore the LG to prioritize the safety of women in Delhi. Presently, women face grave threats in the city," she expressed on Twitter.
BJP MP Gautam Gambhir responded to the presence of bystanders who failed to intervene in the incident. He tweeted, "If such a barbaric attack had occurred against one's own sister or daughter, would these individuals have stood by idly? It is not only these individuals who behave like animals but also everyone else."
Read Also : JP Nadda: New Parliament building a milestone in journey of independent India
Follow us : Twitter