Action will be taken against Rahul Gandhi this time: Prahlad Joshi
13 February, 2023 | Pragati Singh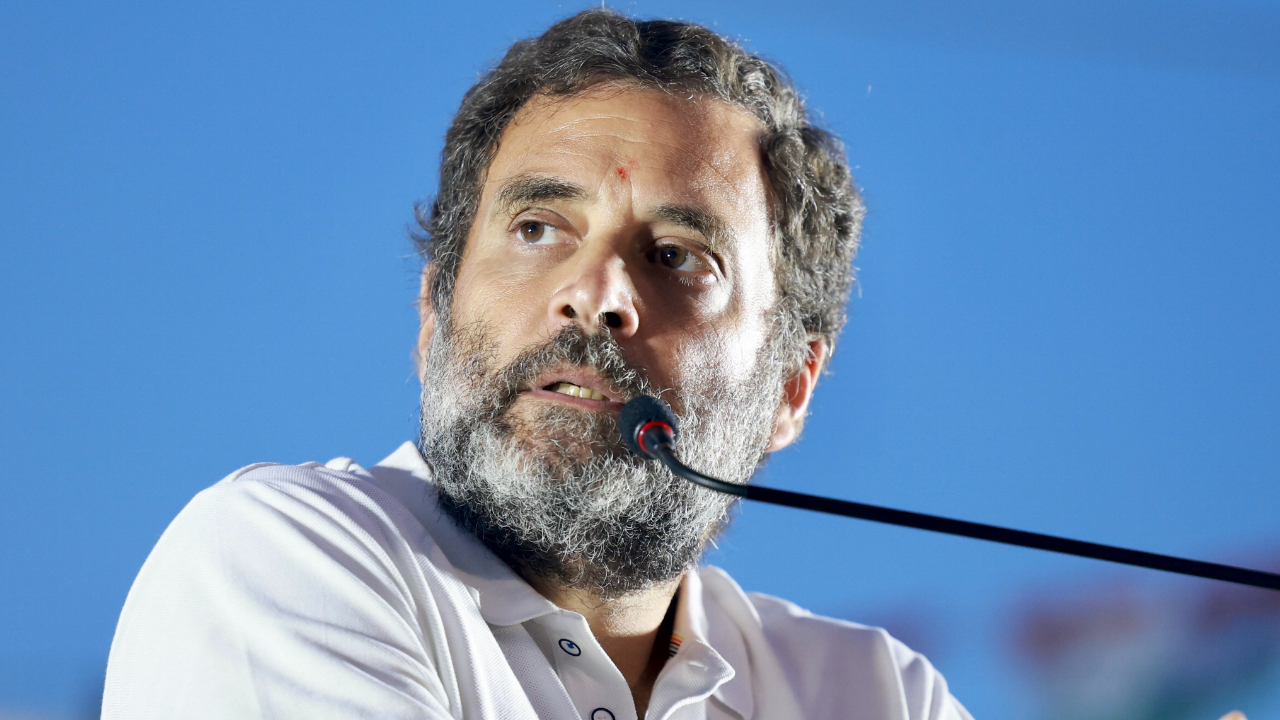 Joshi warned on Monday that action would be taken against Congress leader Rahul Gandhi.
Union Minister Prahlad Joshi warned on Monday that action would be taken against Congress leader Rahul Gandhi for making a 'unparliamentary statement' regarding Prime Minister Narendra Modi in the Lok Sabha. Joshi said, "(BJP leader) Nishikant Dubey issued a notice to Rahul Gandhi for making baseless allegations (against PM Modi). What they say has to be supported with evidence but they haven't produced any. We all are answerable to the people of this country. This time action will be taken on this notice."
On February 8, Dubey wrote to Lok Sabha Speaker Om Birla, claiming that the Congress MP's words were disparaging, vulgar, unparliamentary, undignified, and incriminatory to the dignity of the House and the Prime Minister.
"Despite making a statement in the House that he would offer documented proof, Rahul Gandhi has not produced any legally verified document for backing his remarks," he said.
Dubey stated that the Congress MP's allegation amounted to deceiving the House in the lack of documentary evidence and also puts doubt on Prime Minister Modi's image.
"This conduct is in clear violation of privileges of House and its members besides being a clear case of contempt of the House. I request you to take immediate action against Rahul Gandhi for breach of privilege and contempt of House," Dubey's letter read.
On Tuesday, Rahul unleashed a stinging attack on the government in the aftermath of the Hiendenberg-Adani spat, which linked the Adani group's ascent to his purported closeness to Prime Minister Narendra Modi. He further claimed that "rules were modified" in various industries to benefit the wealthy businessman.
Rahul, who was the first Opposition leader to speak during the Lok Sabha debate on the Motion of Thanks to the President's Address, said PM Modi's alleged relationship with Gautam Adani began many years ago when he was Gujarat chief minister, but the'real magic' began after 2014, when the businessman rose from 609th to second place on the global rich list.
"The relationship began many years ago when Narendra Modi was Gujarat's chief minister…one man stood shoulder to shoulder with PM Modi, he was loyal to the PM and helped Mr Modi construct the idea of a 'Resurgent Gujarat'. The real magic began when PM Modi reached the national capital in 2014," Rahul said in the Lok Sabha.
Both within and outside the Lower House, the BJP rejected Rahul's charges. BJP leader Ravi Shankar Prasad said the charges against the government were untrue and the whole ecology of Congress was based on twin pillars "of deal and commission".