Activist Teesta Setalvad along with RB Sreekumar sent to 14-day judicial remand
3 July, 2022 | Pravina Srivastava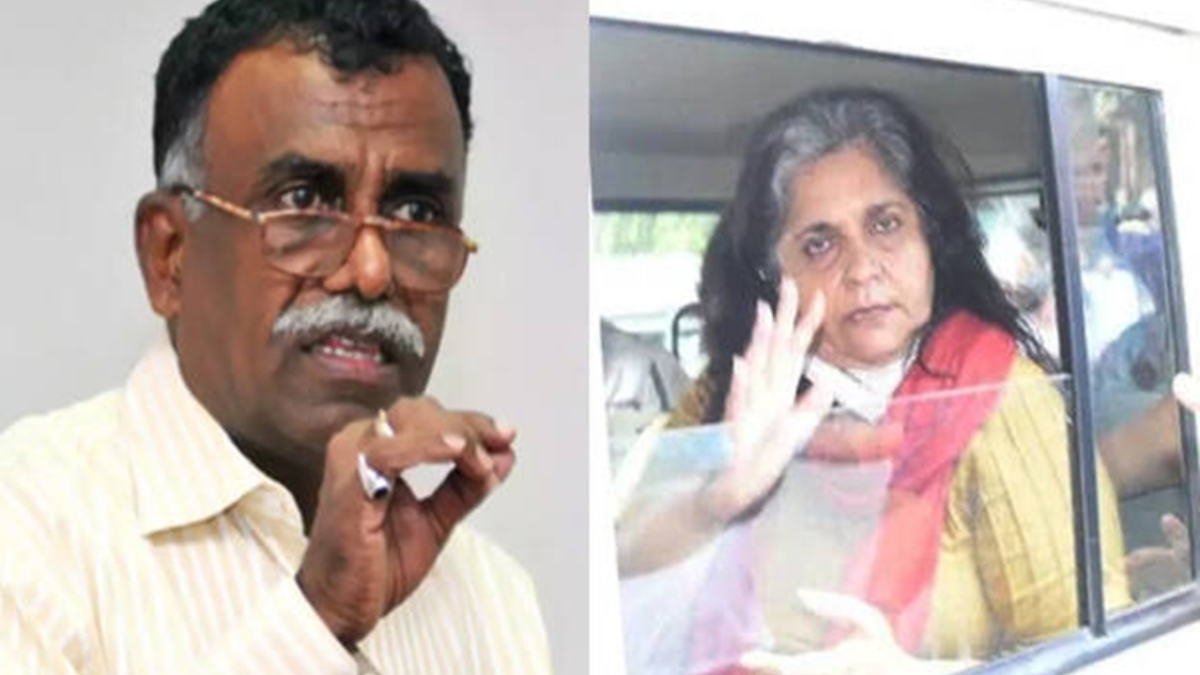 Officials were notified today that social activist Teesta Setalvad and former Gujarat DGP RB Sreekumar had been sent to 14 days of judicial prison
Officials were notified on Saturday that social activist Teesta Setalvad and former Gujarat DGP RB Sreekumar had been sent to 14 days of judicial prison by a metropolitan court in Ahmedabad.
Teesta Setalvad was detained by the Gujarat Police Crime Branch on Sunday in connection with a case against her NGO, which is accused of providing the police with false information concerning the riots in Gujarat in 2002.
"Teesta Setalvad and RB Sreekumar, who are accused, were not sought out for additional remand, and the police urged the court to hold them in judicial custody instead. They are being held in judicial detention for 14 days by the Metropolitan court "Amit Patel, the public prosecutor, stated.
The arrests followed claims made by Union Minister Amit Shah in an interview with ANI that Teesta Setalvad's NGO had provided the police with unreliable material regarding the riots in Gujarat in 2002.
In connection with a case involving her NGO, the Gujarat Anti-Terrorism Squad (ATS) team apprehended Setalvad from Mumbai on Saturday. Later that evening, she was transported to Ahmedabad.
Teesta Setalvad was brought to the Santacruz police station by the Gujarat ATS squad. Zakia Jafri's appeal, which questioned the SIT's clean bill of health given to Narendra Modi, the former chief minister of Gujarat, and others in cases relating to the riots, was dismissed as "devoid of merit" by the Supreme Court on Friday. Ehsan Jafri, a former Congressman, was slain during the riots, and Zakia Jafri is his widow.
The UN Office of the High Commissioner (OHCHR) for Human Rights involvement against Teesta Setalvad and two other people was previously criticized by the Ministry of External Affairs (MEA) on Wednesday as being "totally unnecessary."
Arindam Bagchi, a representative for the MEA, responded to questions from the media regarding an OHCHR statement regarding legal action against Teesta Setalvad by saying, "The Office of the High Commissioner for Human Rights (OHCHR) made a statement about legal action being taken against Teesta Setalvad and two other people. The OHCHR's comments are wholly unjustified and interfere with India's autonomous legal system."
Prior to this, the OHCHR expressed alarm over Setalvad's arrest and incarceration and demanded her immediate release.
"India's government rigorously adheres to established court procedures while enforcing the law. It is inaccurate and inappropriate to characterise such legal efforts as retaliation for activity "Bagchi remarked.
The Gujarat government agreed to create a Special Investigation Team (SIT) earlier on Sunday to look into the involvement of Setalvad, Sreekumar, and retired IPS officer Sanjiv Bhatt in the 2002 Gujarat riots. The SIT would be led by the state's Anti-Terrorism Squad DIG Deepan Bhadran.