Adani had this to say about PM Modi
10 December, 2022 | Pravina Srivastava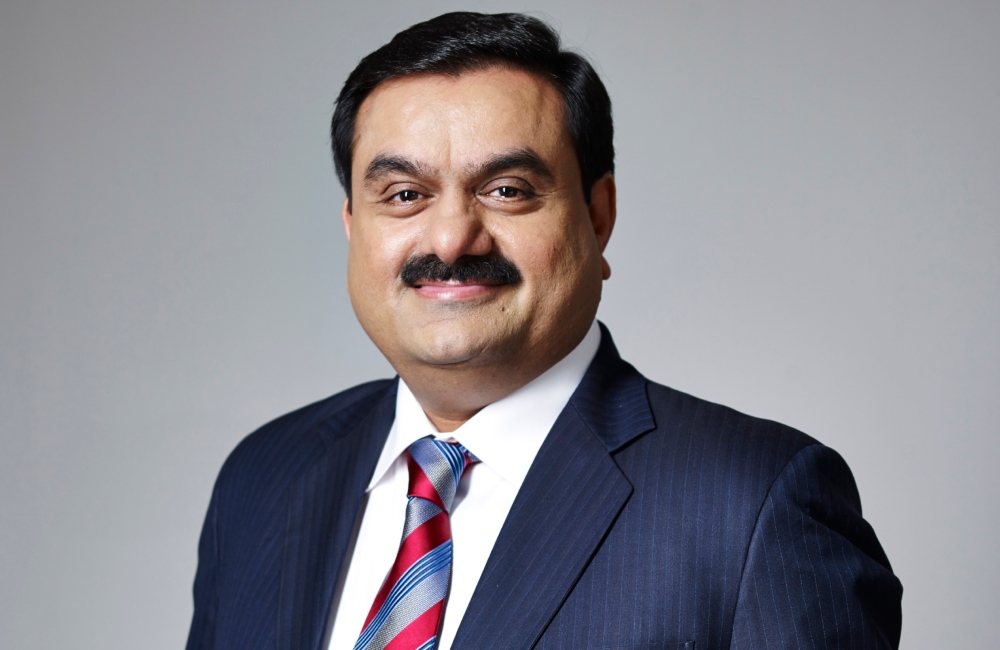 The chairman of Adani Group, Gautam Adani in an interview shared his thoughts about Prime Minister Narendra Modi. Read what he had to say: Q: First of all, something which the entire world now disc...
The chairman of Adani Group, Gautam Adani in an interview shared his thoughts about Prime Minister Narendra Modi. Read what he had to say:
Q: First of all, something which the entire world now discusses. It is about your journey in which adding millions and billions of dollars every day are now starting to look like a routine.
A: From one point of view, it is just statistics, and it is certainly not our aim to get confused by it. It is important that the work you are doing is useful for society and the country. Being an Indian, I feel that for some time now, there is a feeling in the whole of India that we should lift our nation from a developing to a developed category. In achieving this goal, it can be considered that, among the efforts being made for this objective, our group also has made a small contribution.
Q: There is also a big criticism that the debt burden on the companies of your group is such that if the bubble bursts, the banks would be in big trouble.
A: You have asked a very good question. You know that companies working in the field of infrastructure development require a lot of money. They take loans. Now if the loan is for a longer period, available on good terms, and you are able to grow very quickly with that money, then this is a good strategy. In the last 9 years, the debt in our Group has grown at the rate of 11% and the earnings doubled at the rate of 22%. So, tell me, isn't this a great strategy? This is the reason why in these 9 years the share prices of my companies have increased very fast and investors and shareholders have got huge profits.
Another important point is that in the last 9 years the ratio of debt to debt servicing income – called EBIDTA– has come down by almost 50%. It is also worth mentioning that during the same period, the share of government and private banks in providing loans has come down from 84% to just 33%, that is, a decline of about 60%. These figures make it clear that all these allegations are baseless. History is witness that we have not only not defaulted, the Adani Group has not delayed loan repayment even for a single day.
Rating agencies have a very important place in assessing the financial health of companies. The best rating from the rating agencies is the sovereign rating. I am happy to share that almost all of our Adani companies enjoy sovereign ratings – at par with the ratings of the Government of India. It is also worth noting that, except ours, not so many companies of any other business group in India have got sovereign ratings. Debt is not an issue at all. It is surprising that so much is highlighted about the debt of our companies, but it is never discussed that, during the last three years, we have received an investment of about Rs 1,30,000 crore. And that too from the biggest investors in the world.
Q: Once upon a time in the country, whenever industrial houses were mentioned, the names Tata and Birla were cited. Now the names often mentioned are Adani and Ambani. How do you see this change?
A: Undoubtedly, the Tata-Birla duo have been and are still the most respected families in the country. We still learn that today. Dhirubhai Ambani, the founder of the Reliance Group, also set an example of what a common man can do. His journey from scratch to the top is an inspiration for all entrepreneurs. For me, it is even more important because I am also a first-generation entrepreneur. I too started my business from zero like Dhirubhai. My group feels grateful to all these industrial groups as we have learned a lot from their experiences.
Q: Gautam Adani is a role model for millions of people today. Has there been any role model for Gautam Adani as well? If yes, then who?
A: Yes, absolutely. And that is Lord Shri Krishna. In any field of life, whenever you face a challenge, you will find a solution in Shri Krishna's life. He is an example of our journey from struggle to success and from crisis to solution. Whenever I am in a dilemma, I remember him.
He further also stated how every citizen of the country inspired him and quoted some achievements of the Adani Foundation.