Adani Discusses Possibilities For Co-op with Kazakhstan's President
13 December, 2022 | Pranay Lad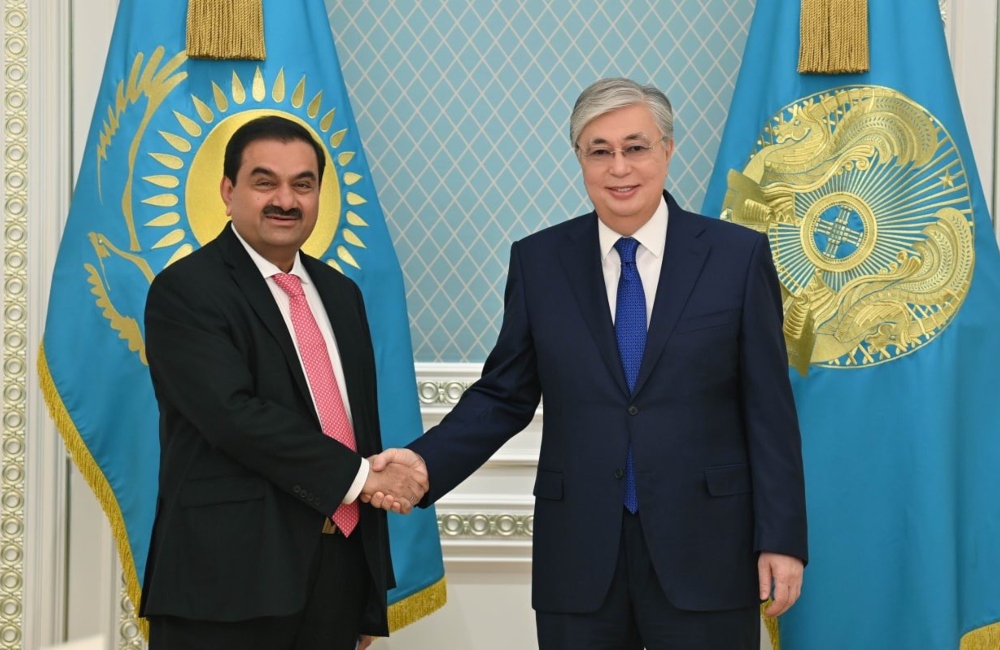 Indian Adani Group is interested in co-op with Kazakhstan in a number of fields.
The Indian conglomerate Adani Group is interested in partnering with Kazakhstan in the domains of energy, petrochemistry, and renewable energy, according to Gautam Adani, Founder, and CEO of the Adani Group, a media outlet writes, citing the Kazakh president's Central Communication Service.
The comment was made by Adani at a meeting with Kassym-Jomart Tokayev, the president of Kazakhstan.
Tokayev talked about the possibilities for collaboration in the transportation sector at the meeting, particularly in relation to the Trans-Caspian International Transport Route (TITR).
Adani took to Twitter to share about the meeting and the prospects of business that the conglomerate group intends to put in Kazakhstan.
Alikhan Smailov, the prime minister, and other important Kazakh officials are also anticipated to meet with Adani.