Delhi shocker: Father suspects love jihad angle, demands death penalty for Aftab
15 November, 2022 | Pranay Lad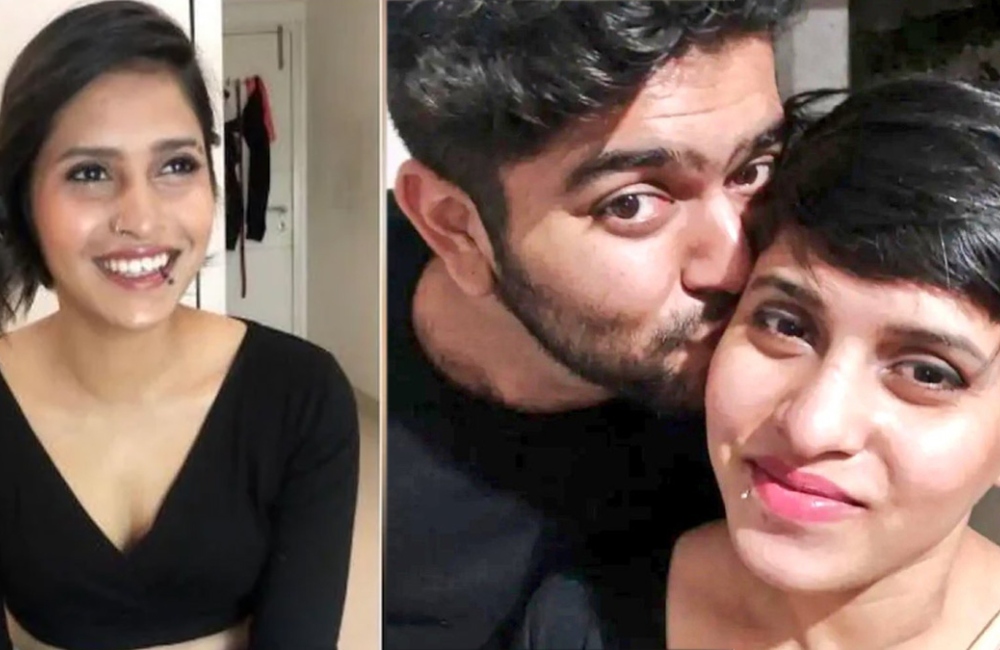 The father of Shraddha Walker, who was reportedly murdered in Delhi by her live-in lover Aftab, requested a death sentence for the culprit and pointed love jihad into play.
The father of Shraddha Walker, a Maharashtrian woman who was reportedly murdered in the nation's capital by her live-in lover Aftab, requested the death sentence for the culprit on Tuesday and said that "love jihad" may have played a role in the crime.
Vikas Walker, Shraddha's father, remarked to the news organisation: "A love jihad component was my suspicion. For Aftab, we want the death punishment. I have faith that the Delhi Police would conduct the investigation properly. Shraddha didn't talk to me much since she was close to her uncle. I never communicated with Aftab. I initially complained in Vasai, Mumbai."
Aftab Poonawalla, the suspect in the murder of Shraddha Walker, was a food blogger who had previously worked in a contact centre in the nation's capital, according to an investigation by the Delhi Police. The police are now looking into whether he rented a home in Delhi's Chhatarpur neighbourhood as part of a plot to assassinate the victim.
The couple frequently quarrelled, according to the police inquiry. Police sources claim that the couple started dating in 2019 before moving to Delhi in 2022. Although they spent some time in Maharashtra, they frequently travelled to other locations.
The police claim that they visited hill stations in March and April. They had both gone to Himachal Pradesh for a short time in May, staying together and meeting a man who resided in Chhatarpur in Delhi. According to accounts, when they moved to Delhi, they first lodged at the man's apartment who they had first met in Himachal. The circumstances between them did not alter throughout their stay, though.
Later, Aftab and Shraddha moved into an apartment that he had rented in Chhatarpur. On May 18, she reportedly died after being strangled in the Chhatarpur apartment. The room was rented out a few days before to the murder, which has come to the attention of the police.
According to the police sources, "it is also a question of inquiry" whether Aftab had already planned a murderous plot against her.
During questioning by the police, the accused said that he used to dispose of the deceased body's pieces at 2:00 am because there wasn't much activity around at that time.
The accused Aftab has a degree and resides in Mumbai with his family, according to information obtained by the police.
"By looking at Aftab's social media, it is apparent that he has been a food blogger for a while, even if there hasn't been a video about his blogging in a while. After his final post in February, there was no further activity on his profile.
According to the authorities, Shraddha and Aftab both previously worked in the contact centre.
"It has been discovered that Aftab used to remove the pieces of the dead body from the fridge after the murder and return home around 6-7 pm. It is impossible to tell if the accused threw the carcass parts or whether the remnants were left behind from animal hunting since the accused used to carry the pieces of the carcass in a black foil but had tossed the pieces out of the foil in the forest "sources claimed.
A guy was detained after Delhi Police solved a six-month-old blind murder case. He is accused of killing his 28-year-old live-in spouse, slicing up her corpse into 35 pieces, and dispersing them across the national capital.
According to the police, the suspect, named Mumbai resident Aftab Amin Poonawalla (28), was apprehended on Saturday as a result of the deceased's father's complaint and has been placed in police detention for five days.
Following their online dating encounter, Aftab and Shraddha moved in together at a Chhatarpur rental home. On November 10, Delhi police got a complaint from Shraddha's father and filed an FIR.
Police said that Aftab cleaned the blood-soaked floor with some chemicals and disposed of the ruined clothing after conducting a Google search. He moved the body into the restroom before going to a neighbouring store to purchase a refrigerator. The corpse was later sliced into little pieces and placed in the refrigerator.
According to officials, Shraddha Walker (27), a Mumbai resident, and the Aftab met while Shraddha was employed at a contact centre there.
"In Mumbai, they met through a dating app. They moved to Delhi and had been living together for three years. After the two moved to Delhi, Shraddha immediately began pressuring the man to be married "Ankit Chauhan, additional deputy commissioner of police (DCP), South Delhi, spoke to the news outlet.
"They used to fight all the time, and it would spiral out of control. The male lost his passion in this specific incident, which happened on May 18 and strangled her "Chouhan stated.
"The accused claimed to have cut her up and scattered her pieces in the nearby Chhatarpur Enclave forest. He has been detained, and an inquiry is ongoing "DCP Chouhan added.
Aftab is accused of chopping her corpse into 35 pieces and storing them in a refrigerator. After that, sources said, he began scattering the body parts across Delhi and the surrounding area during the night for the following 18 days.
According to further sources, Aftab used to sleep each day in the same room where he had sliced up Shraddha's body after murdering her. After storing it in the refrigerator, he used to see the face. After disposing of the corpse pieces, Aftab cleaned the refrigerator.
Before meeting Shraddha, sources said Aftab had relationships with other ladies. He also viewed a lot of crime films and web series before the crime, particularly the American crime thriller Dexter.
Shraddha's friend told her family in September that Shraddha hadn't been in touch with her for the previous 2.5 months and that her cell phone had been turned off. Her family also looked at her social media accounts, but there had been no recent posts.
Vikash Madan Walker, Shraddha's father and a native of Palghar, Maharashtra, went to Mumbai police in November and reported his daughter missing.
Shraddha's last known location was discovered in Delhi during the first inquiry, and the case was handed over to Delhi police as a result.
Shraddha's father accused Aftab of being involved in his daughter's disappearance and informed the police about his daughter's contact with Aftab.
Aaftab and Shraddha had arrived in Delhi and had begun residing in a leased flat in the Chhatarpur Pahadi neighbourhood, it was discovered during the inquiry.
Aftab was apprehended by the police when they tracked him down during the inquiry.
Aftab admitted to the crime when being questioned and claimed that they frequently quarrelled because Shraddha was pressuring him to be married.
The culprit has been detained, and a complaint has been filed at the Mehrauli police station under IPC sections 201 (causing the removal of evidence of an offence committed) and 302 (murder).
In Aftab's leased apartment, police also found some bones, and authorities said they were working to find the body's remaining parts.