Browser Search History Reveals Aftab Planned Cold-blooded Murder
15 November, 2022 | Pranay Lad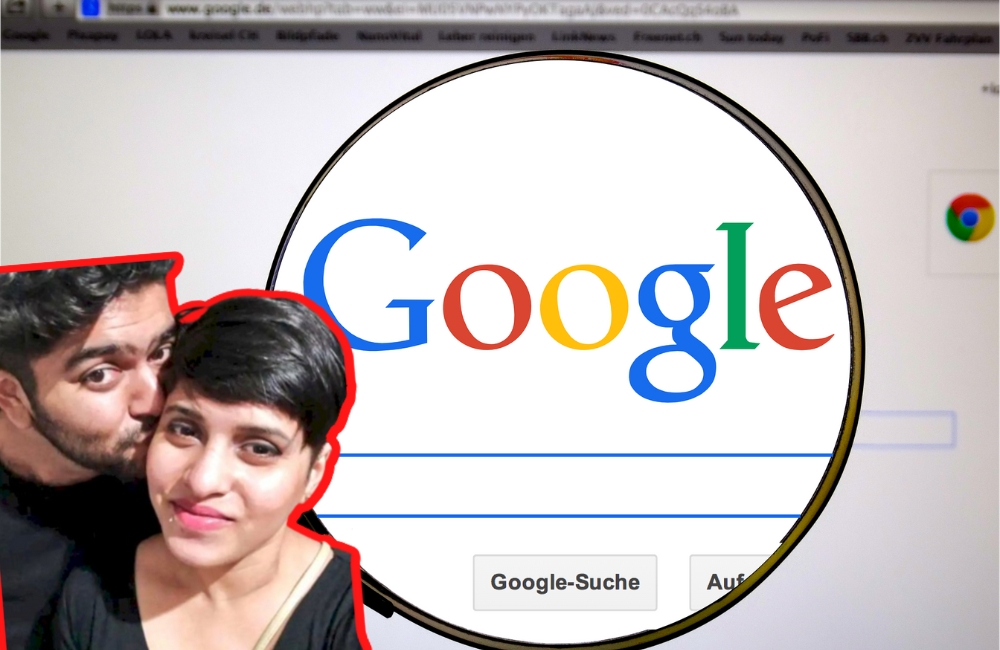 Following interrogation by Delhi Police, it was discovered that Aftab had killed Shraddha on May 18 and had then begun making plans to dispose of the body.
After killing his live-in partner Shraddha, Aftab Amin Poonawalla searched for information on human anatomy and blood cleaning methods on Google, according to Delhi Police.
Following questioning by Delhi Police, it was discovered that Aftab had killed Shraddha on May 18 and had then begun making plans to dispose of the body. He admitted to reading up on human anatomy to aid him in hacking off the body when he spoke to police.
The police said that they had taken Aftab's electronic devices and would extensively inspect them. Police can confirm Aftab's confession after checking Aftab's devices and Google search history.
Investigators claim that after killing his live-in partner Shraddha Walkar in Delhi on May 18, this year, Aftab Poonawala messaged her friends on Instagram to give the appearance that she was still alive. The investigators told the media source that he also paid her credit card bills to prevent the firms from contacting her Mumbai residence.
A guy was detained by Delhi Police after a six-month-old murder case was solved. He was accused of killing his 28-year-old live-in girlfriend, slicing up her corpse into 35 parts, and dispersing the fragments across the national capital.
According to the police, the suspect, named Mumbai resident Aftab Amin Poonawalla (28), was apprehended on Saturday as a result of the victim's father's complaint and has been placed in police detention for five days.
Following their online dating encounter, Aftab and Shraddha moved in together at a Chhatarpur rental home. On November 10, Delhi police got a complaint from Shraddha's father and filed an FIR.
Police said that Aftab cleaned the blood-soaked floor with some chemicals and disposed of the ruined clothing after conducting a Google search. He moved the body into the bathroom and went to a neighbouring store to get a refrigerator. The corpse was later sliced into little pieces and placed in the refrigerator.
According to officials, Shraddha Walkar (27), a Mumbai resident, and Aftab met while she was employed at a call centre there.
"In Mumbai, they met through a dating app. They moved to Delhi and had been living together for three years. After the two moved to Delhi, Shraddha immediately began pressuring the guy to be married "Ankit Chauhan, an additional deputy commissioner of police (DCP), South Delhi, spoke to the media organisation.
"They used to fight all the time, and it would spiral out of control. The male lost his passion in this specific incident, which happened on May 18 and strangled her "Chouhan stated.
"The accused claimed to have cut her up and scattered her pieces in the nearby Chhatarpur Enclave forest. He has been detained, and an inquiry is ongoing "DCP Chouhan added.
Aftab is accused of chopping her corpse into 35 pieces and storing them in a refrigerator. After that, sources said, he began scattering the body parts across Delhi and the surrounding area during the night for the following 18 days.
According to further sources, Aftab used to sleep each day in the same room where he had sliced up Shraddha's body after murdering her. After storing it in the refrigerator, he used to see the face. After disposing of the corpse pieces, Aftab cleaned the refrigerator.
Before meeting Shraddha, sources said Aftab had relationships with other ladies. He also viewed a lot of crime films and web series before the crime, particularly the American crime thriller "Dexter."
Shraddha's friend told her family in September that Shraddha hadn't been in touch with her for the previous 2.5 months and that her cell phone had been turned off. Her family also looked at her social media accounts, but there had been no recent posts.
Vikash Madan Walkar, Shraddha's father and a native of Palghar, Maharashtra, went to Mumbai police in November and reported his daughter missing.
Shraddha's last known location was discovered in Delhi during the first inquiry, and the case was handed over to Delhi police as a result.
Shraddha's father accused Aftab of being involved in his daughter's disappearance and informed the police about his daughter's contact with Aftab.
Aaftab and Shraddha had arrived in Delhi and had begun residing in a leased flat in the Chhatarpur Pahadi neighbourhood, it was discovered during the inquiry.
Aftab was apprehended by the police when they tracked him down during the inquiry.
Aftab admitted to the crime when being questioned and claimed that they frequently quarrelled because Shraddha was pressuring him to be married.
The culprit has been detained, and a complaint has been filed at the Mehrauli police station under IPC sections 201 (causing the removal of evidence of an offence committed) and 302 (murder).
In Aftab's leased apartment, police also found some bones, and authorities said they were working to find the body's remaining parts.