After Delhi, Jabalpur Witnessed Similar Episode
5 January, 2023 | Pranay Lad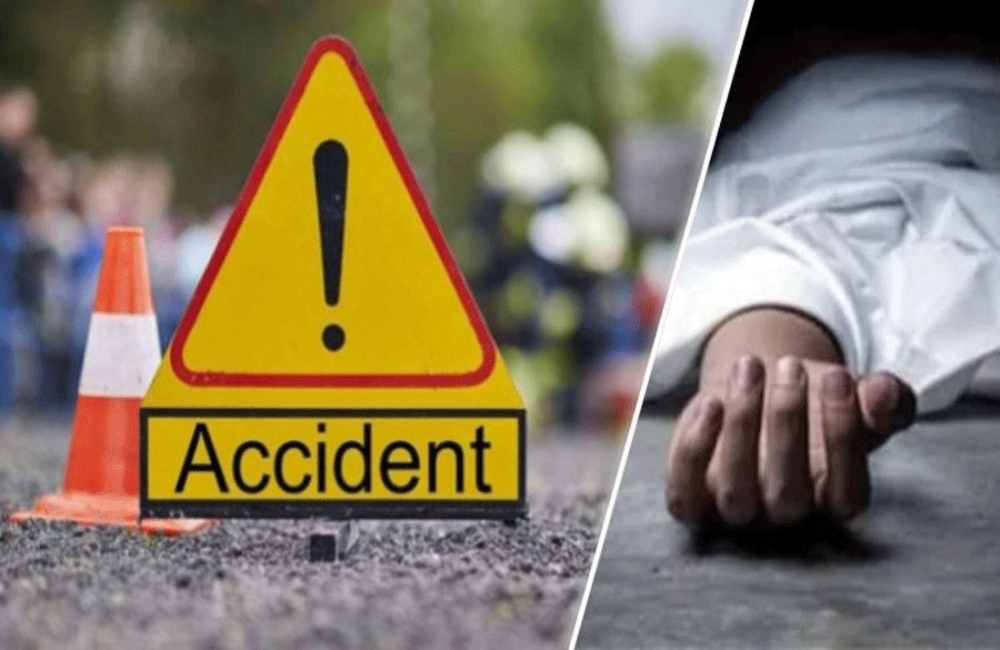 In a similar episode, where the bike was dragged by a vehicle resulting in dismemberment of the riders.
On the route from Bhedaghat to Tilwara, Jabalpur on National Highway-34 on Wednesday night, a horrific accident occurred. The bike was struck by a fast vehicle. The rider of the motorcycle was a medical student. The truck accident caused the young guy to fall away, and the medical student became stuck inside the vehicle. The truck driver accelerated the vehicle to get away, and the girl followed the vehicle for around 50 metres. In this event, the girl's deceased corpse was severely dismembered. The female pupil passed away suddenly. The hospital has received the wounded student's admission. Police are in search of the truck driver.
In charge of Gadha police station Ruby Thakur, a native of Shahdol, and Saurabh Ojha, a resident of Rewa, were third-year MBBS students at the Netaji Subhash Chandra Bose Medical College Hospital, according to Rakesh Tiwari. Wednesday night, Saurabh and Ruby headed in the direction of Tilwara. Around ten o'clock in the evening, both were coming back from the bike. After boarding the service at the Bhedaghat bypass crossroads heading for Tilwara, Saurabh was arriving by bicycle. On this same route, a truck was also travelling from Bhopal in the direction of Nagpur.
Saurabh and Ruby had just reached the intersection when a speeding truck hit the bike. With the collision, Saurabh fell away along with the bike. While Ruby fell to the other side and her body got trapped in the truck. The truck driver tried to speed away the vehicle after the incident. Because of this she got stuck in the truck and kept dragging for about fifty meters, and her body was completely mutilated. Blood oozed profusely from the body and he died on the spot due to serious injuries on his head and whole body. There were lumps of flesh and blood lying on the road for about 50 meters.
After the incident, the truck driver fled from the spot along with the truck. The blood-soaked body of Ruby was lying on the road, while Saurabh kept on suffering. As soon as the information was received, the police of Dhanwantri Nagar Chowki and Gadha police station reached the spot. Injured Saurabh was immediately sent to the medical hospital for treatment, while Ruby's body was kept in the mortuary of the hospital itself. As soon as the information about the accident came, the staff of many colleges including Saurabh and Ruby's classmates also reached out. When the police interrogated the people around the incident site, it was found that the incident took place in a 14-wheeler truck. After this, the police of Bargi police station and Gaur Chowki were alerted, so that the truck could be caught and the driver arrested. Till late at night, the police kept searching for the truck.