Ahead of of Bharat Jodo, Gehlot-Pilot put aside differences
30 November, 2022 | Riya Girdhar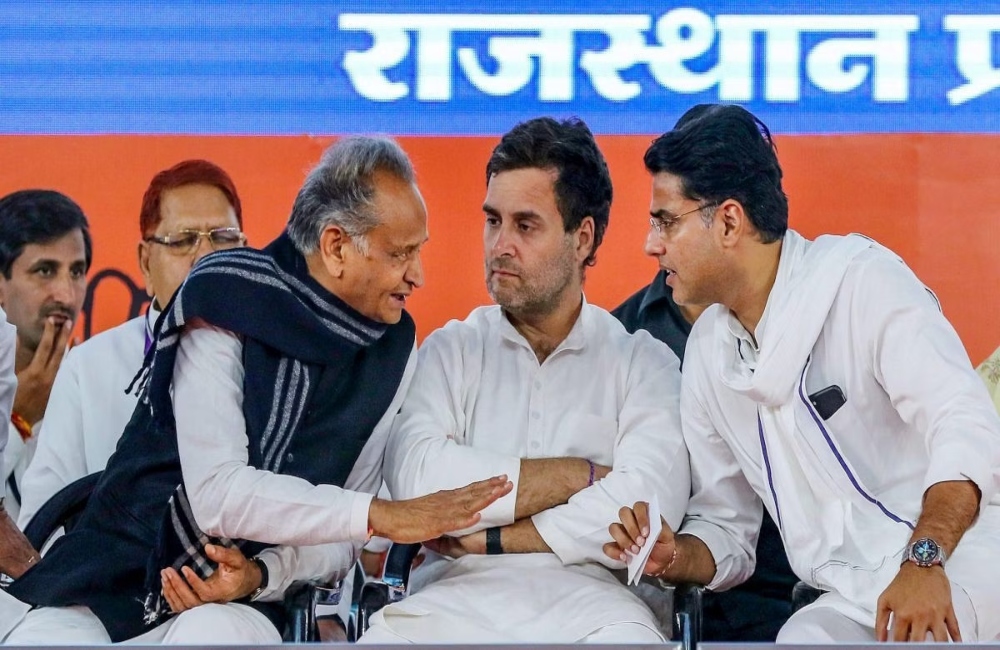 Venugopal remembered former party president Rahul Gandhi's words in Indore on Monday, when he stated both Gehlot and Pilot are assets to the party.
Days after Rajasthan Chief Minister Ashok Gehlot labelled his former deputy Sachin Pilot a "traitor," the two politicians met together in front of the media, seemingly putting their power struggle on pause.
"This is the Rajasthan Congress," the All India Congress Committee (AICC) general secretary stated at a news conference while holding both leaders' hands.
The Congress officials were speaking to media after attending a meeting about the party's Bharat Jodo Yatra, which is set to reach Congress-ruled Rajasthan on December 4.
Gandhi was questioned about Gehlot's "traitor" statement, which seemed to undermine his appeal for the Rajasthan leg of the yatra.
"The Rajasthan segment of the yatra, according to Ashok Gehlot and Sachin Pilot, would be one of the most successful in the country. I am also certain that Rajasthan would be the number one state "Venugopal told Jaipur media.
Jairam Ramesh, a prominent party leader, also tweeted, "The state legislature is united and committed to make it a spectacular success. And it most certainly will be!"
Gehlot had remembered Gandhi's statements before entering the meeting.
"If Rahul Gandhi says our leaders are assets, then we are assets… where is the dispute?" the CM said.
Venugopal stated that the yatra will not be a one-time event and that the party will fight and win the next elections together.
Pilot stated that the Bharat Jodo Yatra is receiving tremendous support and that lakhs of people from all socioeconomic backgrounds would participate in the state.
The yatra will begin in Jhalawar and will go across Rajasthan in around 15 days. Prior to this, Pilot's supporters appeared to have revived their call for Pilot to succeed Gehlot as CM.
"The BJP is concerned about the yatra. People are really excited to welcome the yatra to Rajasthan "previous deputy chief minister said
Pilot lost this position as well as his position as state Congress president following a 2020 mutiny against Gehlot organised by a group of Congress MLAs led by him.