DGCA fines Air India Rs 30 lakh for flight cockpit violation, suspends pilot's license for 3 months
12 May, 2023 | Anupam Shrivastav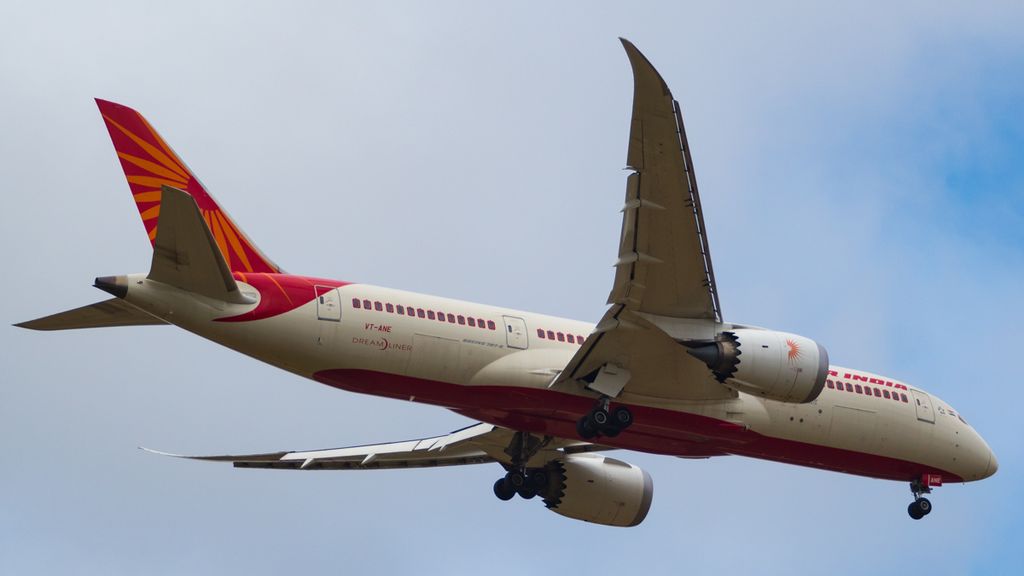 The DGCA has also warned the Air India co-pilot for failing to take assertive action during the cockpit breach.
India's premier airline, Air India has been fined Rs 30 lakh by the Directorate General of Civil Aviation (DGCA) whilst it suspended the Pilot in Command for three months as he reportedly failed to take immediate and effective action in the February 27 Dubai-Delhi flight cockpit violation incident.
As per the complaint made by a cabin crew member on the same flight who claimed that safety regulations were breached, the captain of an Air India AI-915 Delhi-Dubai flight on February 27 permitted a female friend to access the cockpit.
The DGCA, India's aviation regulatory body, issued a show cause notice to Air India CEO Campbell Wilson and Chief of Flight Safety Henry Donohoe last month for failing to submit the Dubai-Delhi flight cockpit breach event on time.
Notice sent to Air India was not taken 'seriously'
The notice was sent out on April 21, and Air India had 15 days to react. "Air India's CEO was issued a show cause notice for the February 27 incident," a DGCA official told. As per DGCA, the CEO received a complaint in this respect from one of the flight's operating crew members.
Despite the fact that this was a safety-sensitive infraction, the organization did not take prompt corrective action. The complainant approached the DGCA anticipating a delayed response. As a result, DGCA took the complaint seriously and set the investigation in motion.
Based on the findings of its investigation, the DGCA penalized Air India Rs 30 lakh for failing to address the safety-critical issue immediately and properly. Furthermore, the Pilot in Command's pilot license has been suspended for three months for abusing his power under the Aircraft Rules 1937 and permitting a violation of the applicable DGCA regulations.
Co-pilot receives DGCA warning for failing to be assertive
The co-pilot received a warning for failing to be assertive in stopping the infraction. Furthermore, Air India has been asked to take administrative action against the SOD/passenger, including banning the SOD/passenger from any managerial functions in the organization for a certain length of time.
Pursuant to the DGCA CAR (Civil Aviation Regulations) and the Air India Operations manual, authorized individuals who have performed preflight BA tests (as applicable by regulation) are allowed to go and seat in the cockpit, given they are on inspection or for flight safety duties alone.
Read Also : India committed to well being of Indian Ocean nations: EAM Jaishankar
Follow us : Twitter