Alert issued in Kyiv after Russia launches 'air attack'
2 January, 2023 | Vaishali Sharma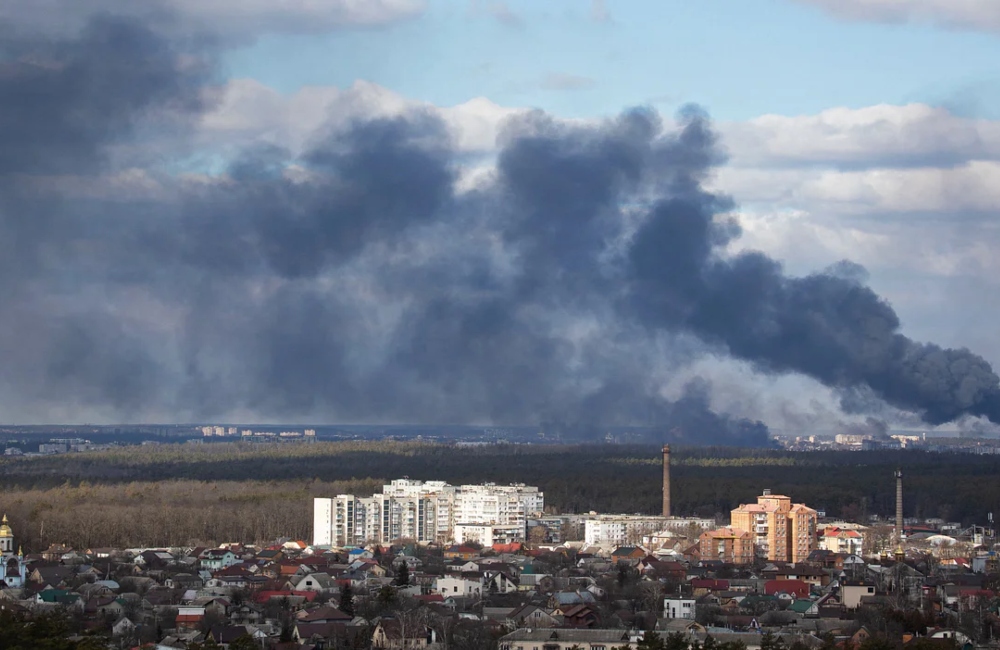 Air raid sirens wailed over Kyiv as Russia continued to bombard the city with new drone assaults for the second night in a row.
Air raid sirens wailed over the Ukrainian capital, Kyiv, as Russia continued to bombard the city with new drone assaults for the second night in a row, according to Al Jazeera.
The early-morning onslaught comes after Russia launched a New Year's assault on Kyiv and other cities using missiles and Iranian-made drones. According to Ukrainian officials, the drone assaults early Monday targeted crucial infrastructure in Kyiv and the surrounding region, according to Al Jazeera.
"It is loud in the region and in the capital: night drone attacks," said Oleksiy Kuleba, the governor of the Kyiv region.
"Russians launched several waves of (Iranian-made) Shahed drones. Targeting critical infrastructure facilities," he wrote on the Telegram messaging application.
"Our air defence forces are working on the targets," he added. "The main thing now is to stay calm and stay in shelters until the alarm is off."
The assaults came after a volley of Russian missiles and drones rocked Kyiv and other cities on New Year's Eve and early in the morning on New Year's Day. At least three people were murdered in Saturday's assaults in Kyiv and other towns, while another was killed in an attack in the southern area of Zaporizhia, according to Al Jazeera.
At least one person was injured in Monday's attack, according to Kyiv Mayor Vitali Klitschko, as debris from a wrecked drone damaged a building in the city's northeastern Desniansky area. He described the victim as a 19-year-old male on Telegram.
By 3 am local time on Monday (01:00 GMT), Ukraine's air defence systems destroyed 16 air objects above Kyiv, the city's military administration said. Air raid sirens had been wailing by that time for more than three hours, reported Al Jazeera.
Ukraine's regional military command in the country's east said air defence systems destroyed nine Iranian-made Shahed drones over the Dnipropetrovsk and Zaporizhia regions by the early hours of Monday.
Meanwhile, in a video address on Sunday night, Ukrainian President Volodymyr Zelenskyy praised his citizens' "sense of unity, of authenticity, of life itself". Russia, he said, "will not take away a single year from Ukraine. They will not take away our independence. We will not give them anything."
"Drones, missiles, everything else will not help them," he said of the Russians. "Because we stand united. They are united only by fear."
Ukraine's air and ground troops shot down 45 Iranian-made explosive drones fired by Russia on Saturday night and early Sunday morning, according to Zelenskyy. According to Al Jazeera, Iran denies assisting Russia with the weaponry.