Amit Shah Declares A Quota In Kashmir, First For India
5 October, 2022 | Riya Girdhar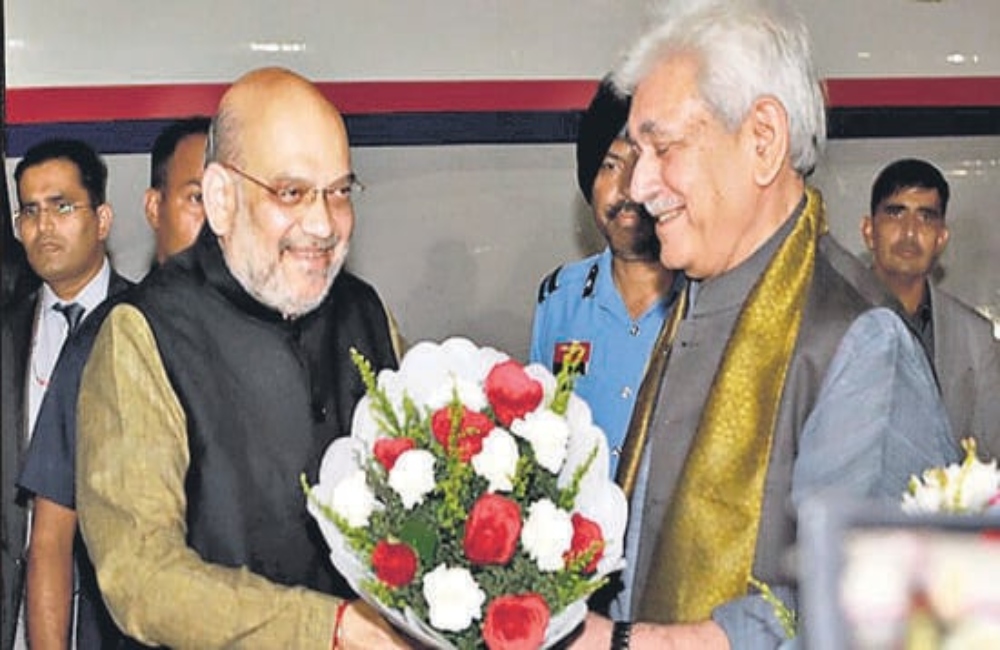 The Union Home Minister launches off the BJP's election campaign in Rajouri.
Union Home Minister Amit Shah said today in Rajouri, Jammu and Kashmir, that the Pahari people will soon be granted Scheduled Tribe (ST) status in education and employment, a pre-election promise aimed at broadening the BJP's electoral base. If enacted, this will be India's first instance of a language group receiving reservation. For this, the central government will need to change the Reservations Act in Parliament.
"The government-appointed GD Sharma commission issued its findings, which proposed reservation for the Gujjar, Bakarwal, and Pahari groups. It will be delivered soon "Mr Shah made the remarks at a gathering marking the start of the BJP's campaign for elections next year.
He stated that such reservation was only conceivable after the special status of Jammu and Kashmir under Article 370 was repealed. "Minorities, Dalits, tribals, and Paharis will now have their rights restored."
The UT's Pahari population is estimated to be over 6 lakh people, with 55% Hindus and the remainder Muslim. However, the Gujjar and Bakarwal communities, who already have 10% ST quotas, have been resentful of Paharis' tribal classification, arguing that Muslims and Hindus from affluent castes should not be given quotas only on the basis of language.
Existing STs, according to Mr Shah, will "lose nothing." He alleged that "certain persons" attempted to "instigate" the Gujjar and Bakerwal families, but "the public saw through their intentions."
The state of Jammu and Kashmir last had an elected government four years ago, with the BJP as a junior partner and Mehbooba Mufti of the PDP as Chief Minister. The BJP's lack of support caused the administration to collapse, and the region has been under central rule since June 2018.
Mr Shah urged citizens to "strengthen" Narendra Modi, who has "granted reservation and empowered the Paharis and Gujjars."
"Power is now in the hands of 30,000 individuals who were elected to panchayats and district councils in fair elections," he said, emphasising that village-level elections had already taken place.
"Previously, all development money given by the Centre was taken by a few, but now everything is spent on welfare," he alleged.
He further claimed that the security situation is "much better" currently as a result of the Modi government's "strong action" against terrorism.
Mehbooba Mufti has stated that the BJP's statements contradict reality. "It's just splitting communities with reservations," she claims.