India's fame spreading across globe because of PM Modi: Amit Shah
19 May, 2023 | Anupam Shrivastav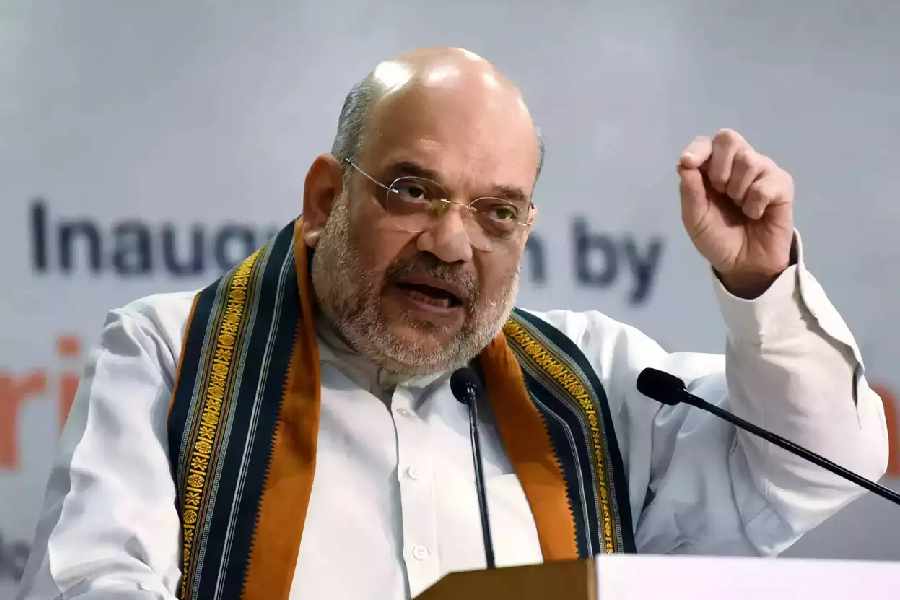 Amit Shah was addressing 125 years of Delhi Gujarati Samaj where he remembered the contributions of renowned Gujarati's including PM Modi to India's Independence and progress.
Amit Shah, the Union Home Minister on Thursday said that Prime Minister Narendra Modi is to be credited for India's growing international renown.
At an event marking the 125th anniversary of the Delhi Gujarati Samaj, Shah remarked that four Gujaratis, Mahatma Gandhi, Sardar Vallabhbhai Patel, Morarji Desai, and Prime Minister Narendra Modi made important contributions to India's modern history.
Amit Shah stated that Gandhi ji's efforts led to India's independence, Sardar Patel played a role of unifying the Indian state, Morarji Desai was responsible for reviving democracy in India, and Prime Minister Narendra Modi made India an internationally acclaimed nation.
"These four Gujaratis have achieved great things and they are the pride of the entire nation," Home Minister Shah said.
Shah further added that India made significant progress under Prime Minister Narendra Modi's nine-year tenure. He said that India's economy was ranked 11th in the world when Modi was elected prime minister in 2014, but it is now ranked fifth after nine years and that many international institutions like IMF now view India as a bright spot.
Narendra Modi provided decisive leadership to India: Amit Shah
"Under the decisive leadership of Prime Minister Modi, by conducting surgical and air strikes, India gave a message to the world that no one can tamper with India's borders." The Home Minister said that the Covid immunization effort was successfully completed despite India having 130 crore people and being a very large country.
India has reportedly overtaken China as the world's top manufacturer of mobile devices, Shah told. "India is third in the field of startups and fourth in terms of renewable energy production."
He said that since Prime Minister Modi implemented a policy of zero tolerance against terrorism and worked to repeal Article 370 from Jammu and Kashmir without any reports of violence, there have been no significant terrorist incidents over the past nine years.
Home Minister Amit Shah also explained that Prime Minister Modi has taken several steps to improve the nation's internal and external boundaries. He claimed that everyone is proud of Prime Minister Modi because he belongs to everyone and everyone is proud of him.
Shah, while addressing Delhi Gujarati Samaj on completing 125 years said that
when an organization surpasses 125 years since its founding without demanding anything and by associating many people with it, it demonstrates the strength of the organization and the community.
He went on to say that Gujarati population, is dispersed throughout the nation and the globe and has always assimilated well into all societies while also contributing to them. The Minister told stated that this organization has been successful in inspiring Gujaratis residing in Delhi to contribute to their nation and community by keeping them engaged with their culture and civilization.
Amit Shah also congratulated the people associated with the organization for completing 125 years.