Amit Shah reviews cyber security infrastructure, appeals to raise awareness to curb cybercrime
29 March, 2023 | Pragati Singh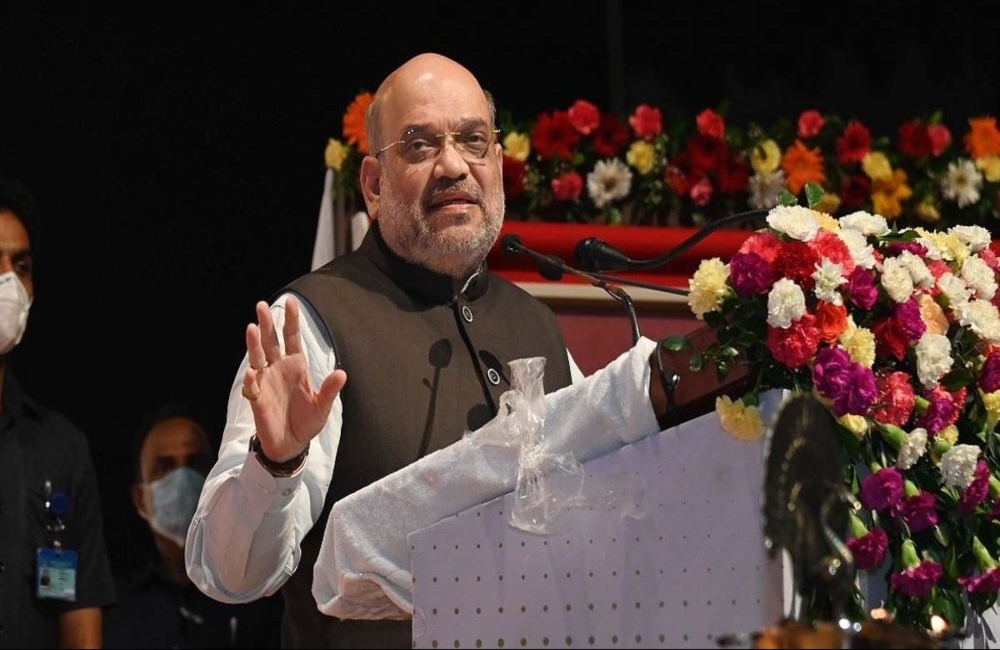 Home Minister urged the media to work with the Union Home Ministry to raise awareness about the Union Home Ministry's efforts to combat cybercrime.
Union Home Minister Amit Shah reviewed the cyber security infrastructure and operations of the Indian Cyber Crime Coordination Centre (I4C) here in the national capital on Tuesday and urged the public to raise awareness about the threat of cybercrime. After announcing that the  "analytical report on modus operandi of top 50 cyber-attacks has been prepared", the Home Minister stated that the Ministry of Home Affairs is making comprehensive, integrated, and all-out efforts to raise public awareness about various aspects of cyber security and cybercrime.
Shah stated that the I4C organises Cyber Jagarukta Diwas on the first Wednesday of each month and that the I4C is contacting all states in the country to play an active and pivotal role in this initiative and help promote cyber hygiene. The Home Minister urged the media to work with the Union Home Ministry to raise awareness about the Union Home Ministry's efforts to combat cybercrime.
According to Shah, over 20 lakh cybercrime complaints have been registered on the cybercrime portal thus far. "On this basis, more than 40,000 FIRs have been registered. In addition to that more than 13 crore hits registered on this portal since its launch in January 2020," said the Minister.
He also stated that 99.99 percent of the country's police stations (16,597) have been linked with CCTNS (Crime and Criminal Tracking Network & Systems) and that they are now registering 100% of First Information Reports directly on CCTNS. According to MHA statistics, the CCTNS national database currently contains 28.98 crore police records.
"On CCTNS, more than 12.82 crore service requests have been received from citizens, out of which 12.35 crore requests have been disposed of by the state police," the Minister further mentioned.
Shah also emphasised the significance of the National Automated Fingerprint Identification System (NAFIS) App, which has a database of over one crore fingerprints and is widely used by law enforcement agencies.
According to Shah, 1,055, 80, and 266 records are being integrated into NAFIS.
In response to the cyber financial fraud, Shah stated that over 250 banks and financial intermediaries have been onboarded, resulting in the recovery of over Rs 235 crore embezzled by cybercriminals from over 1.33 lakh people so far.
The Minister also stated that the National Cyber Forensic Laboratory has provided over 5,000 forensic services to states thus far (Investigation). He also stated that 30,000 police officers, judicial officers, and prosecutors have received training in Cyber Crime awareness, investigation, and forensics.
More than 31,000 police officers have been registered and over 8,000 certificates have been issued through the Massive Open Online Course (MOOC) platform 'CyTrain,' according to the Minister.
He also stated that over 500 apps were blocked on I4C's recommendation for security reasons.