Amit Shah to Hold Public Rally in Jhanjharpur, Bihar on September 16
6 September, 2023 | Akshara Tyagi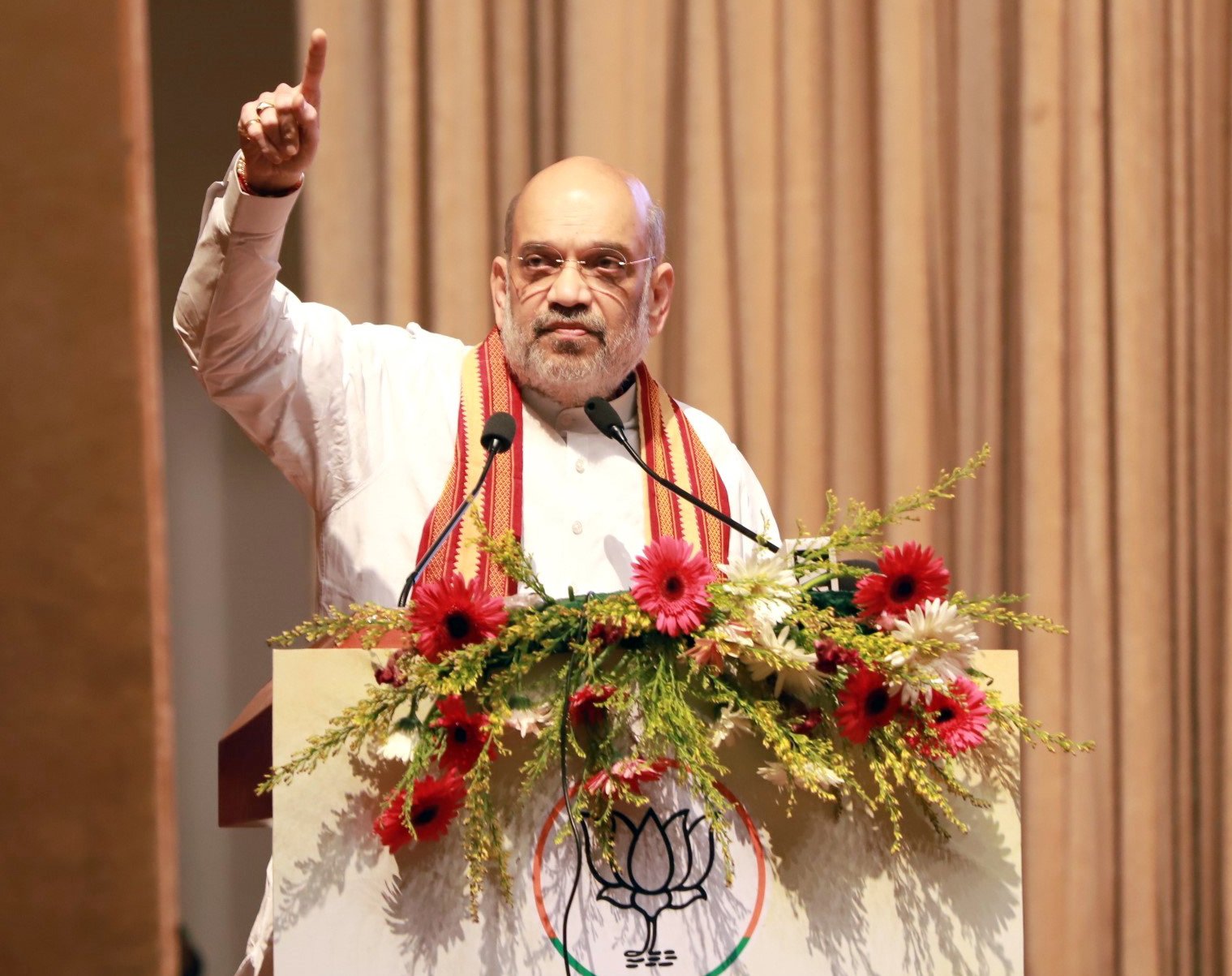 Union Home Minister Amit Shah is scheduled to visit Bihar once more on September 16
Union Home Minister Amit Shah is scheduled to visit Bihar once more on September 16, specifically in Jhanjharpur within the Madhubani district. This visit is part of the 'Lok Sabha Pravas' program, leading up to the 2024 Lok Sabha elections.
A senior leader from the Bihar BJP informed ANI that on September 16, the Union Home Minister will make his way to Bihar, where he will conduct extensive public gatherings in Jhanjharpur as part of the 'Lok Sabha Pravas' program. During these gatherings, he will enlighten the people about the accomplishments of the government led by Prime Minister Narendra Modi over the course of nine years.
"Union Home Minister Amit Shah will also chair the meeting of the Lok Sabha Core Committee, and almost all top leaders of the Bihar BJP, including state BJP President Samrat Choudhary and MoS Home Nityanand Rai, are likely to be present in the meeting, including the district president of the party," Bihar BJP sources told ANI.
BJP sources further said, "During his visit to Bihar, the Union Home Minister will inaugurate the Integrated Check Post (ICP) on the Indo-Nepal Border at Jogbani".
Union Home Minister Amit Shah's upcoming Bihar visit includes the remote inauguration of the SSB battalion headquarters, situated 8 km from Jogbani.
Notably, in August 2022, Nitish Kumar left the NDA in Bihar and joined forces with the Grand Alliance (Mahagathabandhan), actively contributing to opposition unity against the Narendra Modi-led central government.
This marks Shah's sixth visit to the state within a year since his party lost power in Bihar in August 2022. In the previous year, Amit Shah visited Punia, considered the Seemanchal region's capital. In October, he journeyed to Sitab Diara, the birthplace of the renowned socialist veteran Jai Prakash Narayan.
In February of this year, he visited Valmakinagar and Patna, addressing the Kisan Samagam during peasant leader Sahajanand Saraswati's birth anniversary, targeting support from the Bhumihar community, his own background.
On April 2, 2023, Shah visited the state for the fourth time, addressing a public meeting in Nawada and canceling a program in Rohtas (Sasaram) due to area violence.
In his most recent visit on June 29, the Union Home Minister addressed a massive rally in Lakhisarai, located within the Munger Lok Sabha constituency, which is the home turf of JDU President and Lok Sabha MP Lalan Singh.
Also Read: White House Official Warns China Could Disrupt G20 Summit Amid Tensions
Catch all the Latest Business News, Breaking News Events, and Latest News Updates on NewsX