Parliament Monsoon Session LIVE updates: Amit Shah to speak on no-confidence motion in Lok Sabha: Oppn Stages walkout in Rajya Sabha
9 August, 2023 | Gautam Thakral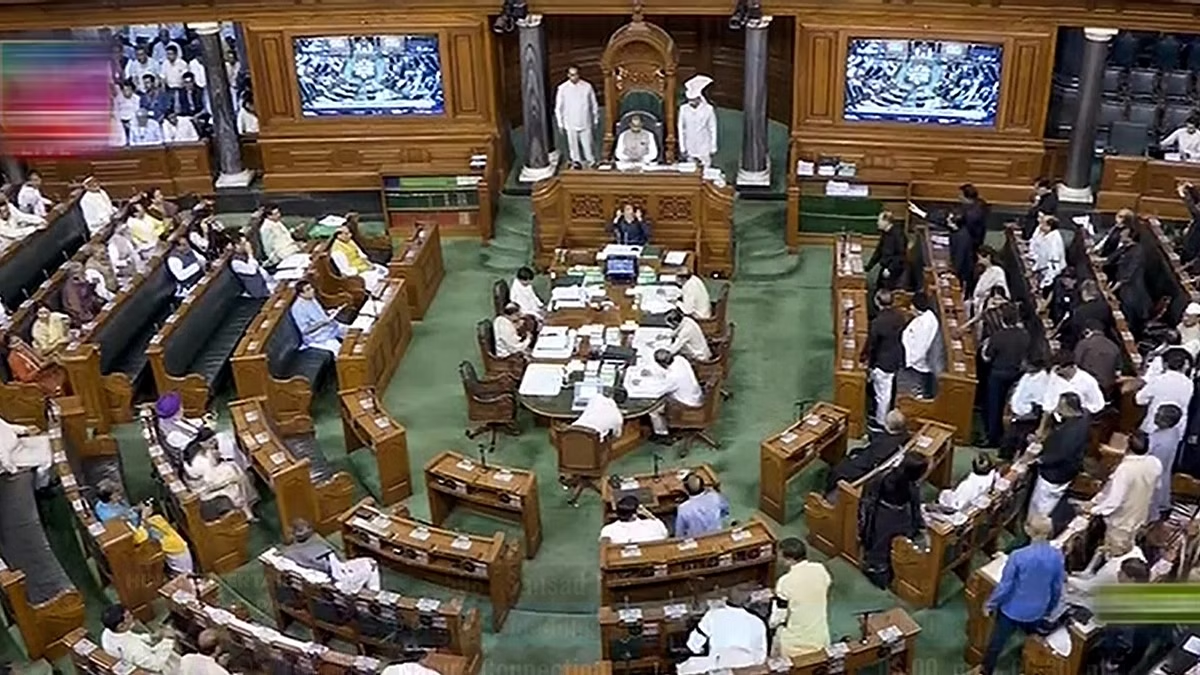 Parliament Monsoon Session LIVE updates: Amit Shah to speak on no-confidence motion in Lok Sabha: Oppn Stages walkout in Rajya Sabha
No-Confidence Motion LIVE updates: The day 2 of the debate on the no-confidence motion against the Narendra Modi government saw heavy chaos from the opposition bench. Congress MP Rahul Gandhi's speech was much anticipated since his Lok Sabha membership was reinstated on Monday, took place today. He launched a series of strong attacks on the BJP-led government over the Manipur issue and also brought the Adani row into play. Later, Union Minister and BJP Leader Smriti Irani counterattacked Rahul Gandhi during the no-confidence motion discussion.
Meanwhile, both the houses observed a minute's silence on Quit India Movement and Japan's Nagasaki nuclear bomb attack's anniversary. Leader of opposition in Rajya Sabha Mallikarjun Kharge remarked that Tushar Gandhi, the great grandson of Mahatma Gandhi, has been arrested on the anniversary of the Quit India Movement.
The no-confidence motion moved by Opposition parties of I.N.D.I.A bloc was accepted by Lok Sabha Speaker Om Birla on July 26.
The lower house on day 1 of the debate saw the Congress and Union Ministers locking horns over the situation in Manipur which has been witnessing ethnic clashes since May.
Congress MP Gaurav Gogoi, who led Congress's charge on Tuesday during no-confidence debate in Lok Sabha on the Manipur issue, said the opposition was compelled to move the no-confidence motion against the government to break Prime Minister Modi's "vow of silence" on Manipur.
"We are compelled to bring the no-confidence motion. This was never about numbers but about justice for Manipur. I have moved the motion that this House expresses no confidence in the Government. I.N.D.I.A. has brought this motion for Manipur. Manipur wants justice," Gogoi said.
Prime Minister Narendra Modi is expected to give a reply on August 10.
Also Read: No-Confidence Motion Debate Updates: Smriti Irani hits back at Rahul Gandhi in Lok Sabha
Catch all the Latest Business News, Breaking News Events and Latest News Updates on NewsX)